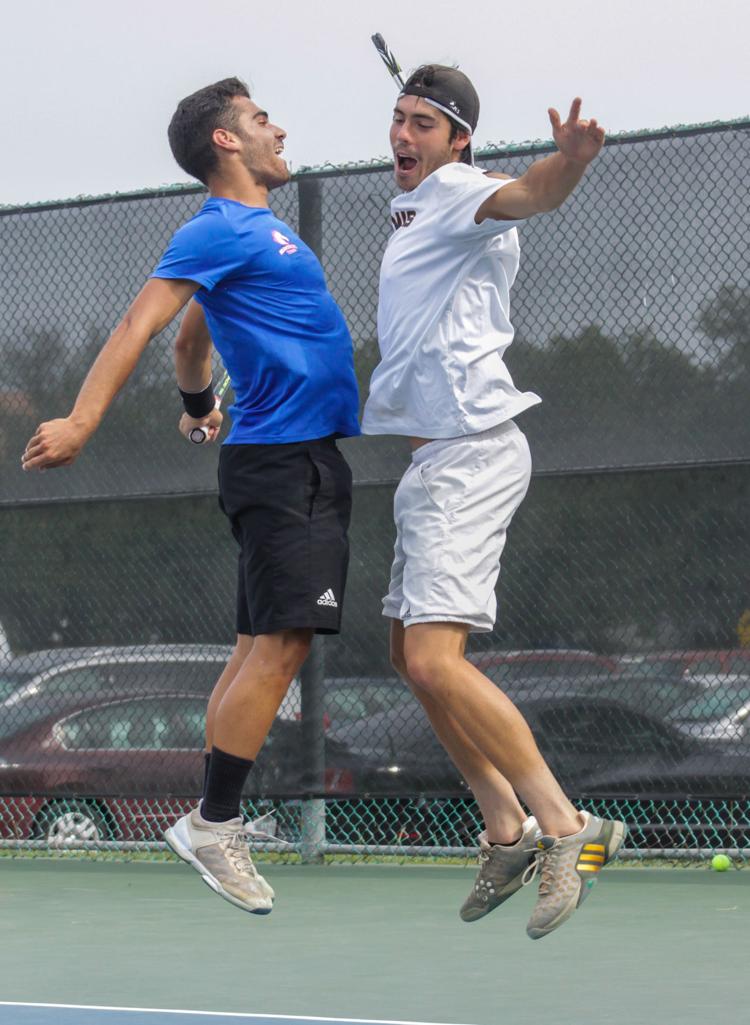 After losing seven players to graduation, the men's and women's tennis teams enter their new season with fresh talent and higher standards.
Head coach Diego Benitez said he can't single out any "key players," because everyone plays a big part on each team.
"I cannot really think of one person in particular, because each and every one of them contributed so much," Benitez said. "It don't matter if you play No. 1 or if you play No. 6, a point is a point at the end of the day and the success that we have had in the last four years couldn't happen just for one of those persons. We only had it because it was a combination of a good team."
The women's team lost three players to graduation and welcomes three returners, including senior Agustina Serio, and five newcomers.
The men's team lost four players to graduation, but returns three players and welcomes four newcomers.
Benitez said it's a coach's dream to have so many talented newcomers join at once.
"They're extremely talented, you know, they bring fresh blood," he said. "That's exactly the type of mentality that we need in the team. We need people that are eager to get better, that are really motivated to make it happen."
Junior Guanarteme Nuez said having a team of seniors last year was a big strength in Sun Belt Conference play, because they were used to collegiate tennis. He said he and the returners plan to help the newcomers adjust to playing at the college level. The team's season was cut short last year after falling in the first round of the Sun Belt Conference Championship. The men finished the season with an overall record of 14-9.
"I thought we had a pretty good regular season. Perhaps we didn't finish as we wanted in the conference tournament, but throughout the year we set a lot of records," Benitez said.
The women's team fell in quarterfinals after a loss against Georgia State University, ending its season with an 11-10 record.
Putting everything in the past, Serio said her focus this year will be to leave everything on the court and enjoy her final season as much as possible.
Benitez said the highlight of his year was seeing alumna Astrid Gehre and sophomore Anna Wichert earn a trip to the NCAA doubles championship. He said it was amazing having his players represent the university at one of the highest levels of competition.
With Serio named captain of the women's team and Nuez named captain of the men's team, Benitez said the tennis program will see great leadership this season.
He said the program will welcome a new assistant coach in the beginning of October.
The teams will kick off the season at the Racquet Club Collegiate Invitational on Friday in Midland.
@nanavedia