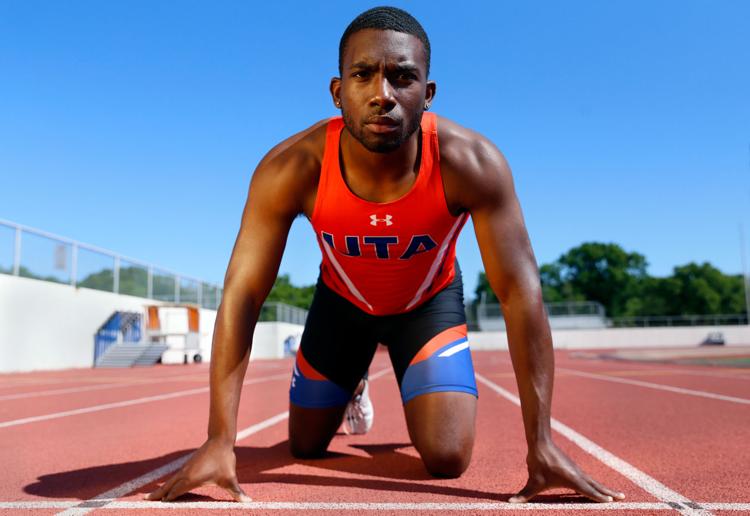 The opportunity to test himself against higher competition paved the way for senior Deondre Wiltshire's arrival to UTA.
Currently a sprinter on the track and field team, Wiltshire moved to Texas when he was 14 years old.
He played as a running back and kick returner at football powerhouse Carroll High School for four years.
Southlake Carroll won five state championships over a 10-year stretch from 2002 to 2012 and was ranked as the nation's number one team in 2005.
Being new to Texas, the football crazed culture of Southlake Carroll caught Wiltshire off guard.
"I didn't know at the time [that] Southlake was that good," he said. "The first varsity football game I went to, the stands were packed, and I've never seen anything like that for a high school game."
During his junior year of high school, Wiltshire was expected to run track to stay in condition for football, he said. Even though he did not take it seriously, he clocked a record time of 21.89 seconds in the 200-meter sprint in 2014.
His senior year, Wiltshire began to appreciate the vastly different culture track offered compared to football.
"The culture there for track and football [are] two completely different things," Wiltshire said. "You lose a football game, and you're going to hear it forever."
The environment of track meets and his coaches' recognition during the events helped him develop a love for the sport.
"I felt like I was contributing a lot more in track as opposed to football," he said.
Wiltshire said he decided to focus solely on track after a playoff loss during his senior year, which was his last on the football team.
"I figured, if I take this a little more serious, I can maybe get a scholarship," he said. "I chose track over football for that reason."
Even though Wiltshire received offers to play football collegiately, his passion swayed toward running. After high school, Wiltshire earned a track scholarship and spent two years running at the Division II collegiate level for Angelo State University.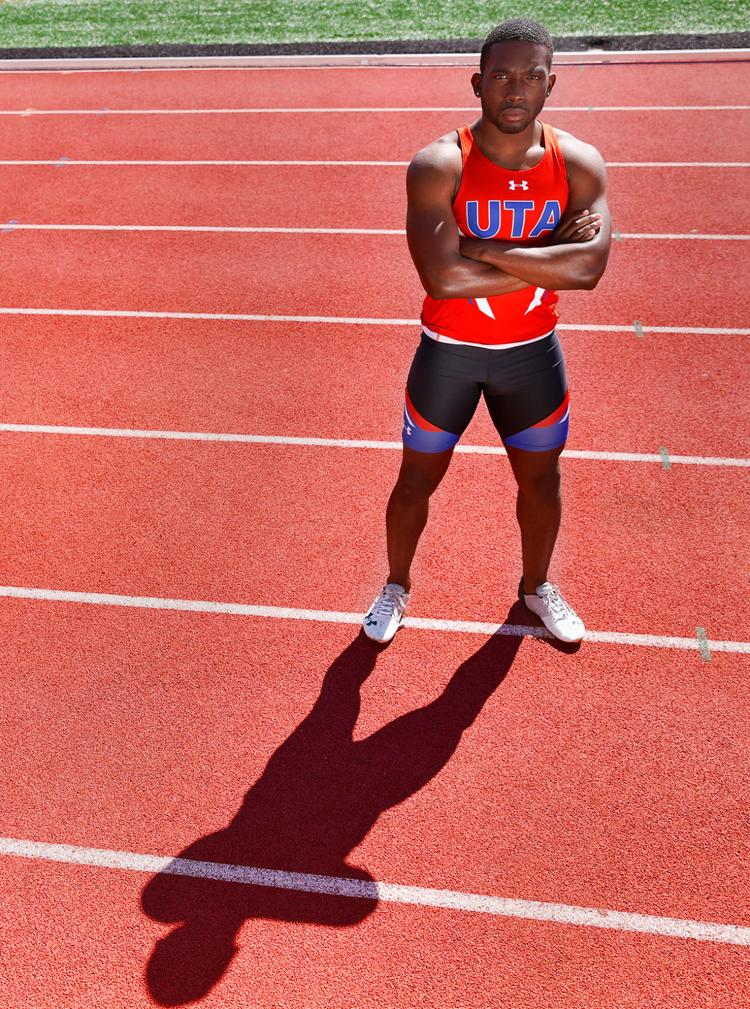 During his last semester as a Ram, Wiltshire placed in the top five runners of five 100-meter sprint events.
After the season, and with the help of his summer Amateur Athletic Union coach, Wiltshire transferred to UTA and made the transition to Division I.
UTA piqued Wiltshire's interest during his senior year at Southlake Carroll when he heard that two Maverick sprinters ran the 100-meter sprint in under 10 seconds.
"That really stuck out with me because UTA is not like a crazy huge power five school," he said. "For them to have not one but two guys run sub-10 seconds, which is really fast, says a lot about the program and how successful it is."
Jordan Durham, track and field associate head coach, said the difference in quality when athletes go up a level is palpable.
"What would have been good last year doesn't hold a candle to where you are now," Durham said. "On the [Division II] level it was easy for him to run the times that he was running and be a national contender."
The quality in competition was evident as Wiltshire went the entire 2018 season without cracking the top 10 in any event.
Wiltshire said he has worked on improving his technique since arriving in Arlington.
All the practice paid off after he secured his first top 10 finish for the Mavericks on Jan. 19, placing fifth in the 200-meter sprint during the Oklahoma Sooner Challenge.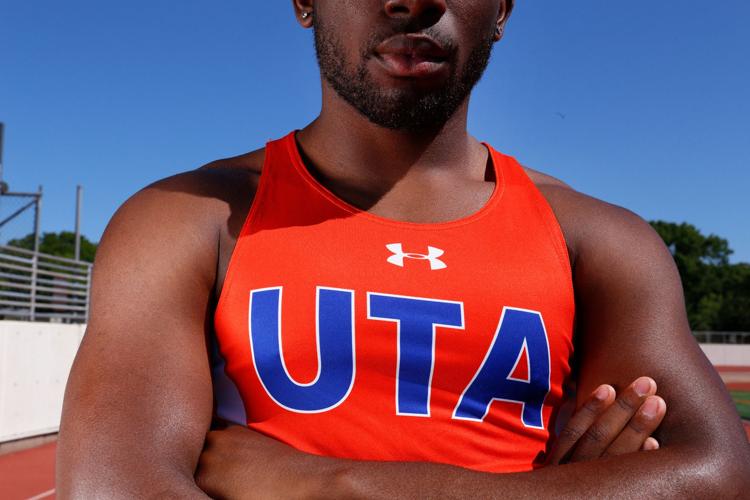 Although some of the transitions to Division I track and field were difficult for him, Wiltshire said becoming acquainted with his new teammates was easy.
Senior sprinter Isaiah McBride said Wiltshire has brought positive vibes to everyone on the team since his arrival.
"Everybody on the team likes him even though it's only his second year," McBride said. "He literally talks to every single person on the team. People just seem to have this good energy when they're around him."
Wiltshire said he is on track to be the first college graduate in his family.
"My family is really rooting for me to graduate," he said. "That just motivates me every day to want to be successful and make my family proud."
After graduation, Wiltshire wants to stay in the sport he loves.
"As far as running, everyone has an expiration date, and I do believe that mine is coming up really soon," he said. "However, I do have a passion for coaching, so I might go into coaching as well."
@MartinParedesJr