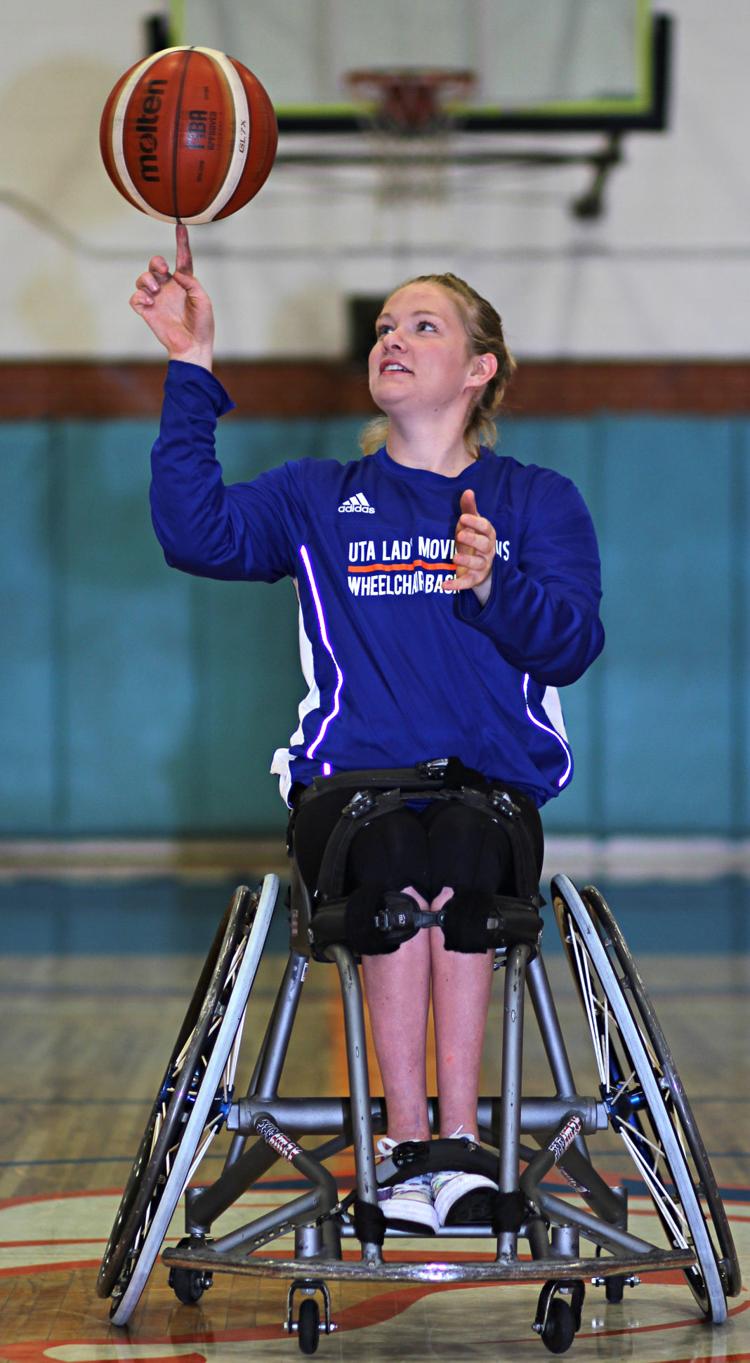 When she was young, a car accident changed senior Rose Hollermann's life forever. Now, years later, she's a decorated wheelchair basketball player and key part of the Lady Movin' Mavs.
Hollermann, a Minnesota native, suffered a T11-T12 incomplete spinal cord injury that significantly limited her mobility.
After the accident, she began to swim, which led to her play other sports as well.
"They sent me to do rehab at the Courage Center in Minnesota, where I'm from originally, and I was doing swim therapy," Hollermann said. "I grew up on a lake so being in the water was natural to me and they sent me to go participate in the swim team and from that, I met a guy named Ben Kenyon and he did all the sports. He was seven years older than me and I ended up doing all those sports because our families were friends."
Hollermann still swims regularly, she said, and swam competitively until she made the U.S. basketball team, which was the tip of the iceberg of her success.
In 2008, 2009 and 2010, she was a National Junior Wheelchair Basketball National Champion. She won a gold medal in 2010 at the U20 World Championship and another gold medal in 2011 at the U25 World Championship.
"Playing for the USA team is about representing that small town I'm from, the Fourth of July, UTA, the people I love from the U.S. and just being able to represent something that's really meaningful to me," she said. "Being on the biggest stage in the world, that's a dream."
Hollermann placed fourth at the 2012 Paralympic Games, was a member of the gold medal-winning 2015 U.S. Parapan Am Games team and was also the youngest player on the women's team for the Rio 2016 Paralympic Games.
Aside from her success on the national and international stage, she has also been making an impact on the women's wheelchair basketball program at UTA.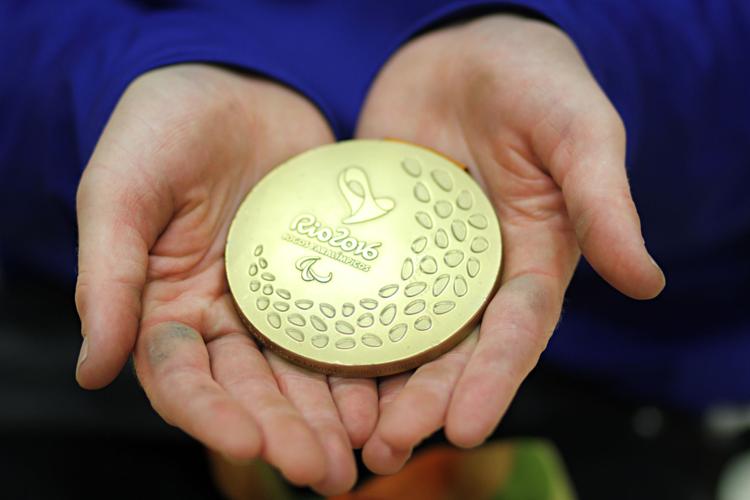 "She goes out there and she doesn't just tell them how to do it, she shows them how to do it," head coach Jason Nelms said. "She's at that level where she's taking on pretty much any and everybody when it comes to talent-wise so if there's anybody who knows how to push her or how to make a move or how to fight, it's her."
Her leadership extends beyond the gym, Nelms said.
"On the court, she's become a great leader and that's carried over off the court as well as far as making sure that everyone's focused on their academics and stuff," he said. "That's doing the actual focusing on the educational side and not just basketball."
One of Hollermann's teammates, senior Morgan Wood, said she loves playing with her.
"I love playing with Rose. She's probably one of the closest teammates that I have. I've watched her grow since she was 14 years old so that's pretty awesome," she said. "She's always motivated for basketball and she works harder than anybody that I know and it's good for all of us to be around. She helps push everybody, especially me. I learn a lot from her every day. She's at a way higher level than a lot of the team and she's not one of those [people] who leaves everybody behind, she picks up the rest of her team too.,"
Hollermann said this season, she wants to focus on helping her teammates improve. She said the team is looking to win nationals, especially after losing a game last year to a team they'd been beating all year. She said they have to be hungry and prepared for the upcoming season.
"In the past years, I've always said I want to be better or I want to get better, but I want to bring my teammates along with me," she said. "To try to get them better and get them accomplished. There's certain people on our team that have the ability to get second or first team. I want to help them get those awards because they deserve the accomplishments."
@JaylaSportsUTA