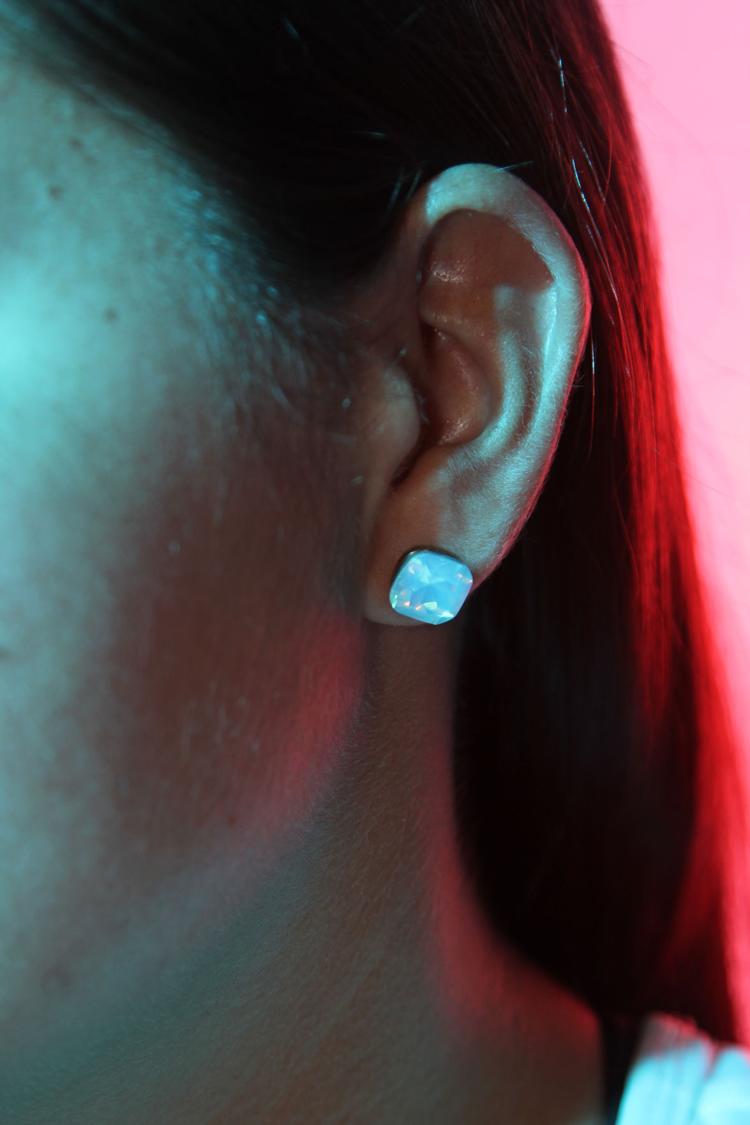 This is second in a series about the equipment and traditions that UTA's athletic teams embrace. The series will look at a different sport each week, giving students a more intimate look at the relationships athletes have with their gear.
Cross-country, in essence, is the simplest of sports. To place higher, run faster. But for UTA's elite collegiate level athletes, it's their life.
From rigorous training to a structured diet and a lifestyle that revolves around running, these athletes do for sport what many sports do for punishment.
Diamond in the rough
Being part of the cross-country team unifies the several different personalities present, junior Bailey Balmer said.
"We have a bunch of girly-girls on the team and then we have a bunch of tomboys, like me," she said.
Outside of racing, the ladies reflect their style in their daily lives. But while running, most of that goes out the window. Usually.
Running isn't the prettiest of sports, Balmer said, so she makes up for it through her style on race days.
Her shoes, purple Saucony's with light highlight yellow accents, contrast her white Under Armour uniform.
Balmer's earrings, iridescent studs that gleam a light lavender color, closely match her purple shoes — her favorite color.
She said head coach John Sauerhage lets the runners wear whatever is comfortable for them to perform at their best.
"Look good. Feel good. Run good," Balmer said.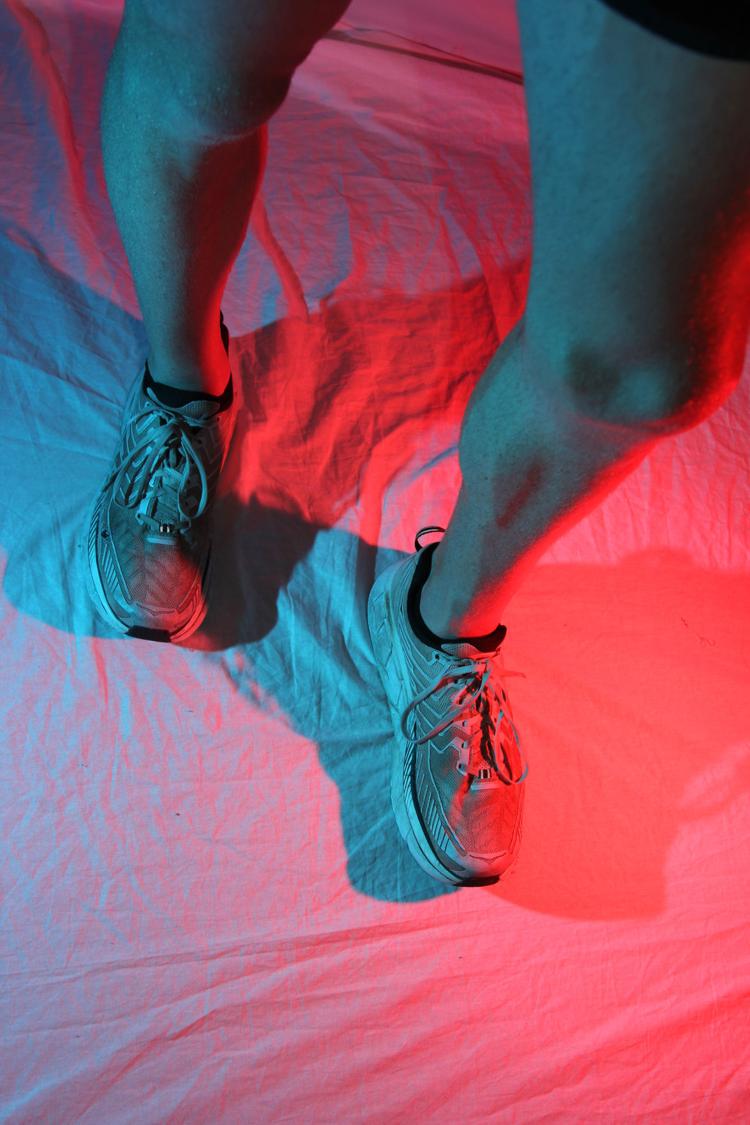 Because name brands are too mainstream 
Senior Brady Steele won't be seen walking around campus in shoes with three stripes, an iconic swoosh or of the reflected U and A logoed brand.
Steele prefers his white — now a dull silver after heavy use — Hoka One Ones, which he started wearing his freshman year of college after one of his friends was sponsored by the brand.
Hoka One One, pronounced "Oh-Nay Oh-Nay," which is a Maori phrase meaning "to fly," started as an ultrarunning shoe brand to counter the minimalist running movement, where runners would wear shoes with ultrathin midsoles or even run barefoot.
Constant debates surround which types of shoes would better prevent injuries, but Steele said the shoes were his answer after suffering consistent leg injuries, like stress reactions and fractures on his shins throughout high school.
"I figured I'd try them out just because they looked nice and cushion-y, and I loved them," he said.
Since switching to his current shoes, the Clifton 4s, which he said have a heel midsole of about 25 millimeters, he hasn't had any of those problems in his legs anymore.
Now on his fourth pair, he said he's put in about 500 miles in them and cycles out his older shoes for everyday use, giving him the comfort and support needed on and off the course.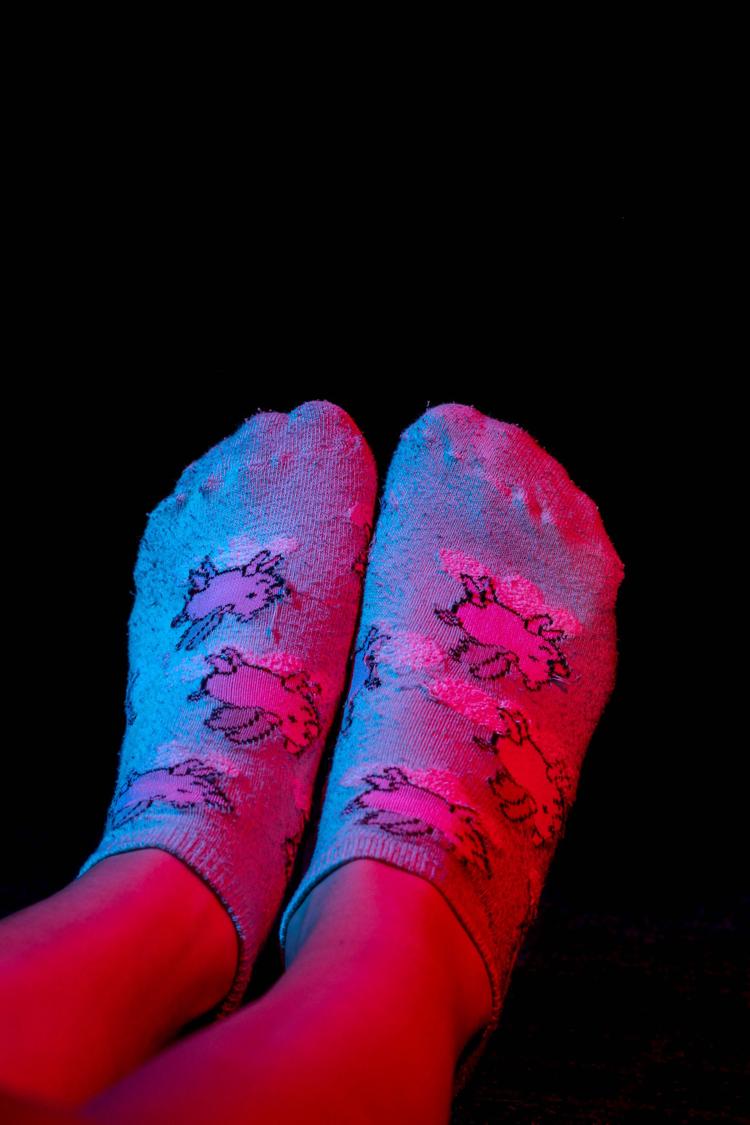 Pigs fly 
Freshman Valeria Diaz received, what is now her favorite pair of running socks, her junior year of high school during an exchange at a Christmas party.
But rather than performance socks, they're light blue, low-cut socks with "flying piggies," as she put it.
The gift was from a fellow cross-country teammate, and she's worn them in most of her races since throughout high school, qualifying for the state meet her senior year and into her collegiate career.
Rather than the traditional "when pigs fly" connotation, Diaz just sees the pigs as cute animals who happen to fly, like she hopes to "fly" or run fast in meets, she said.
"Every time I do good, I'm wearing these socks," she said. "I'm trying to fly when I run, like go fast in a race."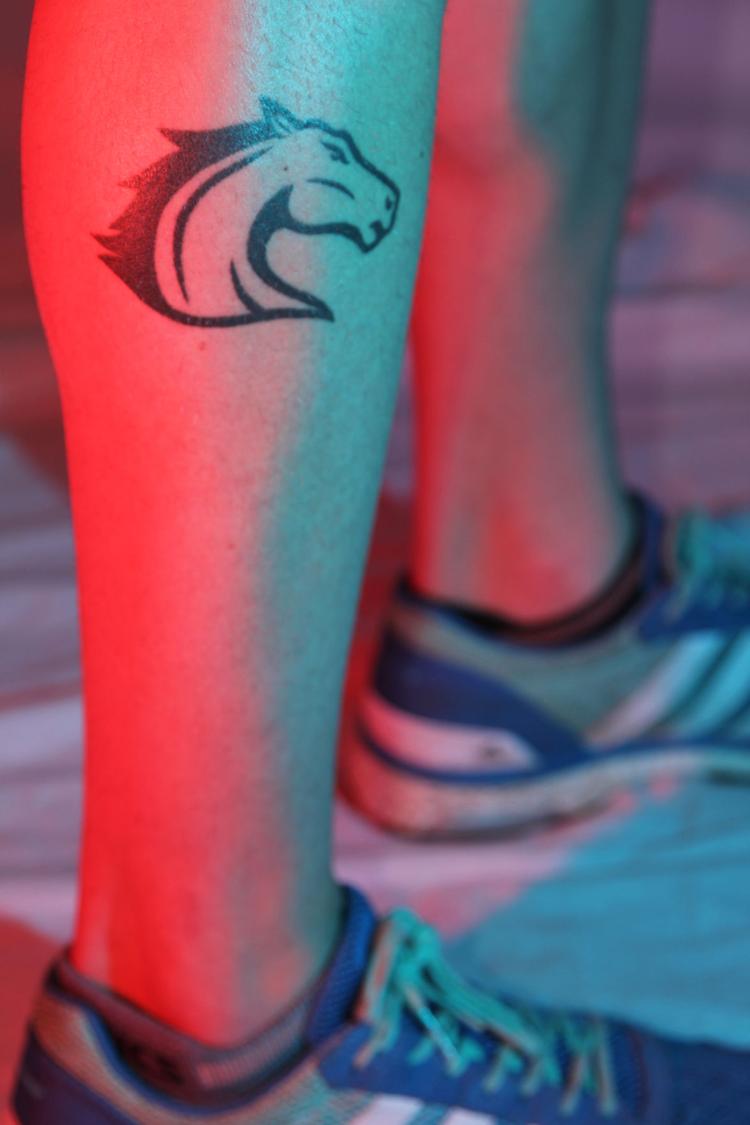 Protective peso 
Lucky necklaces are fairly common across the sports world, but wrapped around junior Cole Klashinsky's neck, a special coin acts as his own unique form of dreamcatcher.
A Mexican two-peso coin minted in 1998, his birthyear, hangs on a dog chain from a small hole drilled near the top. It's placed so the Mexican coat of arms — the backside — faces outward.
The coin, with a symbolic eagle atop a cactus eating a serpent, is Klashinsky's trinket to keep negativity and toxicity out of his life.
"It's kinda like a reminder that in my life, I don't have time for snaky behavior in my life and that I'm an eagle," he said. "If I surround myself with people who aren't excellent, I'm never going to become excellent."
Inked into history 
Several things go through the mind of senior Michael Guerrero on race day.
Before big races, like the Sun Belt Conference Championships, Guerrero lies on his back, knees bent, closes his eyes and meditates. He'll keep to himself and visualize what he needs to do for the race.
Once on the starting line, he'll stand in his assigned team lane, then crouch down and rub both his hands on the ground, a routine he's been doing for nine years.
And it has worked out well for him, as he helped UTA secure the triple crown as a junior and set a school record in the 10,000-meter run as a sophomore.
So, in October 2017, Guerrero inked a UTA Mavericks logo on the upper part of his right calf to commemorate his now five years at Arlington.
Guerrero said Sauerhage nearly cried when he saw the tattoo.
In high school, Guerrero never experienced having a team or even a full-time coach, he said. So, when he arrived at UTA, he found that.
"This is a big part of my life," he said. "I've loved every year I've been here and enjoyed every bit of it. There hasn't been one time where I'm like, 'Wow, I wish I didn't come here.'" 
@_julio_vega