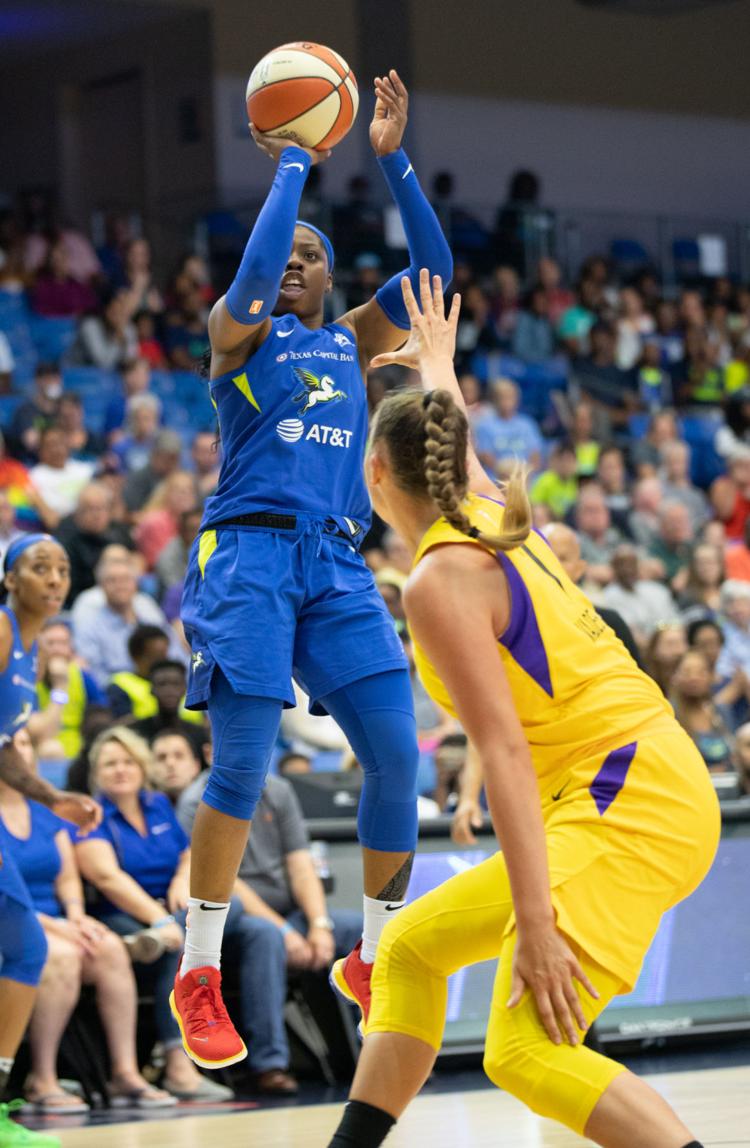 On a night that tested the team's depth and energy levels, the Dallas Wings (8-17) defeated the Los Angeles Sparks (15-9) 84-78 on Wednesday at College Park Center.
The victory helped keep Dallas' playoff hopes alive with nine games left on its regular season schedule.
Rookie guard Arike Ogunbowale soared to new heights by scoring 35 points. The mark set a new career high and tied for fifth-most by a rookie in WNBA history. Veteran forward Glory Johnson tallied 20 points.
Johnson and Ogunbowale said being able to hold off the title-contending Sparks shows how much fight the shorthanded Wings had on the night.
"We're not going to stop fighting until it's over for us," Johnson said. "Regardless of whether we make it into playoffs or not, we're going to give every team a run for their money."
Head coach Brian Agler said there hasn't been many rookies in WNBA history that have made an immediate impact quite like Ogunbowale.
"I knew this was coming. I didn't know it was going to come tonight, but I knew it was going to come," Agler said. "She's a phenomenal player."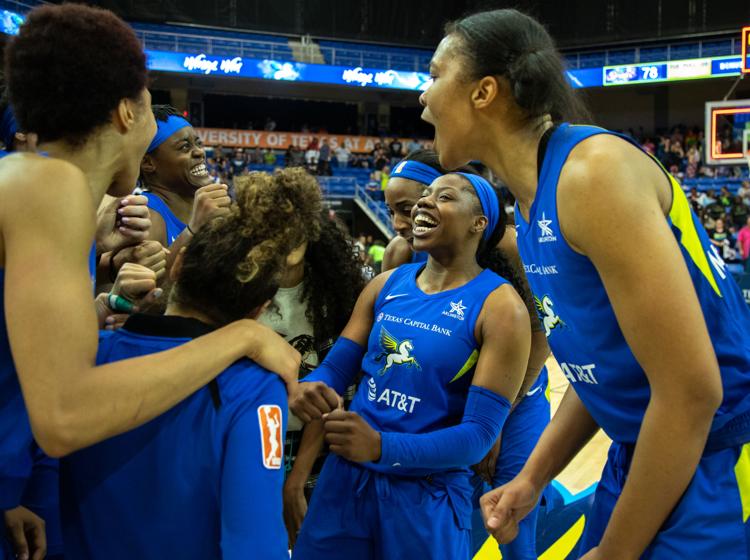 Dallas came off its first road win of the season after defeating the Phoenix Mercury 80-77 last Saturday. The victory was highlighted by a fourth quarter brawl, which resulted in two-game suspensions for forwards Kayla Thornton and Kristine Anigwe.
Forward Kaela Davis was also suspended, but was allowed to play Wednesday so Dallas could have the league-required minimum of eight players. Davis will serve her one-game suspension Sunday when the team faces the Connecticut Sun.
To add to the streak of league punishments, Sparks head coach Derek Fisher was thrown out of the game for storming the court late in the fourth quarter.
Johnson filled in the defensive void left by Thornton and held her own, tallying five defensive rebounds and two steals. She said the team looked to avoid overreacting and remain composed going into Wednesday's game.
A pair of 3-pointers by Ogunbowale and Johnson put Dallas on top early, with the former notching 10 points within seven minutes of play. The Wings led 26-20 by the end of the first.
Despite the strong start by Dallas, Los Angeles took a 34-33 lead with just over three minutes to go in the second quarter. The Wings' understaffed squad initially suffered as forward Isabelle Harrison accumulated four fouls along with a technical before halftime.
Ogunbowale scored four more points to bring the Wings within three by the halftime break.
The Wings continued to claw behind the Sparks, ending the third period down eight points. Dallas surged into the fourth quarter and cut the deficit to take a 67-66 lead with 7:30 left to play.
Ogunbowale continued to show why she's considered the front-runner for WNBA Rookie of the Year, scoring 15 points in the final quarter to push Dallas past Los Angeles.
Up next, the Wings will face the New York Liberty at 7 p.m. Friday at College Park Center.
@_julio_vega