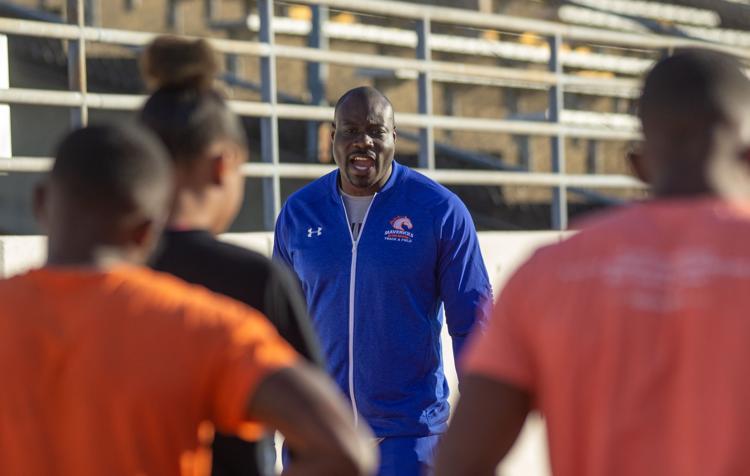 Inside the National Stadium — the Bird's Nest — at the 2008 Summer Olympic Games in Beijing, China, British sprinter Tyrone Edgar walks out from the tunnel and onto the track.
He singles out British fans from the tens of thousands in the stands. He hears them chant and sees them hold up his name in support.
Edgar lines up for the first heat of the semifinal of the 100 meter dash, held on Aug 16. He made it past the qualifying stages the day before.
The north London native is in lane eight, directly to the right of Jamaican sprinter and eventual gold-medalist Usain Bolt in lane seven.
Edgar's 10.18 second time would see him finish seventh in his heat and 14th in the semifinal, missing out on the final and a chance at an Olympic medal.
A year later, however, Edgar earned bronze in the 4x100-meter relay with Great Britain & Northern Ireland at the 2009 IAAF World Championships in Berlin, Germany.
Known affectionately as "G.B." because of his origin, Edgar now uses his professional experiences and accolades as the recruiting coordinator and sprints and relays coach for UTA's track and field teams.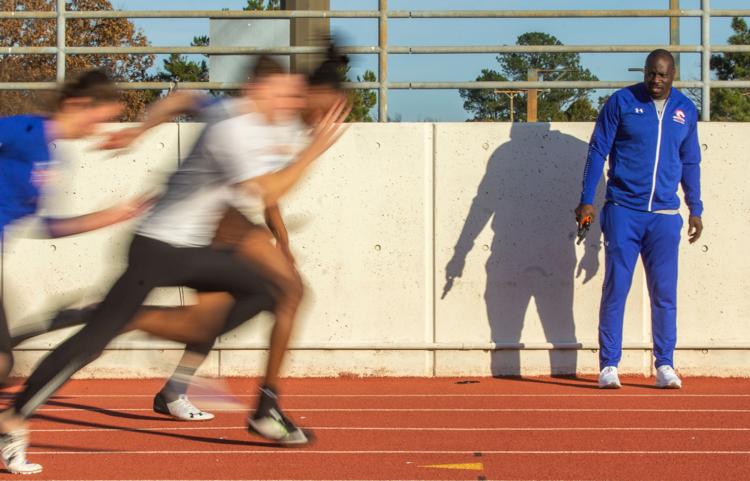 "One of the things that I will bring to the plate is I've been where all these athletes want to go," he said. "I know what it takes to be great. I know what it takes to take it to the next level."
He challenges his athletes to be better than he was. Edgar said he believes that anyone with the right support system can reach the pinnacle of the sport regardless of where they come from.
Edgar made his way to Kansas City Community College at age 19, where he was an eight-time NJCAA All-American. After Kansas, he transferred to Texas A&M University before running professionally.
Head coach John Sauerhage said Edgar's professional experience is a powerful recruiting tool that UTA uses to attract athletes. He said with a resume like Edgar's, it makes athletes respect him from the start.
"It's like being a prize-winning cow at the state fair," Sauerhage said. "If you've got somebody that ran at the Olympics, that's valuable in recruiting, but also it's kind of like he has a title belt."
Edgar's care and passion for track and field radiates on the runners, Sauerhage said. He said he will often find Edgar watching a European track meet on his computer, revealing just how much he loves and keeps up with the sport.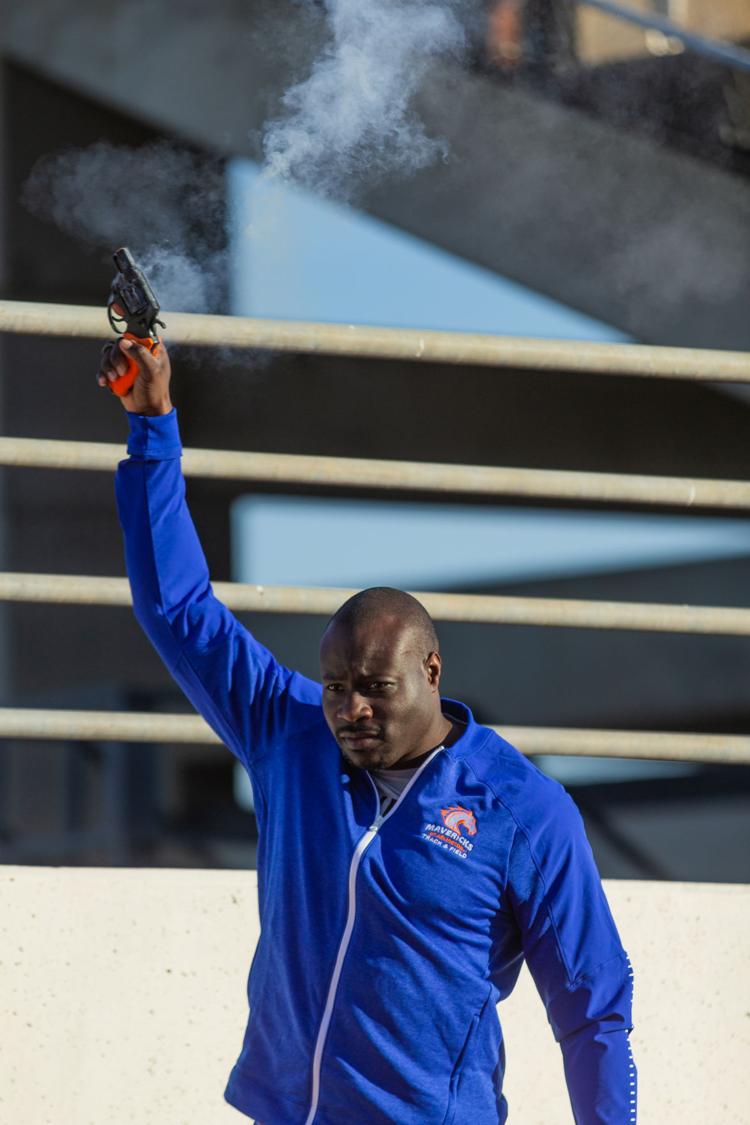 Joining UTA in 2014, Edgar said he feels right at home in Texas. He particularly enjoys recruiting for UTA because he said he believes Texas is full of talent, and the next potential star may not be too far away.
One such athlete is senior sprinter Deontre Haynes. Edgar recruited the Killeen native in 2015, overseeing his progression since his freshman year. Haynes said he enjoys Edgar's lighthearted personality off the track and serious attitude on it.
"He's always the guy smiling, joking, laughing, kind of easing up the pressure and intensity of any situation," Haynes said. "That's something you really need as a coach."
Junior sprinter Trishawna Crawford said Edgar's jovial personality makes him approachable, but she knows when it's practice time, he gets down to business.
"He's the type of coach that I can talk to and say, 'Coach, I think this is not working for me. What can we do?'" Crawford said.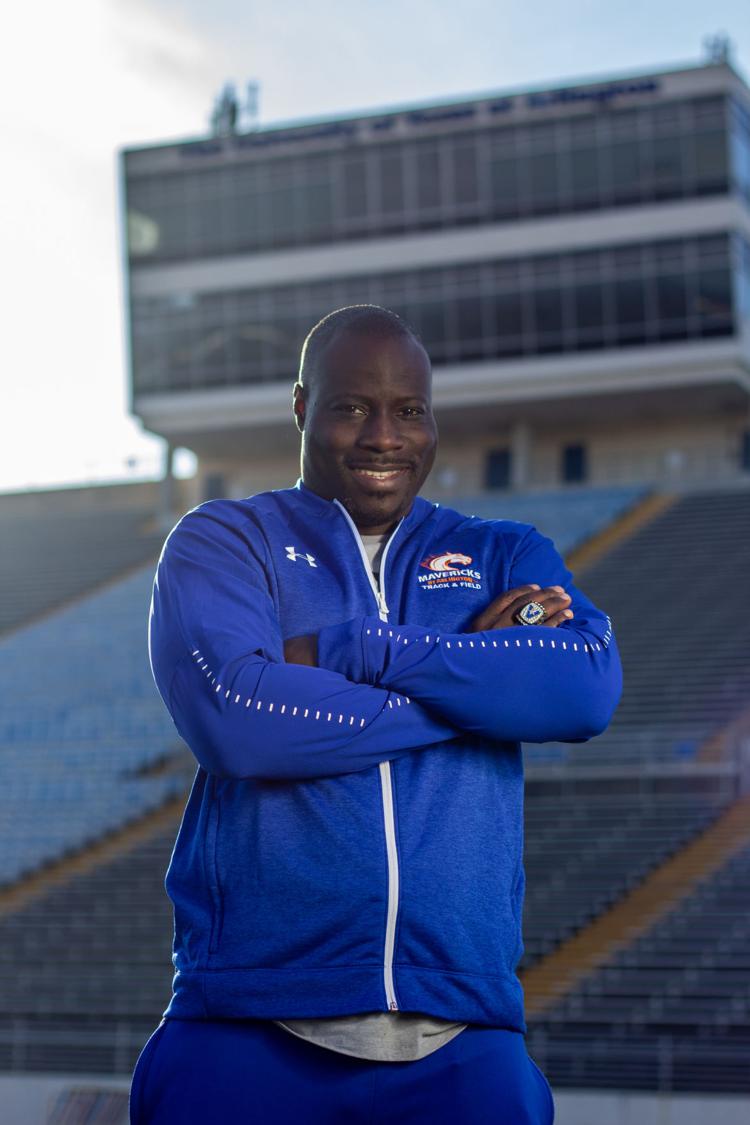 Edgar loves being asked questions by his athletes — that's how he knows they're willing to learn.
The sprints coach recruits runners that are mentally ready to race and become greater athletes. An athlete's size, times or prior experience don't matter to Edgar.
UTA alumni Clayton Vaughn and Quentin Butler made program history in 2015 under Edgar when they both ran 100 meters in under 10 seconds. Vaughn smashed the school record with a 9.93 second time while Butler clocked in at 9.99 seconds. Both topped Edgar's personal best of 10.06.
"I tell all my athletes all the time, 'If you haven't done anything I've done, you can't talk back to me,'" Edgar said. "'If you want me to shut up, you know what to do — run faster than I have.'"
Edgar ranked his athletes' record-breaking 2015 among his top memories, just behind his experience at the 2008 Olympics and bronze medal at the 2009 World Championships.
But beyond the records and accolades, he simply enjoys coming to work every day to coach sprints and relays for UTA's indoor and outdoor track and field teams.
Sauerhage said having Edgar on staff filled a void the track and field staff lacked before his arrival.
"He's one of the most valuable assets in our program when it comes to all he brings to the table," Sauerhage said. "He's a great recruiter, he's a great mentor to these kids and he's invaluable."
@_julio_vega