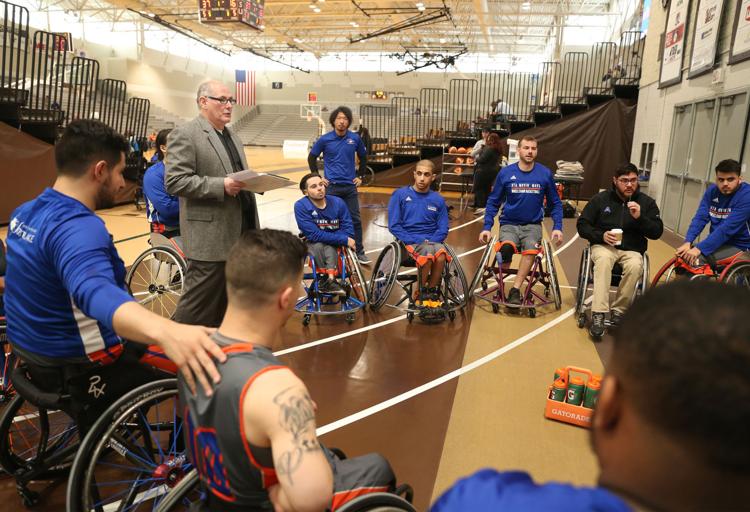 Movin' Mavs head coach, Doug Garner, was named as a 2019 National Wheelchair Basketball Association Hall of Fame inductee on Wednesday.
The NWBA Hall of Fame Committee announced the 2019 class in a Facebook post.
Garner said he doesn't think about the spotlight or individual awards, but it feels good to be recognized.
Being involved with wheelchair basketball since the 1990s, Garner has helped the sport grow in multiple ways. He has helped grow the NWBA's junior division while increasing female participation in the sport.
Garner took over as Movin' Mavs head coach after former head coach Jim Hayes died in May 2008. His team ended an 11-year drought when it claimed the NWBA Intercollegiate title in 2017.
Hayes was also inducted into the NWBA Hall of Fame back in 2012 after winning seven titles with the Movin' Mavs.
Garner said following up on Hayes' legacy of being an inductee helps keep UTA on the map and adds to the value of adapted athletics. He wants his own legacy to be the growth of collegiate wheelchair basketball across the country, not just at UTA.
"We can't get better as a team and a program until there's more programs out there that are pushing schools to support adapted athletics and wheelchair basketball teams," he said. "If we can help grow wheelchair basketball at colleges around the United States, it makes the sport more competitive."
The induction ceremony will take place during the weekend of March 23 in Cleveland, Ohio.
@_julio_vega