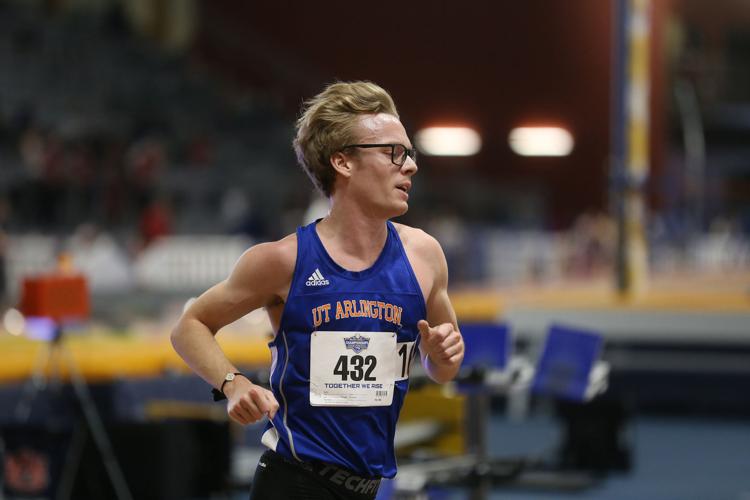 The track and field teams sent a small group of athletes to Lubbock over the weekend to compete in the Texas Tech Shootout.
A team of nine Mavericks were sent to Texas Tech's Sports Performance Center for the last meet of the indoor regular season.
Senior sprinter Erik Martinsson competed in the men's 800-meter. Martinsson led through the first two laps, but a pinched nerve forced him to pull out of the race. He registered a "Did Not Finish." Martinsson set UTA's all-time record in the event two weeks ago at the Texas Tech Classic in the same facility.  
Sophomore distance runner Madeleine Rowe finished fifth in the women's one-mile run with a time of 5 minutes, 7.11 seconds.
The Mavericks performed well in the B section of the men's weight throw, with freshman Nolan Daggs finishing second and posting his longest throw of the season at 16.76 meters. Senior thrower Diamond Cardona finished sixth with a distance of 15.76.
Mavericks next travel to Birmingham, Alabama, to compete in the 2019 Sun Belt Conference Indoor Track and Field Championship on Feb. 18 and 19 at the Birmingham CrossPlex.
@coylio33