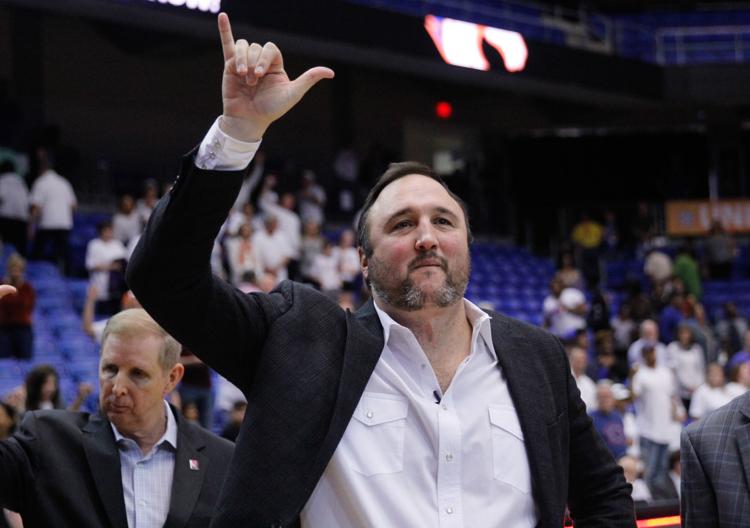 Chris Ogden, men's basketball head coach, and junior guard Brian Warren received postseason honors from the Sun Belt Conference on Monday.
Ogden took home the Men's Basketball Coach of the Year award, while Warren was named to the All-Sun Belt Third Team.
In his first year at the helm, Ogden led the men's team to a second-place finish in the league after being projected to finish 11th by the Sun Belt Coaches' Preseason Poll.
"I'm honored and appreciative, but really I think it's a reflection on our players and our assistants," Ogden said. "They're a huge part of this award. This is about our program more than it's about me."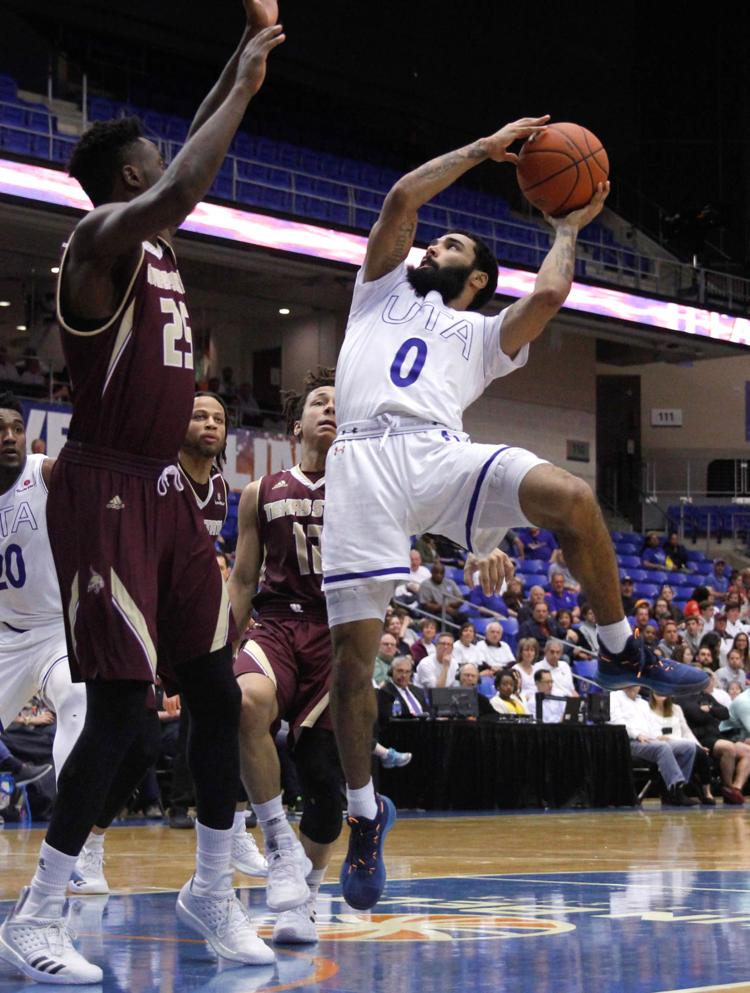 The Mavericks opened the season with a 4-9 record and turned it around to finish at 16-15 overall. The team ended the regular season with a 12-6 conference record. 
Warren garnered league honors after he led the team in scoring with 15.3 points per game and assists with 3.6 per game.
"He's a very smart, cerebral player," Ogden said. "First time at this level, it took him a minute to get acclimated. He's just a good player. He wants the ball in clutch situations, and he's just really kept developing throughout the year."
Ogden and Warren will lead the Mavericks when they take the court during the semifinals of the 2019 Sun Belt Conference Men's Basketball Championship at 5:30 p.m. Saturday at Lakefront Arena in New Orleans, Louisiana.
@c_amaya7