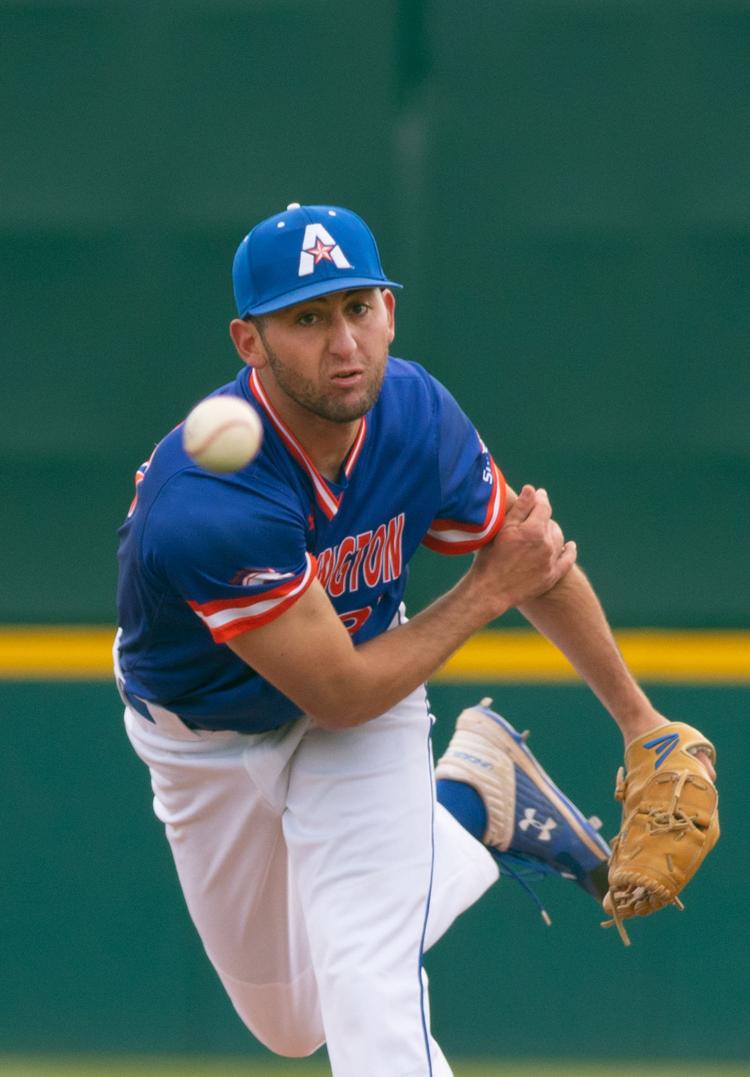 The current NCAA leader in saves is taking the mound — almost nightly — for UTA baseball.
Andrew Gross currently sits atop all of college baseball with 12 saves. Midway through the season, Gross is on pace to shatter the UTA single-season record of 14 saves set by Jason Watkins in 1992.
"He's been reliable, he's been consistent. I think every time out there he commands the baseball well," pitching coach Jon Wente said. "He's been just great in clutch situations."
Gross is in his senior year and second season with UTA baseball. The Arizona native spent his first two collegiate seasons with Yavapai College, where he and the Roughriders won a national championship in 2016.
In 2018, his first season with UTA, Gross worked as a standard bullpen arm, tossing 31 2/3 innings over 22 appearances and posting a 3.98 ERA with a single save.
"Last year, making the transition from junior college to Division I, I felt like I had to be more 'business mentality' in my head," Gross said. "I didn't really find that that worked for me. The way that I was thinking about it now is just to go out there and have fun. Just play the game that I loved growing up."
Gross currently owns a 1.90 ERA and is already creeping up on his 2018 innings pitched total with 23 2/3 in the books this season.
Comparing that to other names on the NCAA leaderboard for saves, Gross has put in a heavier workload than many other collegiate closers. This is because of the fact that the UTA coaching staff isn't using Gross as a traditional closer exclusively in save situations.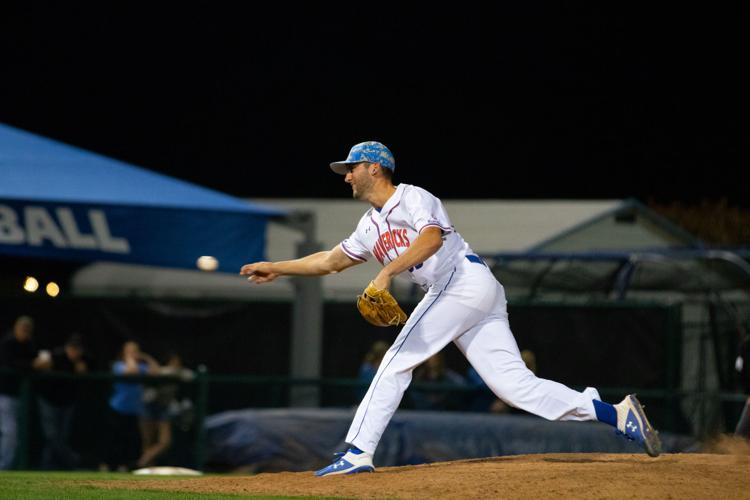 They'll bring him in for four- and five-out saves, or games where the Mavericks are trailing but could get back in it. They'll also use him in nonsave situations where the Mavericks have a four-plus run lead but want to be certain that they shut the other team down.
"He's been money for us all year long," head coach Darin Thomas said. "He's definitely not scared of the big situation."
Gross has appeared in 19 of the team's 29 games, often on consecutive days. In the weekend series against Georgia State University from March 22 to 24, Gross closed out all three games and recorded a save in each.
In order to do this without wearing a pitcher down, there has to be a dialogue between player and coaching staff. And there has to be a sense of trust between the two parties.
"We have no worries putting him in there as many times as we need to to try and win games," Wente said. "The great thing about Andrew is he wants to pitch every day."
Gross said his arm is stress-free at this point in the season.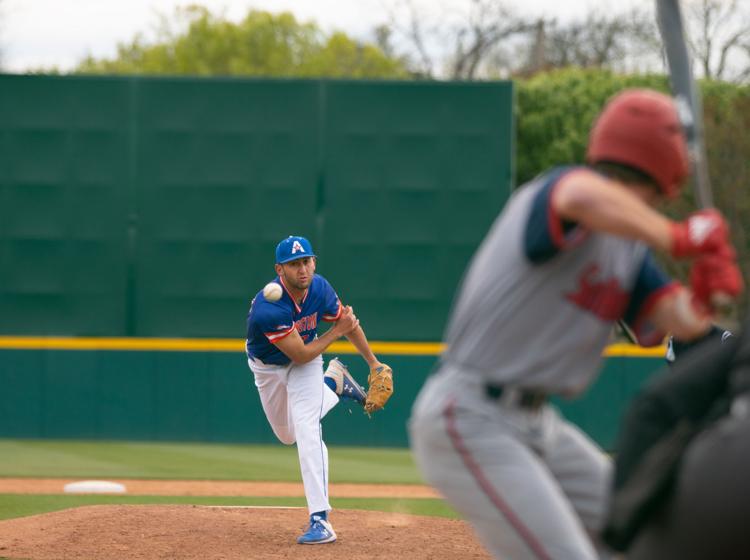 Fans watching Gross pitch will immediately notice his quick-release, sidearm delivery. Gross said that this wasn't something that occurred naturally but rather an active change that he made when pitching over the top didn't work out for him.
He said that his pitching coach at Yavapai College along with simply playing catch with one of his teammates helped to craft his delivery.
"Throughout high school I was throwing over the top and didn't have any success at all, didn't get any recruitments out of high school," Gross said. "It was a slow transition. I did over-the-top and sidearm for a couple weeks, and eventually they just said 'scrap over-the-top and just go sidearm for good.'"
It appears to be working for him in 2019. When Gross comes out of the bullpen late in the game, opposing hitters usually have 15 to 20 pitches to figure him out.
If they don't? Game over.
And that's been the case 12 times so far this season for Gross and the Mavericks.
@coylio33