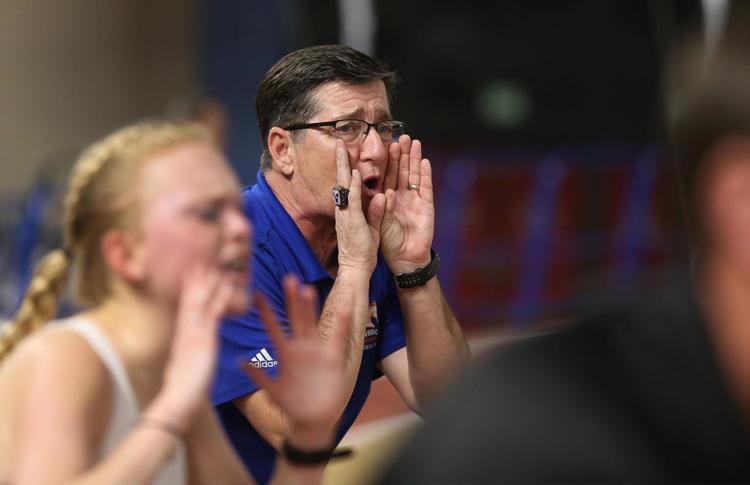 Longtime coach John Sauerhage was given a five-year contract extension on Thursday.
Since 1996, he has been head coach for the men's and women's cross-country, indoor track and field, and outdoor track and field programs.
An Arlington native and UTA alumnus, Sauerhage has coached teams to 33 conference championships in the Southland and Sun Belt Conferences. Throughout his career, he's also earned 33 conference coach of the year awards.
"We have the best coach in the Sun Belt Conference," athletic director Jim Baker said in a press release. "And we're glad and excited to have him as a Maverick for the foreseeable future."
His coaching highlights for UTA include coaching 36 All-American athletes and four triple-crown wins, two for the women in 1998-99 and 2000-01, and two for the men in 2013-14 and 2016-17.
@_julio_vega