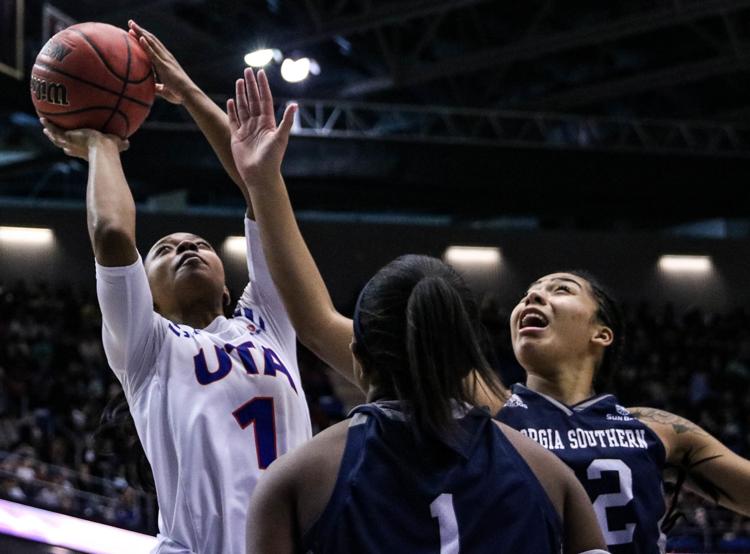 Returning home from a streak-snapping loss, the women's basketball team (13-5, 5-2) pulled off a 33-point victory in front of 6,186 fans Thursday at College Park Center.
The Lady Mavericks hosted their annual Maverick Spirit Kids Day game in which thousands of kids from elementary and middle schools around the Metroplex filled the arena.
Last week, the Lady Mavericks were two possessions away from keeping their four-game winning streak alive, but time expired as the University of Arkansas at Little Rock walked away with a 68-65 win.
UTA redeemed itself against the previous 0-6 Georgia Southern University Eagles on Thursday with a final score of 81-48.
The Lady Mavericks were lifted by efficient shooting and the hot hand of junior guard Brooke Alexander. The team shot over 50 percent from both field goal range and beyond the arc.
Alexander, who tallied a team-high 17 points, nailed five of UTA's 11 3-pointers. Alexander was followed closely behind in the scoring department by senior guard Cierra Johnson and freshman guard Terryn Milton who netted a combined 24 points.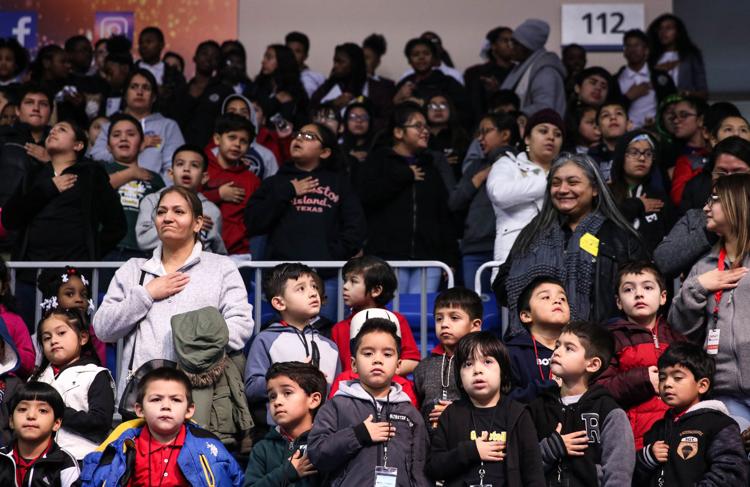 Throughout the game, the Lady Mavericks never trailed. UTA led in single digits for less than three minutes, and the rest was a cruise to victory.
Georgia Southern was scoreless throughout the first five minutes, allowing UTA to put 14 points on the board. The Eagles were limited to just seven points in the first quarter compared to the Lady Mavericks' 25 points.
The closest Georgia Southern got to a head-to-head battle was the fourth quarter when the team was slightly outscored by UTA 18-17.
UTA will return to the hardwood to face Georgia State University at 2 p.m. Saturday at College Park Center.
@nanavedia