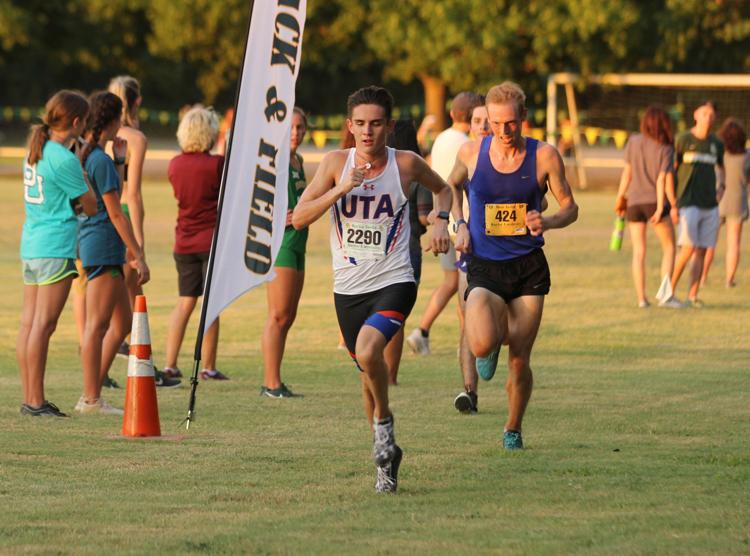 WACO, Texas — The men's and women's cross-country teams opened up their season with last-place finishes in the Bear Twilight Invitational on Friday night.
The men's team placed sixth with 125 points in their respective race while the women's placed seventh, tallying 201 points.
Veteran runners like senior Michael Guerrero, junior Justin Domangue and senior Anamarija Petters were rested while top women's runner, senior Madeleine Rowe, sat out with an achilles heel injury. Head coach John Sauerhage said the much younger team that ran will get better in upcoming meets.
"This was an opportunity for our young people and our freshman and underclassmen to get a race under their belt," Sauerhage said.
Junior Cole Klashinsky led the men's team, taking ninth place and recording his first top-ten finish of the season with a 18:47 time. Senior Grayson Birka clinched a top-20 finish, scoring 18 points with a time of 19:05.
Sophomores Connor Butterfield and Eliseo Rodriguez scored 31 and 32 with finishes of 19:35 and 19:45, respectively.
Klashinsky said he tried to compete for the top spots in the first two kilometers of the race before easing off to finish.
"It was, like, a good start-a-season, kind of rust-buster kind of thing," Klashinsky said. "We were coming out here, not really to go and win the meet or do anything crazy, just to come and test the competition wheels and see how the gears change."
Freshman Valeria Diaz topped the women's team, placing 30th with a 15:08 time. Junior Bailey Balmer scored 40 and senior Macey Beazley tallied 41, with less than a second separating the two at 15:45.
Diaz said she felt accomplished to finish as the top UTA runner in her first collegiate meet.
"I'm excited for the next races," she said. "I'm working hard to get to the top and accomplishing my goals overall."
Sauerhage said the team will build momentum as the season goes on.
"We're training hard right now," he said. "The heat and the fact that we had a full workout yesterday affects everyone differently."
Next up, the cross-country teams return home to host the annual Gerald Richey UTA Invitational at 8 a.m. Sept. 7 at Lynn Creek Park in Grand Prairie, Texas.
@_julio_vega