Krista Gerlich, women's basketball head coach, and associate head coach Talby Justus share the common challenge of having a child playing college basketball.
Krista Gerlich's daughter, Bryn Gerlich, is a sophomore forward at Oklahoma State University, while Talby Justus' son, Talby Justus Jr., is a freshman forward at Harding University.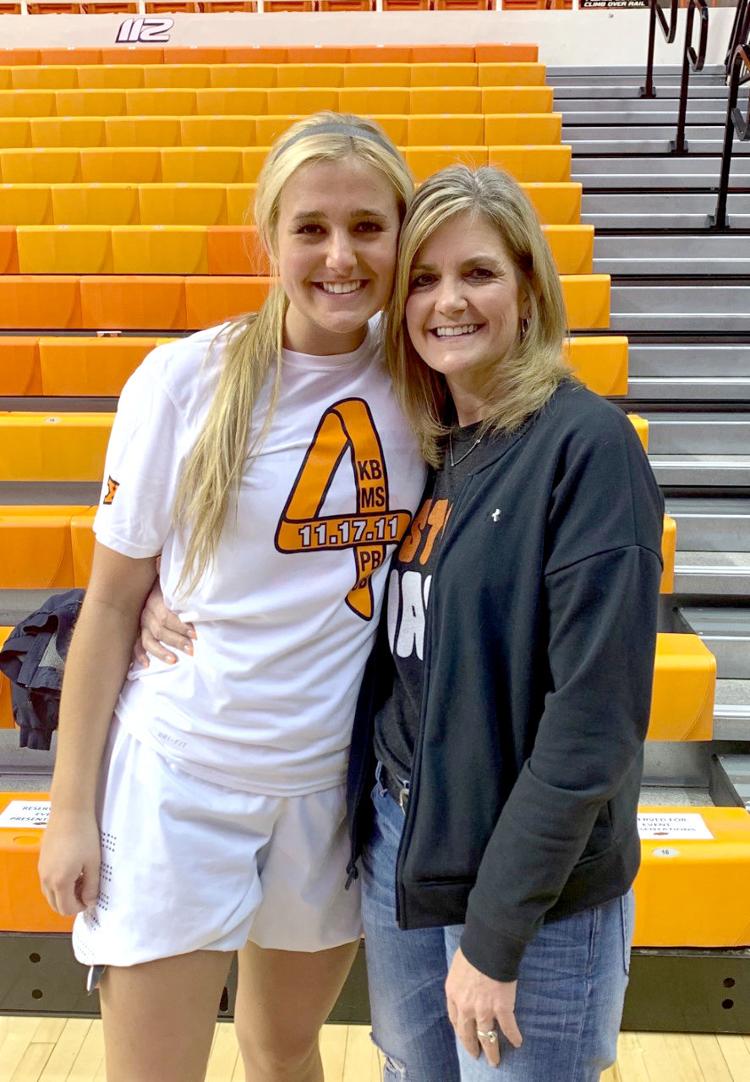 In the full swing of basketball season, parent and child are busy with their respective teams, and things don't often line up with each other.
Krista Gerlich said she'll do what she can to adjust her schedule to see her daughter play on Oklahoma State game days.
Scheduling those trips to Stillwater, Oklahoma, are taxing for her, but the elder Gerlich said she's lucky enough to have a supportive staff that can handle things when she makes those commutes.
"It means leaving maybe at [noon] and getting home at [midnight] or two in the morning," she said. "But that's just the price that I have to pay, and I don't mind paying it at all because I want to be there for her and make sure that she has a full support system just as she deserves."
Talby Justus made the trip to Searcy, Arkansas, to witness his son's collegiate debut on Nov. 12.
The elder Justus sat close to the baseline, saw his son warm up, check into the game and score his first 3-pointer. It all brought tears to his eyes, Talby Justus said.
"There's a lot of neat moments for me as a dad to kind of see that come to fruition for him," the elder Justus said. "It's just such a journey for them from the time they're little."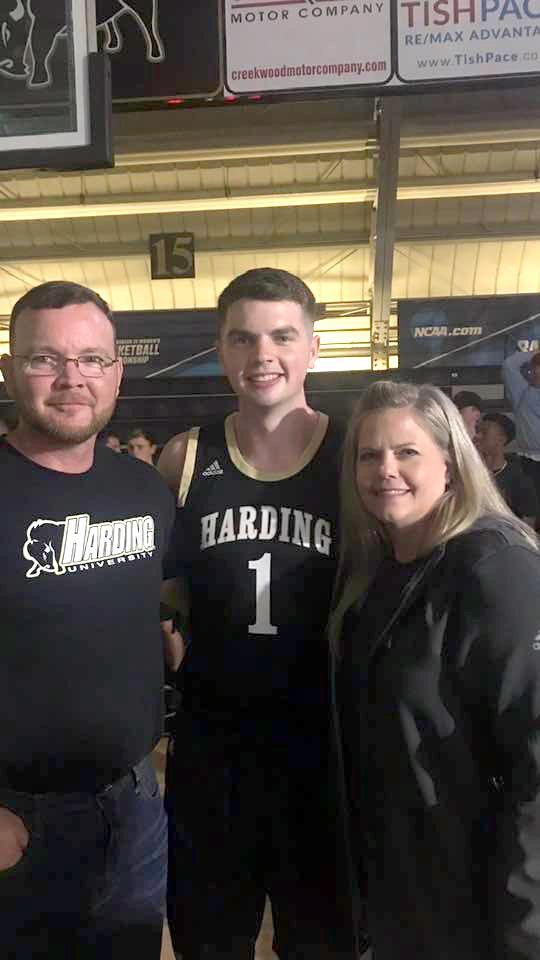 Being a coach makes it hard sometimes to just be "Dad," Talby Justus said, but it gives him a different sense of pride seing his son play at the collegiate level.
Bryn Gerlich said she almost chose to play for UTA during her recruitment, but she decided against it to keep the coaching aspect out of her relationship with her mother.
During Bryn Gerlich's recruitment phase, Krista Gerlich said Justus kept her levelheaded, allowing her to see her daughter's point of view.
Oklahoma State became Bryn Gerlich's destination because of its relative proximity to home. But the support from the family is never too far away, she said.
On Nov. 30 at the 2019 Paradise Jam in the U.S. Virgin Islands, the Gerlichs came face to face as Krista Gerlich's Lady Mavericks faced Bryn Gerlich and the Cowgirls. Bryn Gerlich said she didn't think she would spend the Thanksgiving break with her mother like she did.
"For 40 minutes, we're just not gonna like each other," Bryn Gerlich said prior to the matchup.
Bryn Gerlich is following a similar path to her mother, and Krista Gerlich said she is proud of her daughter for chasing her own dreams.
Justus' guidance as a coach and father has helped his son make the transition into his freshman year at Harding.
The younger Justus said his father inspired him to love basketball from his childhood, and watching the NCAA tournament was a mainstay in the living room every year.
"I remember telling myself when I was real little watching that tournament, that one day I'll be playing in it," Justus Jr. said. "That has not yet happened, but you never know. It could be a couple months away."
Krista Gerlich said she and Talby Justus have learned from each other on how to deal with the unique situation. Some of the things she struggled with last year are now applying to him.
She said the roles have switched now that Justus' son has moved into college basketball, and she is telling him what he once told her.
"[They have to] go through the fire themselves," she said. "That's exactly how they get tough. That's how they make their own decisions. That's how they become an adult."
@_julio_vega