In a few weeks time, the UTA Table Tennis Club will make UTA history in its inaugural appearance at the 2018 iSET College Table Tennis National Championships in Round Rock, Texas.
As history is being made, dreams will come true and tears will be shed as 250 athletes from 40 different universities will compete  for table tennis glory.  
Vikas Sagi, industrial engineering graduate student and captain of the team, said he's excited for the experience because it's been a lifelong dream of his to be able to compete against some of the best players in Canada and America.  
"Nobody thought that UTA Table Tennis would be going to the nationals or be at this level a few years ago," Sagi said.
Darshan Chalise, physics and math senior, and aerospace engineering sophomore Sanjana Choudhary will be representing UTA at the tournament alongside Sagi.
"This is on a whole new level," Choudhary said. "It's definitely a great experience. This is the best experience."
For Chalise, playing in the national championship has been a goal of his ever since he stepped on campus and joined the Table Tennis Club, he said.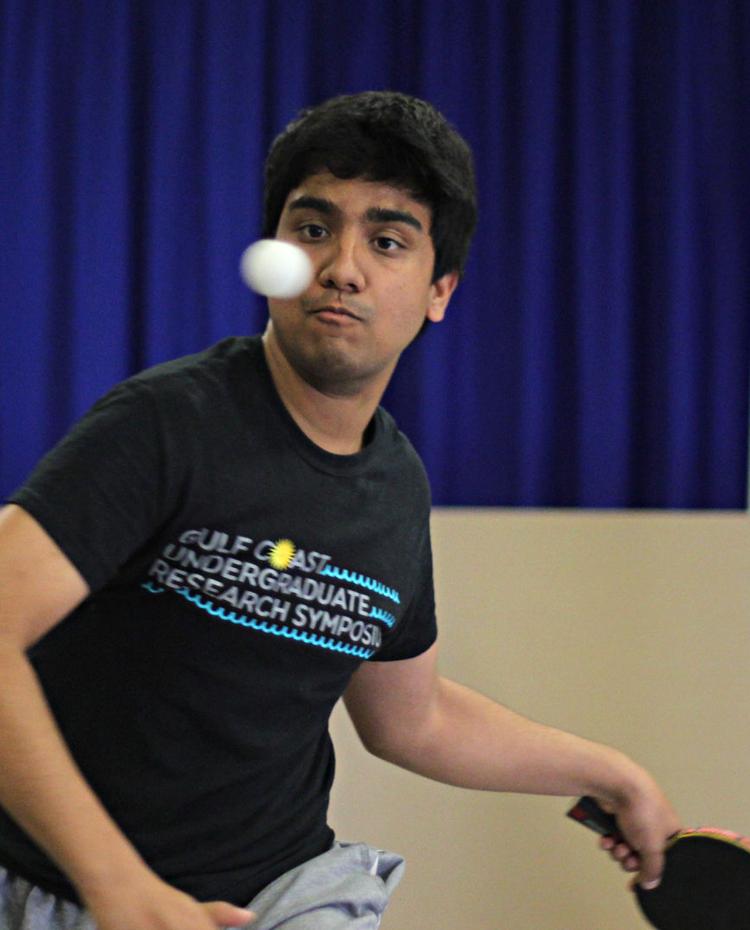 "I worked for it for four years, and at the end of four years, it's coming true," Chalise said. "It's pretty amazing."
Chalise said his expectations for the tournament are to advance past the preliminary round and make it through to the second round. 
In order to qualify for nationals, all three players had to compete at the NCTTA South Regional Championships at Texas Wesleyan University.
For UTA to be represented among the 40 schools selected, the team had to finish as high as possible in the tournament to secure a bid to Round Rock.
In the coming weeks leading up to the championship, the team will dedicate at least 20 hours of practice per week, Chalise said.  
After nursing an injured ankle during the preliminary rounds, Sagi said nothing will stop him from playing. Even if it means continuing to play in pain, it's worth it for him because he'll be playing in some of the biggest matches in his life. 
Yahao Zhang, coach for the Table Tennis Club, is hoping his time spent training the team will pay off soon.
He expects Sagi, Chalise and Choudhary to make it out of their qualifying group and at least play some matches in the second round. He said he also expects Chalise and Choudhary to do well in doubles competition. 
Preparing for opponents can be difficult for the players because the team has no idea who they will be playing beforehand, Zhang said. Within the first five minutes of the match, Zhang said he will be able to scout the opponent's playing style and offer advice to his team.
As a former U.S. National Team member, Zhang said he shared his experience with the club about the level of competition that comes with playing in big tournaments. He said he's proud of how far the team has come since he came on board.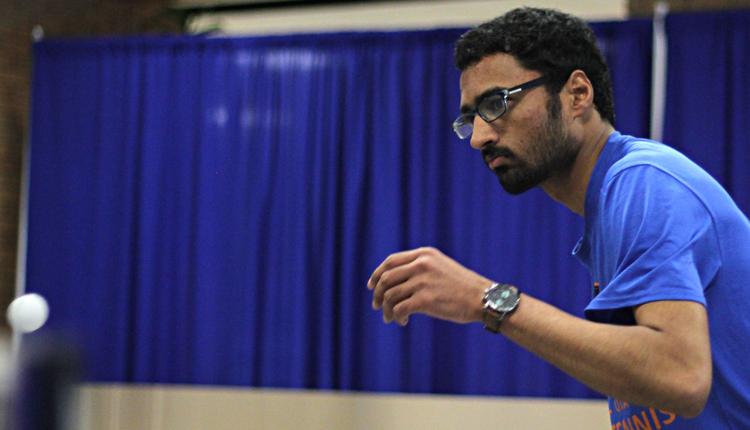 "I'm very proud," Zhang said. "I've been working on very strategic planning as far as tactics and training goes. I'm pretty excited to see how well we can do there."
Zhang's future plans are to get additional funding from UTA Athletics, he said. He hopes to have a sit-down conversation with the director of athletics and voice his concerns about the team and its exposure. He's waiting for the green light to recruit some of the best table tennis players. 
"Programs like this can grow fast if we have the right tools," Zhang said. "Going to nationals is a great start."
In the past, the club has lacked the necessary funds to travel to tournaments. Sagi said he and his teammates are determined to have a strong showing in the sports capital of Texas.
The team is planning on starting a GoFundMe page in order to raise the additional funds that will be required for the tournament. Sagi said he predicted the total cost to come to $1,300, taking into account travel expenses. 
The tournament is set to commence April 20-22, at the Round Rock Sports Center in Round Rock, Texas.
"For me, whenever I will remember my UTA experience, the first thing I will remember is the table tennis team," Chalise said. "I've grown as a person because of table tennis."
@AbhijitMody12