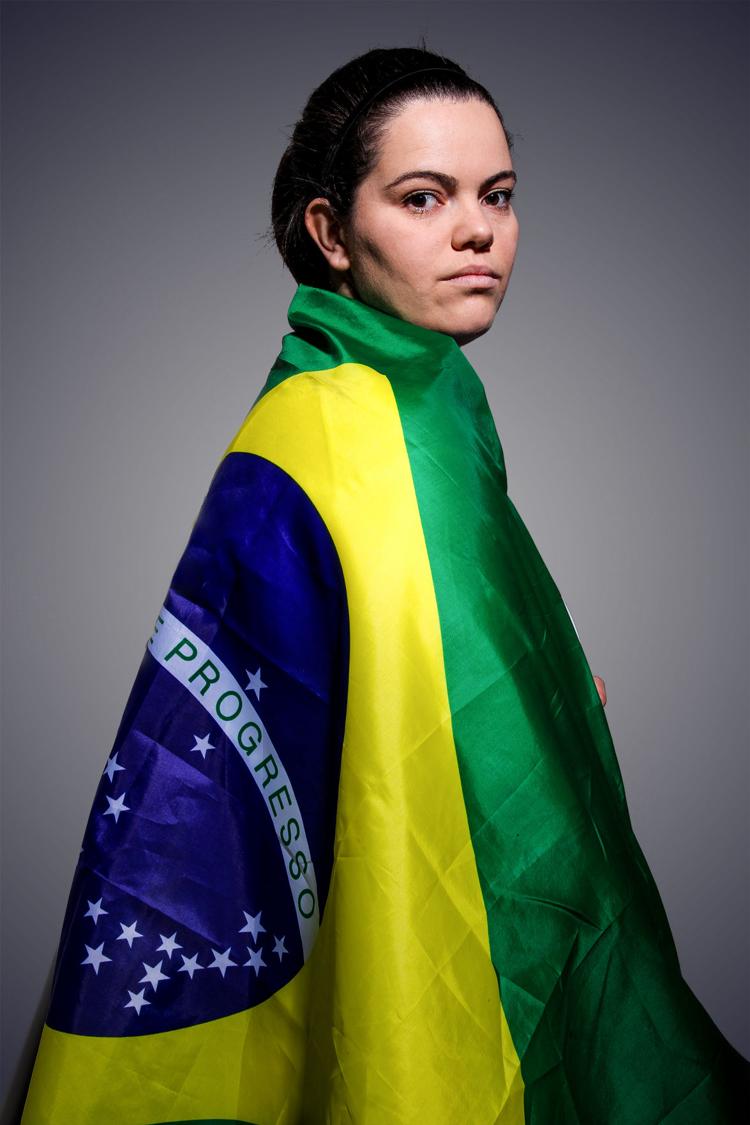 Despite being over 5,000 miles away from home, senior forward Daiane Machado has found her place with the women's basketball team.
Machado was born and raised in Curitiba, Brazil. When she was recruited to UTA, Machado said head coach Krista Gerlich and associate head coach Talby Justus made the effort to know her and make her feel welcome from the start.
"They would tell me that UTA was a family," she said. "I wanted to have someone that makes me feel like I'm home since I'm so far away."
Like many natives of Brazil, Machado played soccer as a kid with friends around the neighborhood. On one of those occasions, they met a stranger playing basketball alone and joined him.
"It was fun, but we were really bad at it," she said. "I just didn't know about basketball. It was just like a new thing for me."
After that day, she said one of her friends bought a basketball. They would jump the fence of a nearby school to play since there weren't many hoops in the area.
Machado said it was during those escapades that she fell in love with basketball. She played for youth club leagues in Curitiba and Sao Paulo, Brazil, and with the Brazilian youth national team for two years.
But, things were difficult for her and her small family, being an only child to a single mother. Machado said she thought about quitting basketball to focus on her education.
She was on the verge of giving up the sport when former teammate Alana da Silva told her she was being recruited to play at New Mexico Junior College. Da Silva played with Machado at Sao Paulo and was the only one who could speak Portuguese with her.
After a long process of obtaining a visa, she joined New Mexico Junior College for the 2015-16 season. Machado said it was difficult leaving her family and everything she knew behind her. She knew this experience would help her family in the long term.
"They miss me, but they're really happy that I'm here, living my dream," she said.
Machado only has the chance to return home once a year during the summer, so she tries to get in touch with her family through FaceTime almost every day.
When Machado does visit her home city, she said her family boasts about her ventures, and she's treated as a celebrity by her close friends and relatives. At home, she's asked for photos and shirts and is even revered by her church pastor.
Junior guard Aysia Evans said having Machado on the team is fun, and she embraces her in the basketball family. Some of the players will often join in on her FaceTime conversations, saying "Hey Mom!" to Machado's mother on the other end.
"I've just got a lot of respect for her because I can't imagine being away from home for so long," Evans said.
Senior guard Laurynn McGowen, Machado's roommate, said the 6-foot-1-inch forward is caring, and she sees how strong Machado has been to adapt in her journey from Brazil to the U.S. The pair were teammates during their sophomore year at New Mexico Junior College before transferring to UTA in 2017.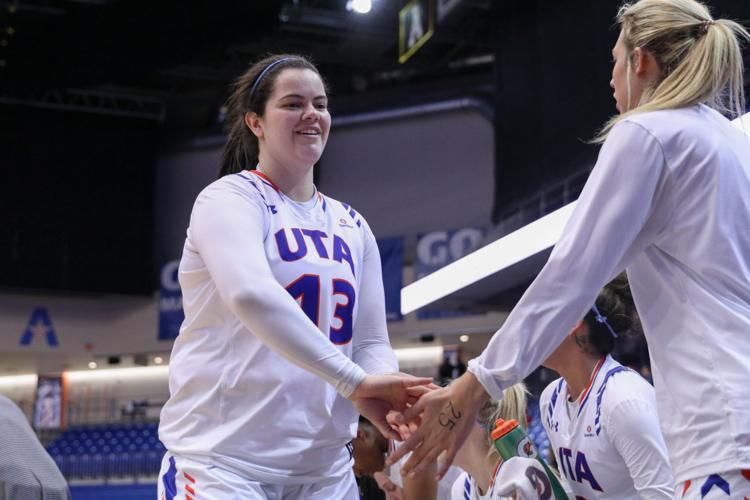 Gerlich said the diversity at UTA is a strong attribute that helps attract international players like Machado. McGowen said Machado being on the team adds a new element of diversity to the team which helps the players.
"A lot of our teammates haven't played with anyone from around the globe," McGowen said. "It gives us a little taste of what Brazil is like."
One challenge Machado has faced is adapting to the physical style of play seen in the U.S. Machado's role on the team is being a versatile forward that can come off the bench and cause problems on offense, Gerlich said.
Alyssa Gonzalez, graduate student, cheerleader and Machado's best friend, attends every home game with the UTA Cheer Team. She knows Machado's dynamic personality.
"In the game, she seems like such a tough person, but in reality, she's not," Gonzalez said. "She's just a really soft person, like a gentle giant."
Gerlich said Machado's kind heart is loving and genuine. She admires Machado's strength and ambition to be living and growing so far from home.
"It really intrigues me just the amount of sacrifice that [international players] have to have or do to be able to come over here," she said. "It's an avenue that they're willing to use to get their education. I think that should just tell all of us Americans how valuable that degree is to them."
Machado has lots of reminders of her home: A Brazilian flag that hangs on her wall, the food she cooks on a daily basis and a tattoo on her left leg. The ink reads, "Never forget who you are," as a simple reminder of her journey.
"I came from a poor neighborhood and a single mom," Machado said. "I can never forget how hard it was to get where I am now."
@_julio_vega