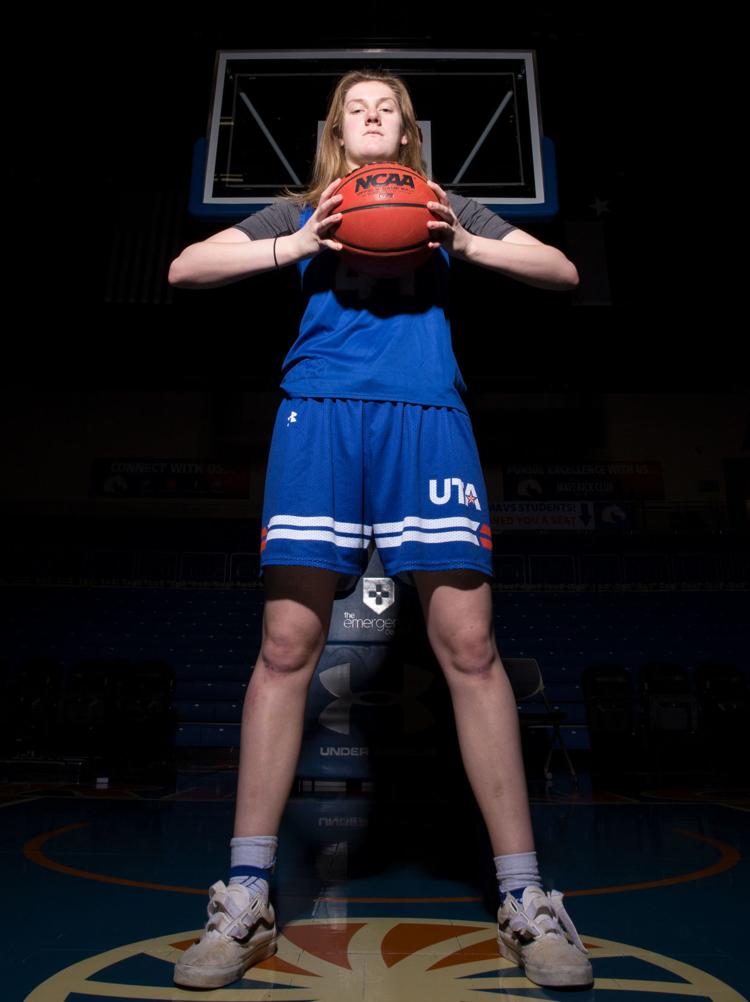 An imposing 6-foot-1-inch guard, freshman Katie Ferrell has established her role as an important piece of the women's basketball team this season.
When she steps out onto the court before home games, the announcer shouts:
"The 6-1 freshman from Plano! No. 41! Katie, 'BIG KAAAT' Ferrell!"
The nickname "Big Kat" originated in her childhood and is a nod to her aggressive and competitive style of play, Ferrell said.
She embraces the nickname and makes her presence known on the court as both a competitor and distributor.
"I just try to do whatever I can to put my team in a place to win," she said. "Whether it's get rebounds or chase down loose balls or find the open person, I always try to find a way to help our team succeed and win."
Head coach Krista Gerlich, said Ferrell is a well-rounded player with a high basketball IQ who brings the best out of her teammates. She said Ferrell's natural confidence and competitive mindset make her a player who won't back down from a big game.
"She certainly doesn't play like a freshman, that's for sure," Gerlich said. "But I just think her passing ability, more than anything, has probably elevated our level of play the most."
Ferrell's love for basketball runs deep into her childhood. Growing up, she played Amateur Athletic Union basketball with her older brother, John.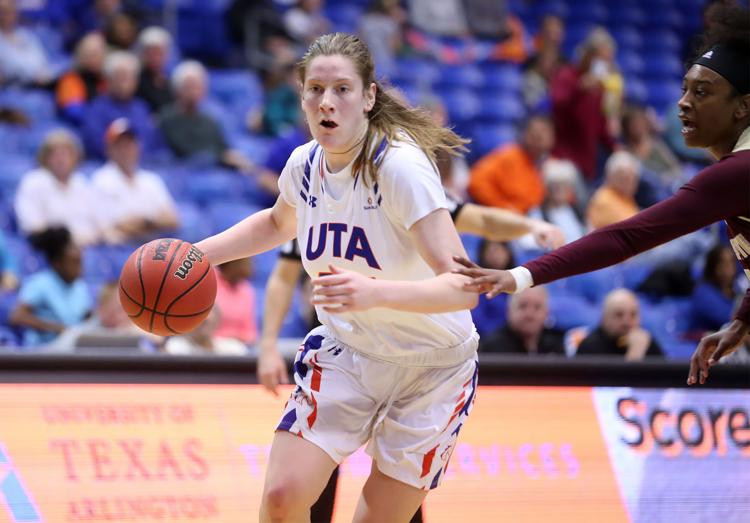 That childhood playing experience gave her a head start when she was old enough to play on her own.
The AAU exposure prepared Ferrell for her role in helping the Plano High School Wildcats secure a state title her senior year.
Gerlich said Ferrell had been on her radar for several years before joining. They first crossed paths in the AAU circuit. Gerlich, who was coaching her own daughter's team at the time, faced off against Ferrell on multiple occasions.
Now at UTA, the Plano native is strong and versatile enough to play anywhere on the court, Gerlich said.
Ferrell started every game this season after coming off the bench in the first two. Deployed as a center, she's led the team in assists, rebounds, steals and blocked shots.
Senior guard Cierra Johnson said Ferrell is aggressive on the court and is willing to go to war for the team.
Her father, Bentley Ferrell, said his daughter is a tough player and is very protective of her teammates. Once she's in a circle of friends, she's willing to do anything for those she cares about, he said.
Ferrell demonstrated her protective nature in a game against Coastal Carolina University on Jan. 12. She was ejected after taking part in a scuffle following a foul on one of her teammates.
She said she simply likes to have fun playing with the team and has a good relationship with her teammates and the coaching staff.
Gerlich said Ferrell is a fun and energetic teammate who marches to the beat of her own drum. She cracks jokes with the team during practices and before games and will taunt other school bands at away games.
Johnson said Ferrell has a funny personality, and she is true to herself everywhere.
"Some people, they have their basketball image," Johnson said. "But she's the same on and off [the court], just funny, brings energy. She's the life of the party."
@_julio_vega