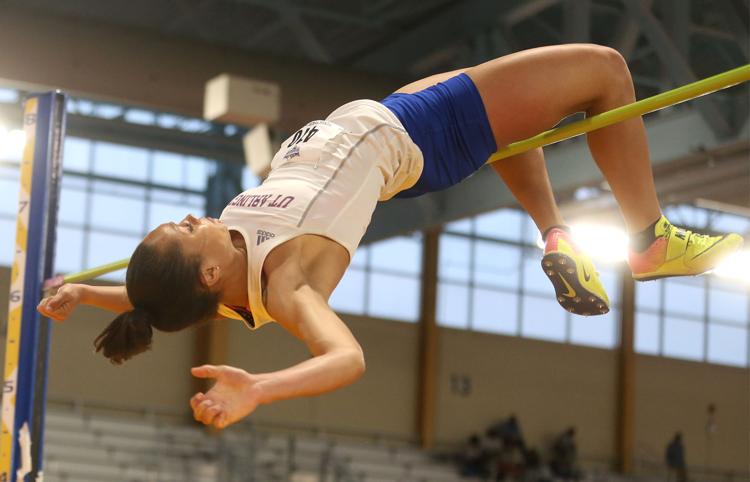 Senior jumper Alexus Henry wrapped up her collegiate indoor career on Saturday by recording her second straight top-10 finish in the high jump at the NCAA Indoor Track and Field Championships.
Henry finished in 10th place in 2018 and won gold in the event at the 2019 Sun Belt Indoor Championships in February.
She finished in a tie for ninth place on Saturday, clearing her first two bars at 5-7 1/4 and 5-9 1/4 before failing to clear the bar at 5-11 1/4. Texas Tech senior jumper Zarriea Willis won the national title by clearing the bar at 6-1 1/2.
Henry will be named as a second-team All-American for the second straight year as well. The Bridge City, Texas, native was also named as a first-team All-American at the end of the 2018 outdoor season.
She and the rest of the Mavericks track and field teams will open the 2019 outdoor season on March 15-16 at the TCU Invitational in Fort Worth. Henry won the outdoor high jump national title last year and will look to defend it as the outdoor season starts up.
@coylio33