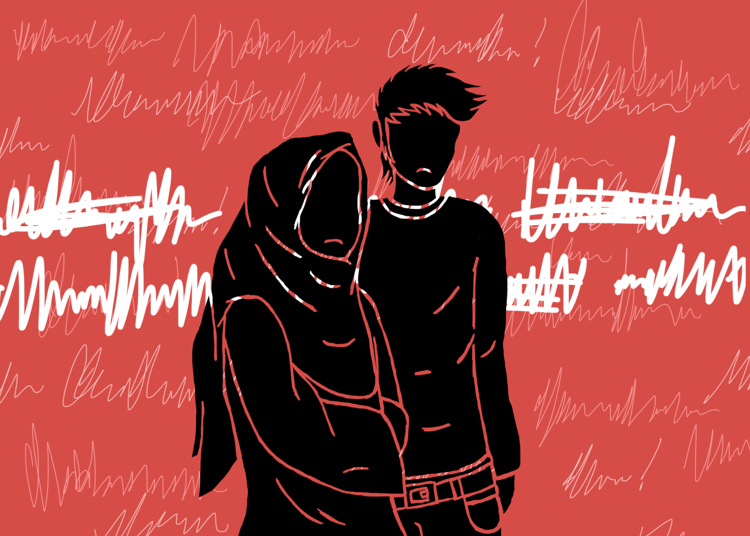 Last month, the Arlington Police Department announced a new policy altering how the department addresses hate and bias-related incidents in the city.
The move comes after property in East Arlington was vandalized with racially insensitive sentiments.
"We will now document and track and investigate, to the fullest extent that we can, hate incidents," said Police Chief Will Johnson in a press conference on Sept. 12.
Hate incidents, Johnson said, are instances where a message of hate doesn't equal a crime but has malicious intent.
This change is significant because it allows police to track hate incidents and prevent them from escalating — even when they aren't charged as a criminal offense. It will also allow the department to partner with civil rights organizations and curb behavior proactively before a crime occurs.
This is a progressive move on the part of the department, and community members should also do their part to reduce hate or bias-related incidents.
From insensitive rhetoric in private conversations to acts of hate witnessed in the city, students and residents should speak out against this behavior and report it when necessary.
With the policy, Arlington Police announced ways to increase community-law enforcement collaboration, training, data collection, policies and ways to identify the role of prosecutors in these incidents.
The department is doing the right thing in addressing how hate is being treated not just in the city of Arlington, but nationwide. As citizens of Arlington or students of UTA, we should follow suit and help address hate when it happens, either in person or with a call to 911.
According to the Federal Bureau of Investigation, hate crimes increased by 17% in 2017. Many hate crimes in the last decade have attacked marginalized communities such as the LGBTQ, Jewish, Mexican and African American communities. To ignore these events would be foolish. Fortunately, the police department has taken the initiative to approach these crimes head on.
Even small hate incidents hold weight, and they can breed systematic prejudices that lead to larger hate crimes down the line.
The Arlington Police Department's community outreach includes creating a hate crimes task force, incorporating conversations about hate rhetoric in local meetings and co-hosting outreach events that would give citizens an opportunity to address concerns they may have. We'd be better off accepting the invitation to get more involved in our city.
It is our collective responsibility to make our community and city safe. This includes our own campus. Hate instances are statistically likely to happen again. The least we could do is follow the model of a police department that is highlighting a growing concern in America today.
opinion-editor.shorthorn@uta.edu
The Shorthorn Editorial Board is made up of opinion editor Jacob Reyes; Editor-in-Chief Reese Oxner; associate news editor Rocio Hernandez; engagement editor Edward Medeles; Amanda Padilla, life and entertainment editor; and copy editor Andrew Walter.