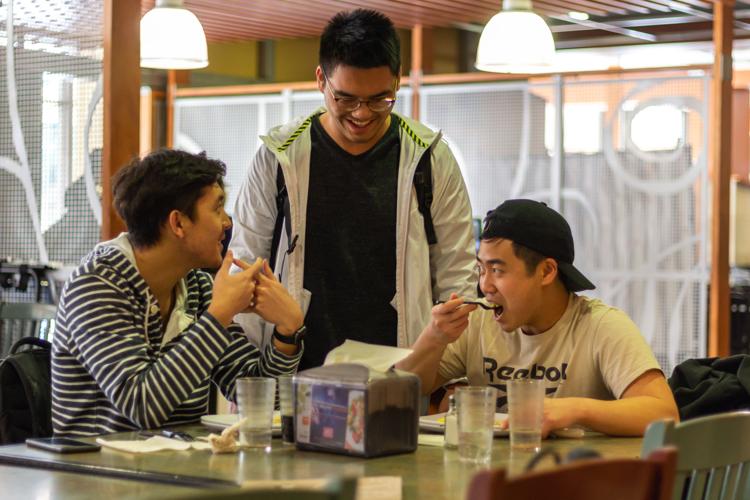 Affordable and healthy food options can be difficult to find on campus, making food security hard to obtain.
The current services provided are not just unhealthy but often reach the double digits in cost, which damages students' wallets.
Although the Market provides a limited supply of healthy food options, they are not enough for students who reside on campus and are looking to buy fresh ingredients. Instead, the store largely relies on prepackaged meals and drinks. The University Center Plaza's offerings of fast food restaurants such as Chick-fil-A and Moe's Southwest Grill can hurt a student's budget and diet if consumed daily.
Connection Cafe provides a broader menu that includes a salad bar and a variety of dishes. The cafe can provide healthy options and a variety for students with a meal plan, but for those without a dining plan, the cafe could be cost-prohibitive, especially on a daily basis. This is unfortunately another restriction in food accessibility.
The College Park District, which offers healthier options such as Panera Bread, can also put stress on one's finances and is not necessarily convenient considering these establishments are not centrally located on campus.
This strain on food accessibility hits students' wallets, stomachs and ultimately, their academics. The Bethel College School of Nursing found that students tend to make unhealthy dietary choices when transitioning to college. If unable to obtain a healthy diet, drops in academic and physical stability can result.
This is not to say there are no options. The university provides public transit to and from local grocery vendors for those who live on campus. The Tri-C provides food bi-weekly at their pantry for those who are financially limited.
But when it comes to food security, consistency is key. In the past, UTA has offered pop-up food markets that provided fresh produce on campus. Expanding that to a regular event can help nourish students both mentally and physically.
The university could also expand current campus stores or offer a permanent place for students to buy healthy ingredients at a lower cost. These solutions, though complex, could help reduce the problem of food insecurity.
For now, unfortunately, the options available are simply not sufficient. Inexpensive and healthy diet options are scarce for students who work on a busy schedule on and off campus.
By contacting university administration, whether through email or Pizza with the President, students should make the case for cheaper and healthier options ­known — both in the form of the restaurants present and the availability of fresh ingredients.
This university aims to ensure health and wellness for their students. Yet if it does not provide healthy alternatives, then we as a collective are all falling short of maintaining a well-balanced campus.
The Shorthorn Editorial Board is made up of opinion editor Jacob Reyes; Editor-in-Chief Reese Oxner; associate news editor Amanda Padilla; Carmina Tiscareño, life and entertainment editor; social media editor Narda Pérez; Shay Cohen, copy editor and multimedia journalist; and Zaria Turner, life and entertainment reporter.