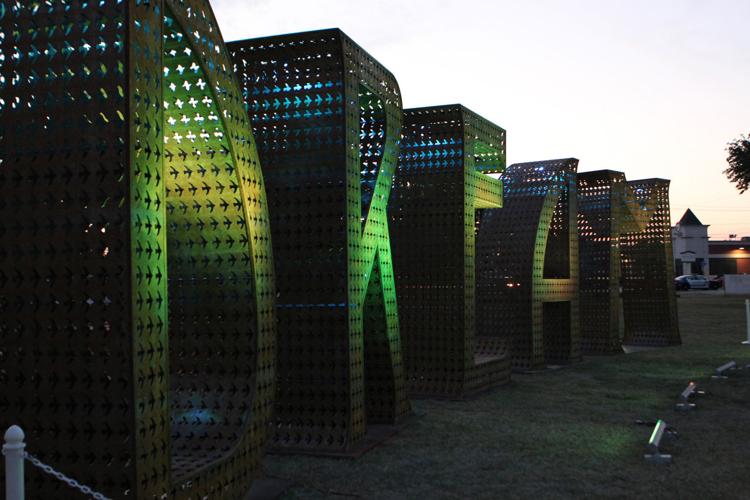 With Abram Street under construction and Urban Union growing by the day, people can't help but imagine what downtown Arlington will look like in a few years.
City officials and downtown developers continuously remind residents of the growth that is happening right before their eyes, while media headlines bring attention to downtown Arlington's unique blend of art, music and culture.
Yet when UTA students think about entertainment, dining and retail, downtown Arlington is often not what comes to mind.
UTA and downtown, both located in the heart of Arlington, should embrace a shared identity and make downtown's prosperity a community effort, while using its resources to further the growth of the area.
However, it seems that students will rarely, if ever, walk across the campus into downtown's entertainment venues or businesses and explore what there is to offer.
With the Levitt Pavilion hosting free concerts, the Arlington Museum of Art featuring renowned artists and Lone Star Axe Throwing coming soon to the area, who wouldn't be excited to take a stroll downtown and save those extra gas dollars by staying close to campus?
Places like Deep Ellum in Dallas or Sundance Square in Fort Worth may seem more appealing to many students, but without our support, downtown Arlington will not reach its full potential.
UTA and downtown Arlington have come a long way as far as growth and collaboration.
Projects such as electric scooters on campus, Drive.ai or the Via rideshare service would not be possible or as successful without the collaboration.
There have been significant strides in open communication and collaboration.
By establishing Mavericks of Downtown (also known as "the Mod Squad"), a student-action committee that represents the student voices of UTA in downtown development, we are moving forward to a strong relationship between students and the city.
Students on campus also actively research and study downtown and its resources while believing in its potential. It's rare for a university to be so close to its city's downtown and not feel part of it.
Whether the problem is a lack of accessibility or communication, UTA, city officials and developers need to adopt a shared identity and agree on a common goal for what they want out of downtown.