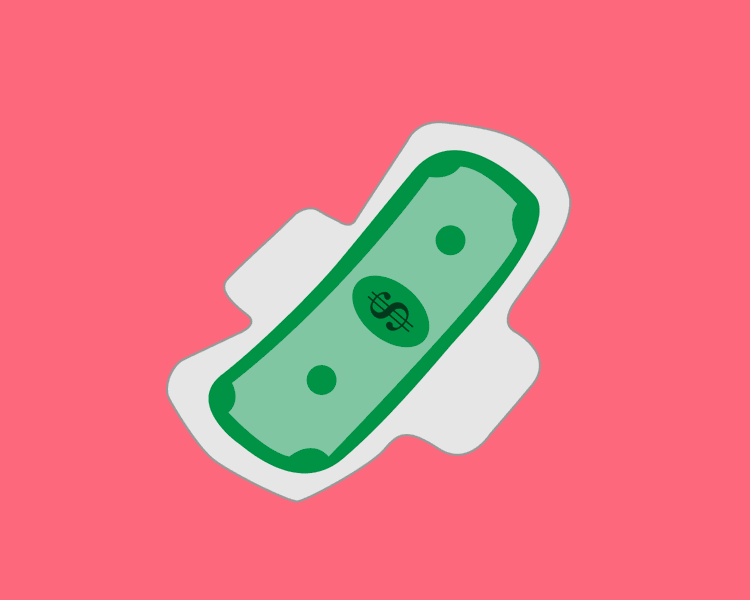 When it comes to basic necessities, cost should not be an issue. This includes feminine hygiene products such as tampons, cups and pads.
Food, water and medication are exempted from sales tax and for good reason. These products are a necessity to properly maintain a standard way of living.
Another necessity for almost 50 percent of Texas' population are tampons, cups, pads and other hygienic products for women who experience monthly menstruation. Unfortunately, our state falls short at realizing that a natural, monthly experience is a necessity and therefore should be tax-exempt.
Bandages and gauzes — often used to prevent the flow of blood exiting the human body — are already exempted from taxation. Ironically, items that serve the same purpose for women still come at a taxed cost.
This is an apparent issue of gender inequality. A person who endures a monthly menstrual cycle should not have to budget when it comes to getting the care they need.
As of November 2018, a total of ten states and the District of Columbia have eliminated the tax on tampons and other feminine hygiene products. Texas is not one of those states, despite failed legislative efforts to change that in 2017.
This session, Rep. Donna Howard filed HB 311 on March 18. The bill would eliminate the sales tax for certain feminine hygienic products.
The state comptroller's office stated to The Texas Tribune back in 2017 that an estimated revenue loss of $20.4 million would occur if a tax exemption were to go in effect.
But we already exempt items deemed as necessities. Feminine hygiene products should be placed in this category.
We should then take a hard look at ourselves and deem what is more important: revenue loss or the hygienic safety of the millions of Americans who face a monthly menstruation cycle.
This is an opportunity for the public to voice its concerns and to call on state representatives to support this legislative proposal. This is more important than a revenue loss — it is about right and wrong.
The answer is clear. If we can look past the dollar signs and focus on the necessity of over half of our population, our state can morally do the right thing.
@UTAShorthorn
opinion-editor.shorthorn@uta.edu
The Shorthorn Editorial Board is made up of opinion editor Jacob Reyes; Editor-in-Chief Reese Oxner; associate news editor Amanda Padilla; Carmina Tiscareño, life and entertainment editor; social media editor Narda Pérez; Shay Cohen, copy editor and multimedia journalist; and Zaria Turner, life and entertainment reporter.