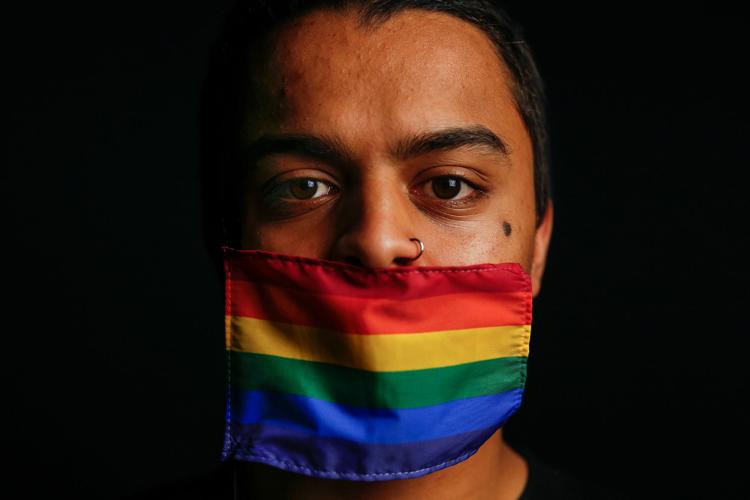 Sometimes the loudest action students can take is not to say anything at all.
April 12 is the Gay, Lesbian & Straight Education Network's Day of Silence. The youth-led day advocates for the end of bullying against young members of the LGBTQ community.
Participants show solidarity by pledging a vow of silence. The quiet act symbolizes the silencing LGBTQ students may experience at school.
This initiative shines a light on a still prevalent issue in society today. Although the day is geared toward students from kindergarten to 12th grade, anyone can participate.
There is a bullying problem in our education system, and it needs to be stopped.
Bullying can damage a student struggling to come to terms with their identity.
A 2017 study by the Centers for Disease Control found that 7.4% of students attempted suicide within the last year. Of those students, 23% identified as lesbian, gay or bisexual.
Last year, just days after coming out as gay to his classmates at school, nine-year-old Jamel Myles took his own life.
"My child died because of bullying," his mother, Leia Pierce, told The Denver Post. "He didn't deserve this."
The tragic event is just one of the many reasons students are choosing to stand up and remain silent on April 12.
It may seem strange, ineffective or simply weird to stay silent for a day. However, that silence is a symbolic representation of the young voices who feel isolated and harassed.
Allies of students who have been bullied have the power to influence and break social norms by simply extending a hand. Empathy is a powerful tool in connecting with members of the LGBTQ community.
National Day of Silence is only the beginning. The hushed sounds of one day can raise awareness for others to speak out every day after. A simple act could save a life.
The Shorthorn Editorial Board is made up of opinion editor Jacob Reyes; Editor-in-Chief Reese Oxner; associate news editor Amanda Padilla; Carmina Tiscareño, life and entertainment editor; social media editor Narda Pérez; Shay Cohen, copy editor and multimedia journalist; Zaria Turner, life and entertainment reporter; and sports reporter R.J. Coyle.
Turner was not present for this editorial decision.