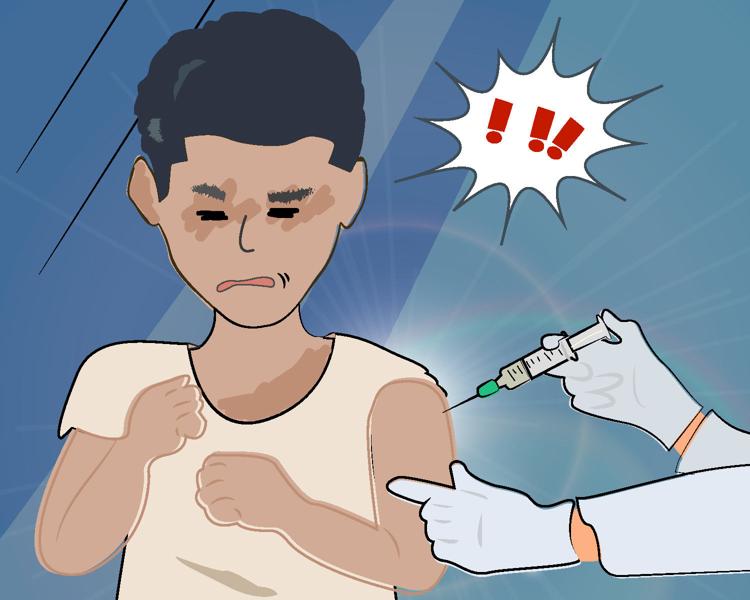 When it comes to our well-being and, more importantly, our children's health, inquiring facts and information is essential.
As of Monday, there have been 35 confirmed cases of measles reported in the Clark County area of Washington state.
Of the confirmed cases, 31 of the patients were unvaccinated. Four remain unconfirmed.
Stemming from an anti-vaccination "hot spot" on the East Coast, this outbreak could have easily been prevented. These cases have a simple, statistically effective solution: vaccination.
But misinformation and philosophical beliefs have halted progress and the saving of lives.
Millions of Americans and more so, parents, are opting out of this treatment based on misconceptions or willful ignorance.
Since the 1990s, the confidence in vaccine effectiveness is shrinking.
According to the National Center for Biotechnology Information, philosophical beliefs and safety concerns are among some of the reasons why many are opting out of vaccines.
Those concerns can easily be addressed if we all take the time to look up the facts.
According to the Centers for Disease Control and Prevention, vaccinations are 93 percent effective at stopping measles.
The flu vaccine's effectiveness from a recent CDC study ranges from 40 to 60 percent.
Although that may seem like a small number in comparison, the risk of obtaining the disease drops drastically.
Unfortunately, these proven studies don't help decrease the number of unvaccinated Americans.
The number of unvaccinated children below the age of two has quadrupled since 2001. Hence one of the many reasons why the term "vaccine hesitancy" was created.
We live in a time where information is in the palm of our hands. Educating ourselves when it comes to the effectiveness of vaccines is important, as it should be.
The rejection of facts above philosophical beliefs or willful ignorance is becoming too common. Thus, the rejection of vaccinations can be deadly.
Take the time to look up the facts. It may just save your life.
The Shorthorn Editorial Board is made up of opinion editor Jacob Reyes; Editor-in-Chief Reese Oxner; associate news editor Amanda Padilla; Carmina Tiscareño, life and entertainment editor; social media editor Narda Pérez; Shay Cohen, copy editor and multimedia journalist; and Zaria Turner, life and entertainment reporter.