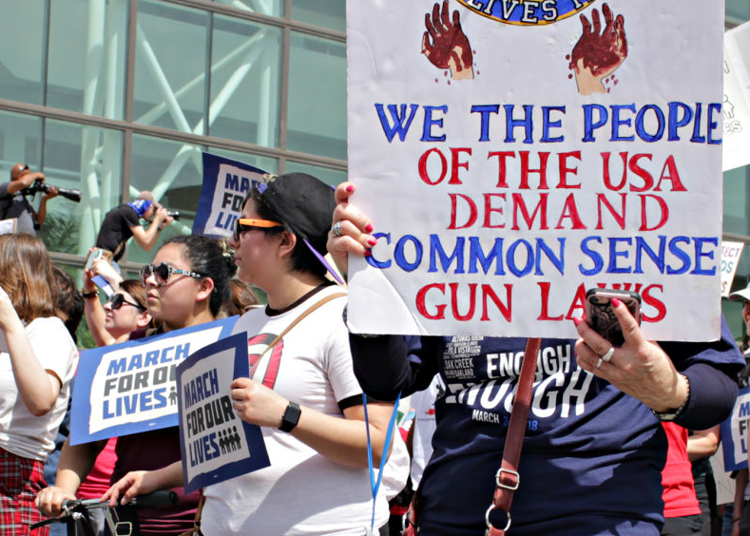 Last year, it was Santa Fe, Texas. Most recently, it was El Paso and Odessa. Three cities in our own state mourn losses caused by gun violence.
This uptick in domestic terrorism is a growing trend that our government — at the state level, in particular — cannot and should not ignore.
Though legislation has recently passed addressing the crisis of gun violence in Texas, it does not do enough to stymie tragedy before it happens. Texans must call upon their legislators and Gov. Greg Abbott to act in a special session of congress.
As of Sept. 1, eight new laws addressing gun rights and ownership have gone into effect. The laws seek to enhance the rights of law-abiding gun owners, and though we believe strongly in the right to bear arms, these conditions should remain well-regulated in accordance with the Second Amendment.
As it stands now, that isn't the case. The proof lies in El Paso and Odessa, where shooters obtained their weapons online or without a background check.
State congressional Democrats have urged the governor to call for a session that would discuss closing background check loopholes and the banning of high-capacity magazine sales. In response to the mass shootings in El Paso and Odessa, Gov. Abbott endorsed the idea of voluntary background checks and accelerated death sentences for mass shooters.
Now, we would be naive to assume a special session of congress would entirely fix the growing, multi-dimensional crisis America faces today. Uniting congress during a difficult period in state politics may be the assurance of good intentions we need.
Passing sensible gun violence reform, whatever that may look like, will send a message that the gun debate can transcend party lines.
Inaction equals indifference. Texans need change and congress must act.
Reducing gun violence should go beyond political ideology. We'd be more united because of it.
The Shorthorn Editorial Board is made up of opinion editor Jacob Reyes; Editor-in-Chief Reese Oxner; associate news editor Rocio Hernandez; Amanda Padilla, life and entertainment editor; engagement editor Edward Medeles; news reporter Elizabeth Jones and copy editor Andrew Walter.
Oxner and Medeles were not present for this editorial meeting. Managing editor Arianna Vedia and sports editor Chris Amaya filled in