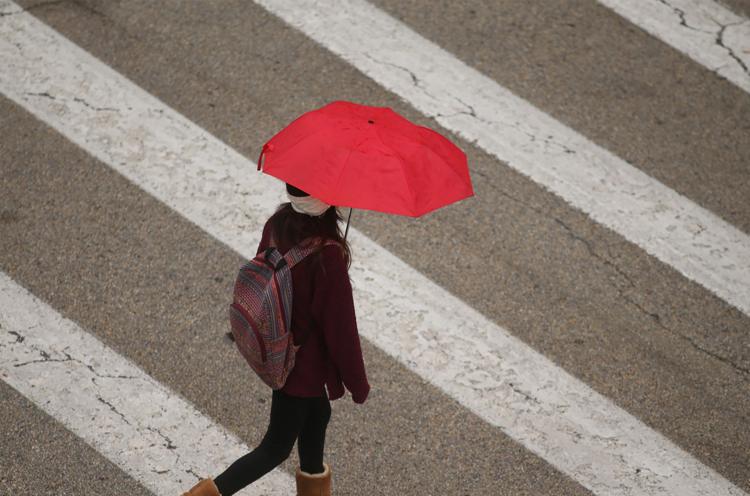 Make sure your speedometers are in working condition, Mavs — speed limits through campus might be on the decline.
President Vistasp Karbhari confirmed at an Oct. 3 Pizza with the President that the university is working with the Texas Department of Transportation and the city of Arlington to reduce the speed limit from 35 to 30 mph on the stretch of Cooper Street that runs from Division Street to Park Row Drive.
The hope is that dropping speed limits might boost pedestrian safety on and near campus, and that's a fair estimate to make.
But while the proposal is a steer in the right direction, there is more that can be done to meet this goal.
In 2016, the death of student Eneyda Sorto at the intersection of Cooper and Abram streets prompted demonstrations from protesters calling for something to be done about pedestrian safety in the area.
According to ProPublica, the average person faces a 20 percent chance of death when hit by a vehicle moving 30 mph, the city's proposed new speed limit for the area.
Now that doesn't mean the proposal should drop any lower. Traffic on Cooper is pretty bad as is.
But changes to the intersection itself could prove beneficial to the safety of drivers and pedestrians alike.
Karbhari has expressed interest in continuing development of new and improved crosswalks on campus , and the four-way intersection of Cooper Street and UTA Boulevard, arguably the most heavily trafficked on-campus point of crossing on Cooper, is the most obvious choice for a new crosswalk concept.
A "pedestrian scramble," for instance, in which all motor traffic is stopped temporarily to allow pedestrians to cross in any direction they choose, is one option that could improve safety.
The design dropped the average number of pedestrian fatalities from 13 to just one when it was implemented at an intersection in Los Angeles in 2016.
Students should know when they cross the street that they can do so safely.
Considering the safety of intersections alongside new speeding regulations has the potential not only to save lives in the long run, but also to put anxious minds at ease in the process.
The Shorthorn Editorial Board is made up of Opinion Editor Shay Cohen, Editor-in-Chief Narda Perez, News Editor Samantha Douty, Life and Entertainment Editor Maxwell Hilliard, Copy Desk Chief Caitlin Sherrill, Sports Reporter Dallas Johnson and News Reporter Jacob Reyes.
Sherrill was not present for this editorial meeting and Social Media Editor Christian Burno filled in.