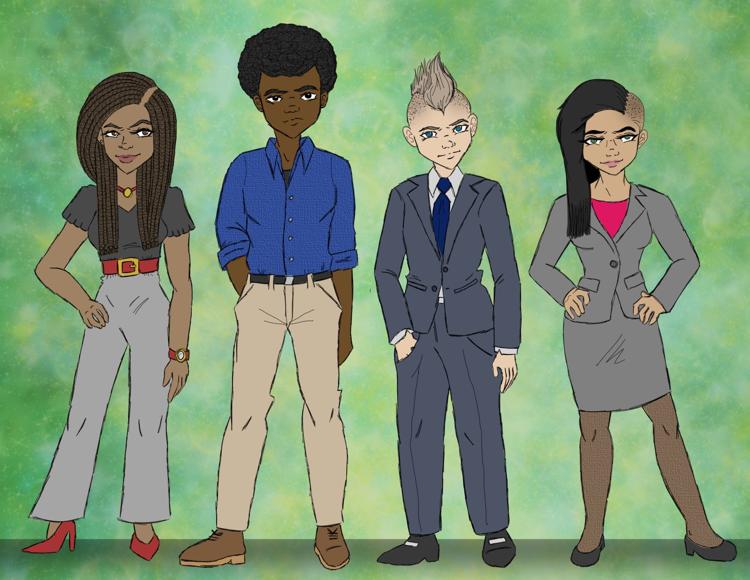 When young Americans apply for their first job this summer, appearance should not be a determining factor in work capability.
Employers are adapting to the changing demographics of what a young person looks like. People of different races, backgrounds, religions and cultures often don't adhere to the traditional standard of what it looks like to be professional.
Six Flags Over Texas on the other hand, does not practice these guidelines.
Last month, two African-American teens, Brandon Kobe Pierce and Karis Washington, were rejected by the Arlington amusement park after applying for a job. The reason: Their hair did not meet the standards of the park. The teens were told that if they were to be hired, their braided hairstyles would have to go.
A person's physical appearance, much less their hair, does not determine their work ethic or capability to grow.
To the African-American community, the significance of black hair is not just an element of personal preference, it's part of their cultural identity. To deny that expression would reject their truth and freedom to display their roots.
Applying for a job is a responsible first step in becoming a contributing member of society. For a business to question a potential employee's worth by their appearance alone is regressive. Their backward policy reveals their backward way of thinking.
No one should adhere to Six Flags' backward policy on what is professional and what is not.
For now, their approach in what they deem as professional shows a systemic ignorance that has been an issue in the past.
Another example includes Destiny Tompkins, who in 2017 was told by her Banana Republic manager that she would not be scheduled for shifts unless she got rid of her "unkempt" and "urban" hair. The statement sparked outrage in the African-American community, and the manager was subsequently fired for their alleged actions.
I never had to get told that hair like mine was unwanted, growing up. There were signals eve…
The truth is, when it comes to employees folding clothes, passing out popcorn or operating roller coasters, we should care more about their expertise in the field rather than how they look. The same goes for those with tattoos, piercings and other hairstyles.
Six Flags' reluctance to hire these two young men should give the public pause on why a company that markets fun and excitement also looks to restrict their own employee's individuality.
The theme park now has an opportunity to reverse their decision by joining the 21st century and offering these teens their own chance to prove themselves. Hair and all.
opinion-editor.shorthorn@uta.edu
The Shorthorn Editorial Board is made up of opinion editor Jacob Reyes; Editor-in-Chief Reese Oxner; associate news editor Amanda Padilla; Carmina Tiscareño, life and entertainment editor; social media editor Narda Pérez; Shay Cohen, copy editor and multimedia journalist; Zaria Turner, life and entertainment reporter; and sports reporter R.J. Coyle.