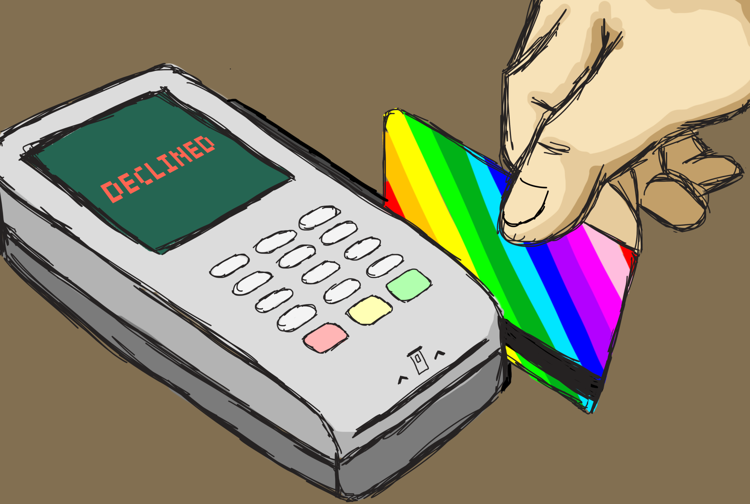 Religious freedom is one of our nation's most sacred principles.
Yet when religious liberties look to discriminate, the freedom of Americans are at risk.
Senate Bill 17, which would give legal protections allowing occupational license holders or seekers to reject potential clients based on their religious beliefs, was approved by the Texas Senate on April 3.
Lt. Gov. Dan Patrick is a vocal proponent of the bill and has deemed it one of his top priorities this legislative session.
What sounds like a proposal intending to be protective of all Americans could be the contrary. When running a company or practice, all customers should be treated fairly. Religious philosophies and personal beliefs shouldn't interfere with business.
While SB 17 makes no mention of protections for members of the LGBTQ community, it grants protections that would give legal protection to those who wish to deny services in the name of faith.
Major companies such as Apple, Google and Facebook have announced their disapproval of numerous bills they believe would discriminate against the LGBTQ community, including SB 17.
In a letter to state lawmakers, the three companies stated, "We will continue to oppose any unnecessary, discriminatory, and divisive measures that would damage Texas' reputation and create problems for our employees and their families."
Discrimination based on religious beliefs has garnered media and public attention in the past. In Colorado, baker Jack Phillips declined to created a wedding cake for a gay couple. Eventually, the U.S. Supreme Court ruled in favor of Phillips, citing that the Colorado Civil Rights Commission did not employ religious neutrality in its decision.
The case sets a dangerous precedent for many state legislative efforts like SB 17.
Now, some would say LGBTQ Americans should find services elsewhere. Why bother licensed professionals who don't believe in the rights of their customers? Our money could easily be spent elsewhere.
SB 17 protections do not apply to lifesaving practitioners but would apply to lawyers, social workers and therapists.
Freedom of expression is a two-way street. The practice of religious freedom and the freedom to choose the person you love is a guaranteed right in America. One should not cancel the other out.
The road to equality has been long. Yet in recent years, the legal rights for LGBTQ Americans came to fruition with the passing of marriage equality, hospital visitation rights for same sex couples and employment protections.
According to a Gallup poll, public opinion has also shifted in recent years with 67% of Americans in support of same sex marriage. A Public Religion Institute analysis shows 66% of Texans support nondiscrimination laws that would protect the rights of LGBTQ Texans.
These advances took years of activistic and legislative efforts. They would be undermined with the implementation of this bill, a step back for the modern day LGBTQ rights movement.
The state of Texas should align its views with their views of the majority, both socially and legally, by not advancing this discriminatory proposal.
The Shorthorn Editorial Board is made up of opinion editor Jacob Reyes; Editor-in-Chief Reese Oxner; associate news editor Amanda Padilla; Carmina Tiscareño, life and entertainment editor; social media editor Narda Pérez; Shay Cohen, copy editor and multimedia journalist; Zaria Turner, life and entertainment reporter; and sports reporter R.J. Coyle.
Cohen and Turner were not present for this editorial decision. Sports reporter Julio Vega filled in.