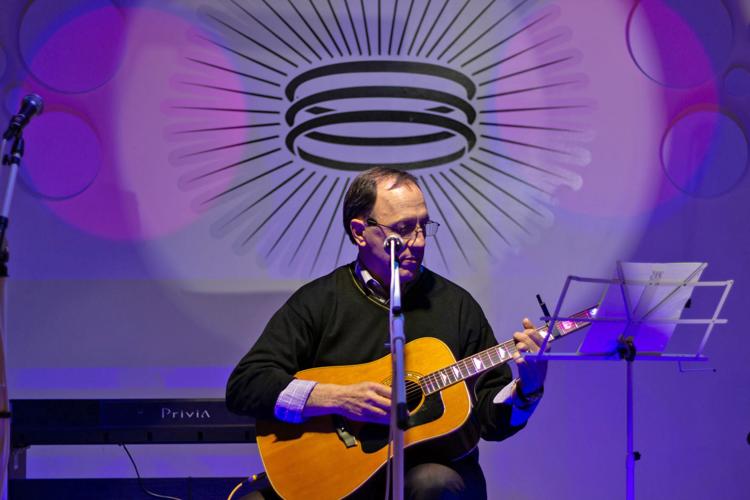 Students have plenty of opportunities to contribute to the performing arts on and off campus.
As the university and Arlington grow, so does the music scene.
Open mic nights and a fine arts program that showcases talent year-round are just a couple examples of the offerings presented to the student body.
As we enter the middle of the semester, we may often find ourselves overworked and under immense pressure from midterms, group projects, work and even home life.
The performing arts provide a much-needed escape. Fortunately for us, it is not hard to obtain this.
UTA's Theatre Arts Department will present Princess Mia next month as part of its MavPlays program. The department will also host Via Dance, a dance recital that showcases a variety of progressive dance performances.
For a school that often grumbles at the lack of culture at UTA, there are plenty of options available that allow students to cultivate a sense of community.
Outside of campus, The Football Team: A Creative Collective focuses on providing a creative outlet for the student body and the citizens of Arlington. In the past, the collective has hosted Treehouse, a concert series showcasing local bands.
We can all take something from The Football Team's playbook and invest in the local music scene on campus and around the city.
When we attend a performance, we assist not only the local scene but our own mental well-being.
According to the Peterson Family Foundation, music therapy can help lower stress and reduce heart rate and muscle tension.
So when we all gather around to enjoy a musical, a concert or a dance recital, we're not only supporting local artists. We're helping our bodies relax and recharge.
In doing so, we can help develop that sense of culture long missing on campus and across this ever-growing city.
The Shorthorn Editorial Board is made up of opinion editor Jacob Reyes; Editor-in-Chief Reese Oxner; associate news editor Amanda Padilla; Carmina Tiscareño, life and entertainment editor; social media editor Narda Pérez; Shay Cohen, copy editor and multimedia journalist; and Zaria Turner, life and entertainment reporter.