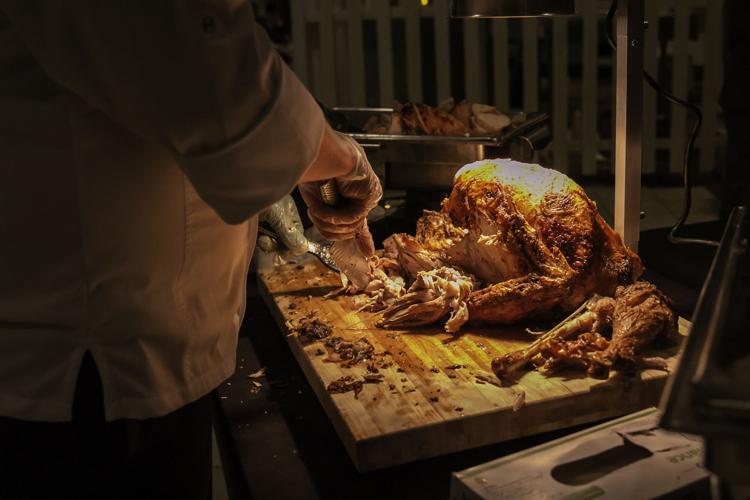 The food is arguably the best part of Thanksgiving.
It's ample and rich. Gluttonous, almost. But the value of holiday fare is not found in its ingredients — you can buy machine-sliced turkey in any grocery store deli section 365 days of the year.
What sets it apart is its unique intention: to bring people who care for each other back together again. To revel in the state of simply being with one another.
Many of us take this occasion for granted because it feels so often like a guarantee.
But for those without a home for the holidays, for those who find themselves with a family too estranged or too distant to return to, there is no such guarantee.
This year and every year that follows are opportunities to offer fellow students a place to belong through the holiday season, and these simple acts of generosity could mean the world to someone far from their own families.
It's a kindness our university president could certainly attest to. Vistasp Karbhari was an international student at the University of Delaware when a fellow student named Lisa asked him to share the holiday with her and her family at their home.
The pair hit it off, and the rest is history. They've been married since 1993.
"I would have been alone," Karbhari said at a 2016 Pizza with the President. "A young lady asked me if I would like to come home with her and spend Thanksgiving with her family... She picked me up, we had dinner, and she dropped me back and that's how it started."
Eating with others has notable psychological benefits, as well.
Research from the University of Oxford determined that social eaters feel better about themselves and carry a deeper sense of satisfaction and belonging within their communities.
Given that human beings are inherently social creatures, this research may not feel particularly shocking for the majority of us.
We're happier when we're with people. Gathering around a meal provides valuable time for social bonding and mental refreshment.
Recent numbers placed UTA's international student population at about 10.5 percent of total student enrollment, according to fall enrollment data.
That's a large amount of students living far away from their families.
So keep an eye out. If you notice a friend feeling lonely or homesick, offer them an inviting space to remedy that. We should be there for our fellow Mavericks.
Thanksgiving is a time to indulge, but its deeper purpose provides us a chance to connect with one another.
Come for the turkey, stay for the company. 
The Shorthorn Editorial Board is made up of Opinion Editor Shay Cohen, Editor-in-Chief Narda Perez, News Editor Samantha Douty, Life and Entertainment Editor Maxwell Hilliard, Copy Desk Chief Caitlin Sherrill, Sports Reporter Dallas Johnson and News Reporter Jacob Reyes.
Sherrill was not present for this editorial meeting.