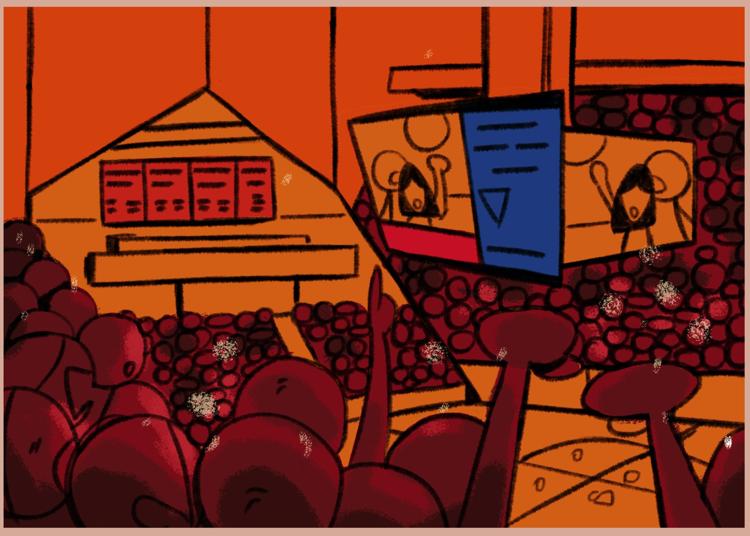 With Homecoming on the horizon, it's basketball season. And that means it's wheelchair basketball season, too.
While UTA sporting events aren't known for their high attendance, Homecoming is sure to bring more people to the College Park District when the men's and women's basketball teams open their seasons. But students shouldn't forget our own championship-winning, highly lauded wheelchair basketball teams: the Movin' Mavs and the Lady Movin' Mavs.
The two teams, with a combined 10 national titles, have attracted highly talented players from across the globe to make UTA their home. While you're making plans to attend this weekend's Homecoming games for the men's and women's basketball teams, don't overlook the Movin' Mavs teams.
The Lady Movin' Mavs will open their season on Thursday followed by the Movin' Mavs' opener on Friday. UTA is hosting the Jim Hayes Invitational Homecoming Tournament in the Maverick Activities Center and the Physical Education Building, bringing dozens of players from various collegiate teams to face off in the four-day tournament. Great Britain's national team traveled across the pond to compete in the tournament.
The Movin' Mavs began intercollegiate play in 1989, while the Lady Movin' Mavs formed about six years ago. The Movin' Mavs have won eight NWBA Intercollegiate Division national championships, and the Lady Movin' Mavs have won two, claiming their first in 2016.
When they aren't traveling the U.S., the teams play in either the Physical Education Building or the MAC, and their games are free to attend. In a previous Shorthorn article, Jason Nelms, Lady Movin' Mavs head coach, invited UTA students to attend and ask questions of the athletes playing. The teams have been producing gold medal Paralympians and national team-caliber players for years now, and some players have already qualified for the Tokyo 2020 Paralympics.
Don't miss the chance to see them in action.
The Shorthorn Editorial Board is made up of opinion editor Jacob Reyes; Editor-in-Chief Reese Oxner; associate news editor Rocio Hernandez; multimedia editor Anna Geyer; Amanda Padilla, life and entertainment editor; news reporter David Silva and copy editor Andrew Walter.
Walter was not present for this editorial decision and news reporter Spencer Brewer filled in.