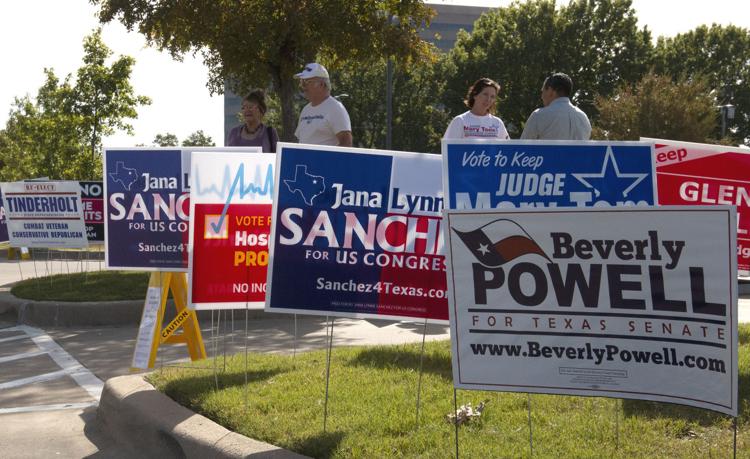 Young voters had a stellar turnout at this year's midterm elections.
Roughly 31 percent of America's eligible youth (between the ages of 18 to 29) showed up to vote, according to estimates from the Center for Information and Research on Civic Learning and Engagement.
That's up an astounding 10 percentage points from 2014's midterm elections, and the center estimates it's the largest showing from young voters in the past quarter-century.
Well done, everyone. Young people have demonstrated bite to support their bark on social media.
But civic engagement does not start and end with national elections. There are a multitude of issues here at home which deserve just as much attention, action and awareness as those on a larger scale.
So, let us not be just content with this year's turnout, but use that forward momentum to carry us into the fray of local politics, as well.
Educate yourself on the city's recent election to apply retroactive term limits to the mayor and city council members.
Keep yourself up to date with the city council's decision to move forward with its previously proposed short-term rental process.
There's a lot going on in Arlington, the majority of which impacts each of us more directly than we realize.
The future of your city relies heavily on its citizens' responsibility to stay informed.
So yes, these most recent midterms were a resounding success in terms of raw numbers.
But don't let that victory make you complacent. There's still plenty to be addressed here at home.
The Shorthorn Editorial Board is made up of Opinion Editor Shay Cohen, Editor-in-Chief Narda Perez, News Editor Samantha Douty, Life and Entertainment Editor Maxwell Hilliard, Copy Desk Chief Caitlin Sherrill, Sports Reporter Dallas Johnson and News Reporter Jacob Reyes.
Reyes was not present for this editorial meeting.