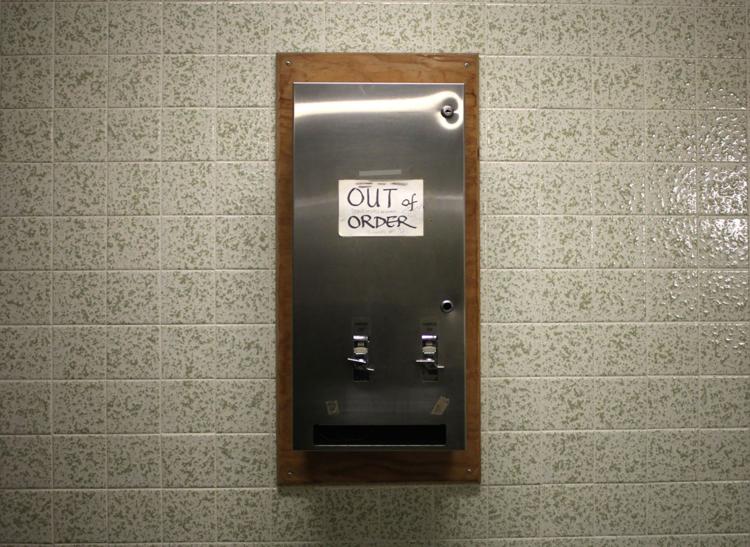 Cecilia Silva wanted something done about the accessibility of feminine hygiene products on campus. And so, as an acting College of Liberal Arts senator last semester, she did something.
Silva authored the resolution "I am Woman, Give me Options" in February. If passed, it would require that every women's restroom on campus be equipped with a hygiene product dispenser and be maintained regularly.
Frankly, the demand is long overdue.
Now speaker of the senate, Silva has to remain impartial about the resolution and see that it proceeds smoothly. But the fight continues with us.
Women account for more than 60 percent of the university's student population, according to preliminary enrollment data obtained by The Shorthorn, and female enrollment appears to be increasing.
What's more, female students have outnumbered male students for the past 18 years.
Provided these numbers, it seems preposterous that the needs of such a large portion of the university's population have remained unaddressed for so long.
In an interview earlier this month, Don Lange, auxiliary operations and logistics director, said UTA no longer supports product dispensers and that they are removed when restrooms are renovated.
This short-sighted attitude makes future initiatives to stock dispensers more daunting, as new dispensers must now be purchased and installed.
Donation-based programs, wherein students can take or leave pads and tampons at their leisure, have been successfully implemented elsewhere, like at Tarrant County College, but these solutions cannot happen at UTA because the administration has removed the means to do so.
At the end of the day, these products are essential for well over half of our population. Though they're available in on-campus stores, they're often expensive and inconveniently located.
Student Senate has made a bold step forward with this resolution, and it's a movement we all need to get behind. 
The Shorthorn Editorial Board is made up of Opinion Editor Shay Cohen, Editor-in-Chief Narda Perez, News Editor Samantha Douty, Life and Entertainment Editor Maxwell Hilliard, Copy Desk Chief Caitlin Sherrill, Sports Reporter Dallas Johnson and News Reporter Jacob Reyes.
Reyes was not present for this editorial meeting.