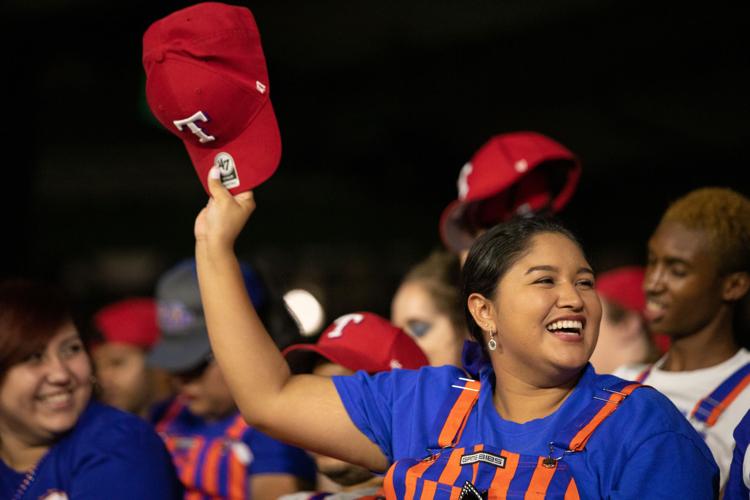 Physics senior Jennifer Bradford and civil engineering junior Tebessa Ketchersid weren't going to miss the last UTA Night at the Rangers at Globe Life Park on Thursday — especially since it marked their fourth year in a row attending.
At the final UTA Night event, the Texas Rangers (74-74) defeated the Tampa Bay Rays (87-61) six runs to four.
The Rangers having a UTA-themed night is a great way for the team to support local colleges, Bradford said.
Ketchersid and Bradford, who are roommates, said they have enjoyed previous UTA nights so much that in one instance they had a chemistry test the day after the Rangers game, but that didn't stop them.
"We brought our chemistry notes and studied at the game," she said. "It was so great."
It turned out to be a good night, Ketchersid said, even if it wasn't what her professor recommended.
"It was also one of those moments where you're like, 'That's a little weird, but let's do it,'" she said.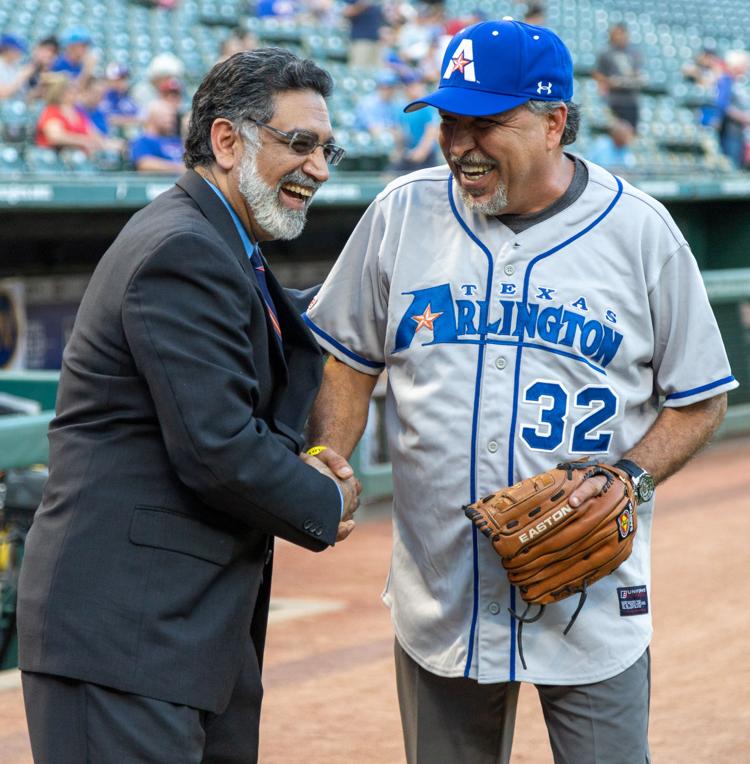 This year, knowing UTA alumnus Hunter Pence is on the team made it a special night even though he's out because of injury, the UTA baseball jersey-wearing Bradford said. 
"It would have been so cool for him to play on UTA Night," she said.
UTA alumnus Bryce George had never been to a Rangers UTA Night before, so he decided to come out to the game.
George said being in an atmosphere that supports a team no matter if they win or lose is great, especially with the season the team is having.
"You kinda don't have a choice," he said.
Although she is ready for the move to Globe Life Field, Bradford said the current ballpark is full of great memories.
It's bittersweet, but it's time for a new stadium, she said.
Ketchersid said she doesn't know what Globe Life Park will be used for once the Rangers leave, but she just hopes the ballpark stays busy.
"I love this place," she said.
@bjgarcia27