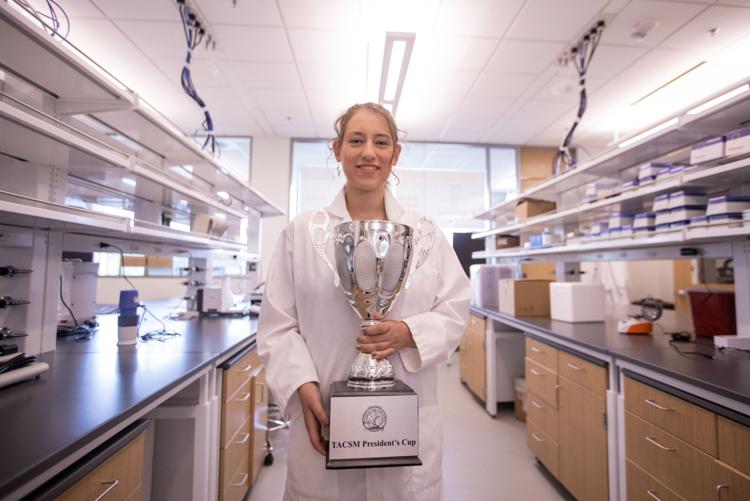 Exercise science senior Sara Peper became the first undergraduate to win the American College of Sports Medicine's President's Cup award on May 30.
Eleven regional winners showcased poster presentations based on their research in the national competition.
Peper said her presentation focused on enhancing tissue regeneration to restore function at the site of a severe injury.
Associate professor Venu Varanasi's lab found certain concentrations of silicon enhanced muscle cell regeneration, Peper said.
"These results aid in determining if silicon-containing biomaterials have the potential to allow for healing of both bone and muscle together," she said.
Peper has worked with Varanasi for a year studying the effects of biomaterials and tissue regeneration. She will continue working in Varanasi's lab this fall as she begins her graduate studies in biomedical engineering.
Varanasi said his lab creates implant materials for major bone areas prone to traumatic injuries.
To integrate the metal implants to the bone faster, they use one of two methods, either putting a coating on the surface or using a biopolymer composite material. The composite degrades and is eventually replaced by natural bone. The coating helps to create a strong bond between the implant and bone.
"Bone and muscle work together when they heal, and so [Peper] was working on the muscle side of things," Varanasi said.
Peper said the medical field has always been interesting to her, especially wound healing, nerve damage, regenerating damaged nerves and regaining functionality to injuries.
When studying with friends, Peper said they would reach a point where the research would stop, leaving their questions unanswered. She said she's interested in discovering those answers.
"I'm just a big fan of knowing what comes after science stops," Peper said.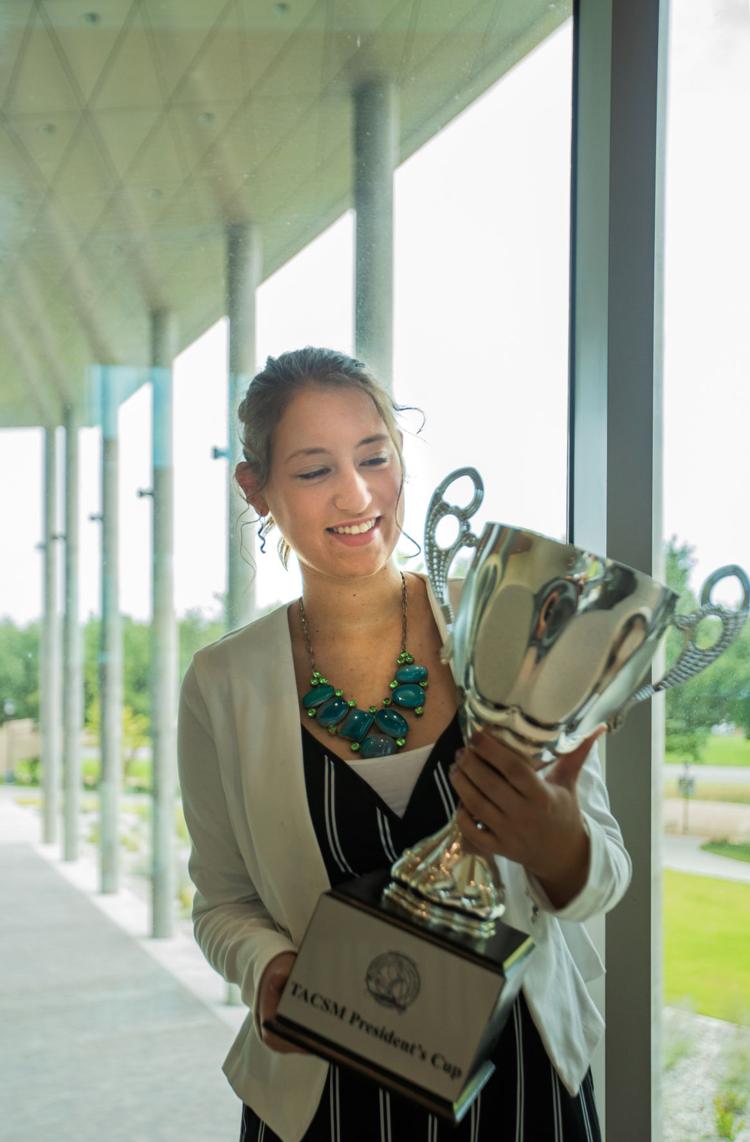 Graduate student Neelam Ahuja has worked with Peper in Varanasi's lab for a year and remembers teaching her basic lab techniques.
"Sara is a bright student and knows how to relate the theory to the practical world," Ahuja said in an email.
Varanasi said Peper's deep understanding of her research topic helps with a methodical approach to presenting.
"She's impressed judges who are at a high level of aptitude in the area," Varanasi said. "And she's impressed undergraduate students because she can explain it to them in very simple terms."
Peper interned this summer with Texas Health Harris Methodist in Bedford in its cardiac rehabilitation program.
After getting her Master's degree, Peper hopes to pursue a degree in medicine, wanting to ultimately practice surgery.
"It has been an incredible journey so far," Peper said.
@megancardona_