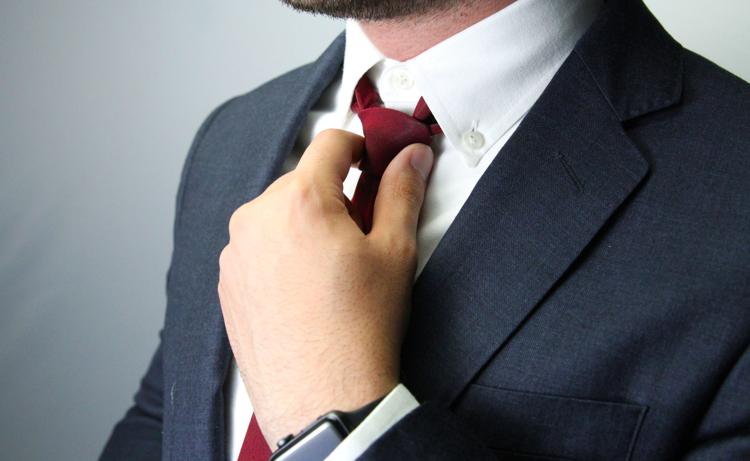 Students can purchase suits and other professional clothing items with exclusive discounts Sunday through a Lockheed Martin Career Development Center partnership.
The first UTA JCPenney Suit-Up Event is being held from 6:30 to 9 p.m. Sunday at the Parks mall location. The store will be open for UTA students exclusively. Shuttles from College Park Center and the Maverick Activities Center will bring students to the event.
JCPenney runs these suit up events in partnerships with universities all around the world, assistant store manager Shane Hundley said.
UTA students are offered a 40 percent discount on the day of the event, which is double the typical discount offered to the public, he said. To receive the discount, students will need to present their MavExpress ID card. 
Door prizes, free food and free consultations will also be available.
The career center also opened applications for the Wells Fargo Professional Attire Assistance Fund application, a limited first come ,first served award to assist students with purchasing professional attire with stipends up to $300. The stipends will continue to be awarded until the funds are depleted.
Carol Kumm, career center project management assistant director, said the goal was to award as many of these stipends prior to the event as possible.
The event aims to eliminate some of the financial barriers students face when purchasing professional attire, Kumm said.
"Getting the clothes is really the final piece to having everything ready to go for your first job or your first internship," she said.
Trained JCPenney style consultants will be at the event to assist students in picking their attire and make sure they know what pieces they need, Hundley said.
Nicole Dickens, career development programs assistant director, said this event is a great way for students to learn about professional fashion and get exclusive discounts.
"Everyone needs to have some clothes to interview in, so you might as well take advantage," she said.
Students should stick to conservative and versatile clothing, so it can be used for a variety of situations, she said.
Sticking to a base with neutral colors, like blue, gray or black, is a student's best bet, she said. Accessories can be used to add more personality.
Timeless and classic styles will serve students better in the long run, rather than trendy styles, she said.
Professional attire doesn't need to be expensive, it just needs to be well-kept, she said. 
Students suit up for the JCPenney Suit-Up Event
Students flooded into JCPenney for the JCPenney Suit-Up Event on April 8 at The Parks mall at Arlington to find their perfect fit. 
The event, made possible through a Lockheed Martin Career Development Center partnership, offered a 40 percent discount off clothes for UTA students. 
@reeseoxner