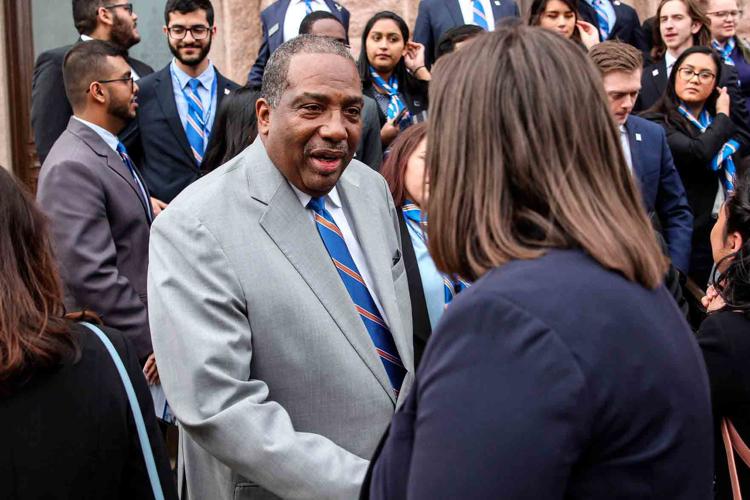 Royce West, UTA alumnus and former student body president, announced on Monday he is joining the Democratic primary and running for the U.S. Senate in the 2020 elections.
West is currently a Texas state senator and has served District 23 since 1993. In 2006-2007 he served as president pro tempore of the Texas Senate, a position that assumes the top leadership position in the absence of the governor and lieutenant governor.
West's initiatives and legislation in the state Senate have awarded greater compensation to victims of violent crimes, increased funding for at-risk youth programs and established new standards for child care, according to the official website for the Texas Senate.
Yash Singh, former student body president, first met West in fall 2018 at the West Campus grand opening. During the celebration, both Singh and West addressed the crowd.
During Singh's visits to the state Capitol, he often visited West's office to talk about the university. Singh said West would share memories and experiences from when he served as student body president during the 1974-1975 school year.
"Every time we met, he tried to give me tips and advice on how to carry myself forward," Singh said.
Having West run for the U.S. Senate speaks volumes to the quality of student leaders UTA produces, Singh said.
@peytonnorth