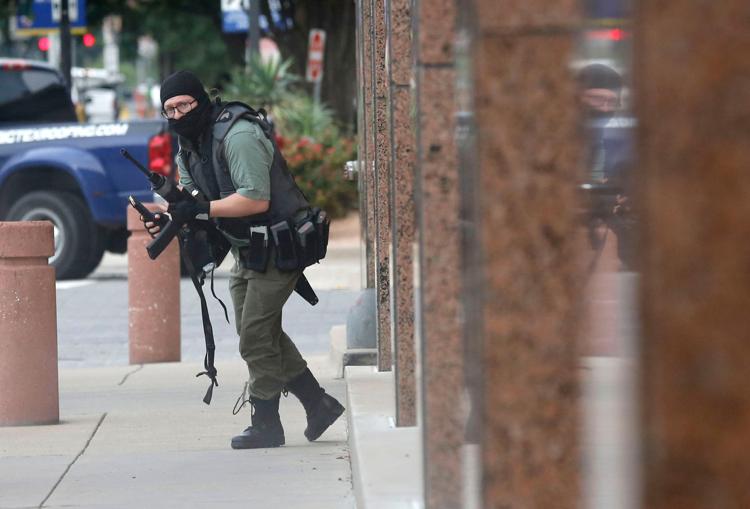 When Tom Fox, UTA alumnus and senior staff photographer at the Dallas Morning News, returned from vacation this past weekend, he expected to get back to his regular routine — instead he was caught in the middle of gunfire.
On Monday morning, a masked gunman opened fire outside the Earle Cabell Federal Building, according to an FBI press release. The gunman, 22-year-old Brian Isaack Clyde, was killed after an exchange of gunfire with Federal Protective Service officers. The gunman's motive is still unclear, and no other casualties were reported.
Fox was at the courthouse Monday morning on an assignment where he had to take a photograph of a defendant when the unexpected happened.
When shots were fired, Fox couldn't make out where they were coming from. But instead of fleeing, Fox took photos of people running in his direction.
Then, he saw a person on the sidewalk, Fox said. He couldn't make out who that person was, so to get a closer look, he took out his telephoto lens.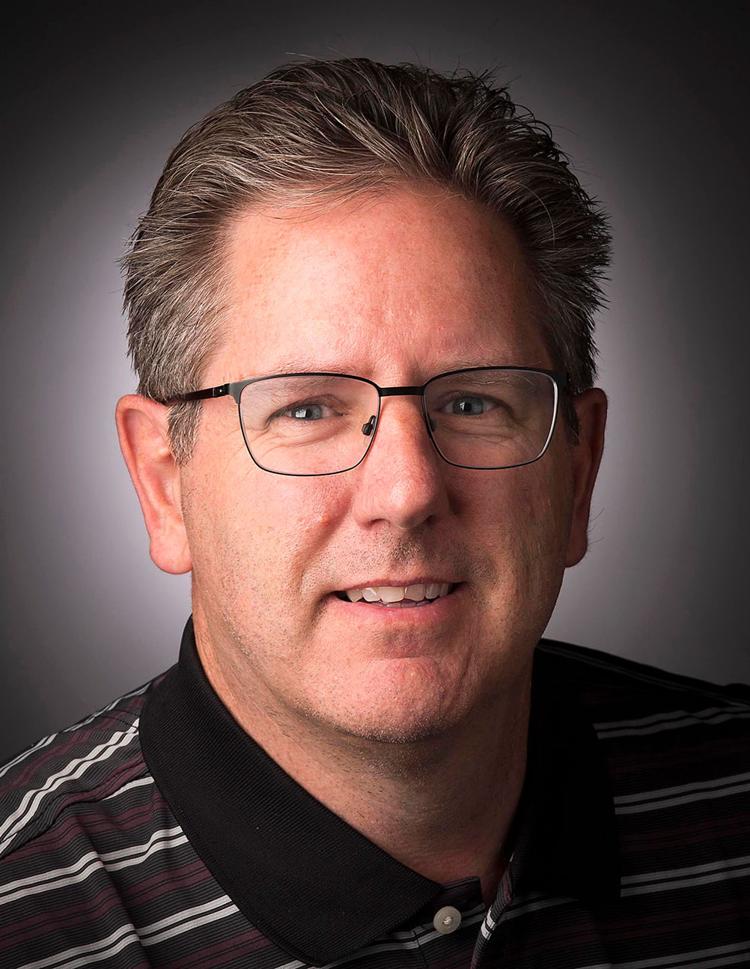 "I realize this person is wearing something that looks like a military outfit with a mask and then the gun muzzle," he said. "That was it, it was like, 'Okay, time to go.'"
When Fox realized this was the gunman, he ran with his back to the shooter. He hid between two columns of the building so he wouldn't get shot from behind.
At one point, the shooter was approaching only feet away before ultimately changing course. Bullets struck the wall near Fox, sending building fragments flying around him.
"Please don't shoot me," Fox said he thought as he took cover. "My family needs me."
Photo editor Michael Hamtil, who was on duty when the shooting happened, said the Pulitzer Prize-winning photographer's years of experience showed.
Fox has worked at the Dallas Morning News for almost 30 years and was a photographer for The Shorthorn when he was a student at UTA.  
"He's trained himself to keep looking through the lens and keep firing," Hamtil said. "He seemed to rely on his training, and he's highly trained."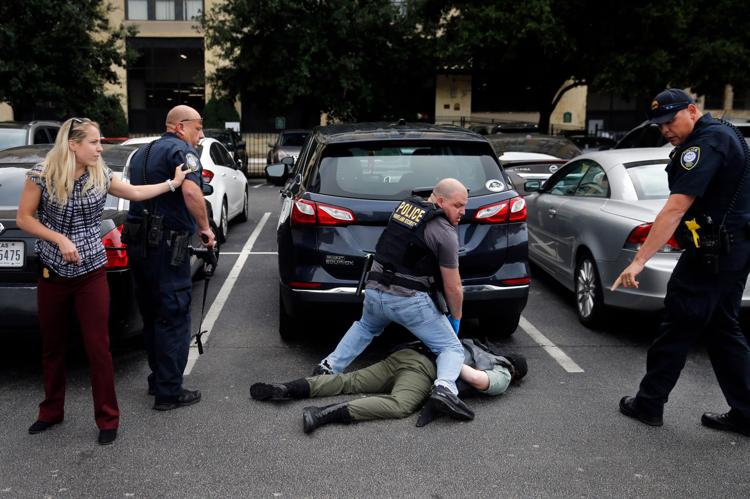 In the newsroom, Hamtil said first they made sure Fox was safe, then they provided him with support and worked to get the story out.
Hamtil said a reporter on the scene collected Fox's SD cards before the FBI brought him in as a witness. Another reporter from the newsroom ran to the scene to get the cards and bring them back.
Fox said getting the photos, shooting videos and documenting what happened was a quick reaction. He knew he had to get something that represented the situation.
"Once the camera goes up, you're just in shooting mode," he said.
Robert Hart, former Dallas Morning News photo editor and mentor to Fox, said being a photojournalist is what Fox was born to do.
"It's in his blood," Hart said.
Hart added that while the picture Fox shot was good, the person behind the camera was also important. 
Fox received praise on social media and had interviews with media outlets for being able to photograph during this shooting, he said, but none of that matters. His job is simply about getting the news to people.
After finishing his coverage of the day's events and being interviewed multiple times, Fox returned home for an emotional reunion with his daughter.
"I was just glad to hug her," he said. "We just hugged and cried for a while."
@brianL8
managing-editor.shorthorn@uta.edu