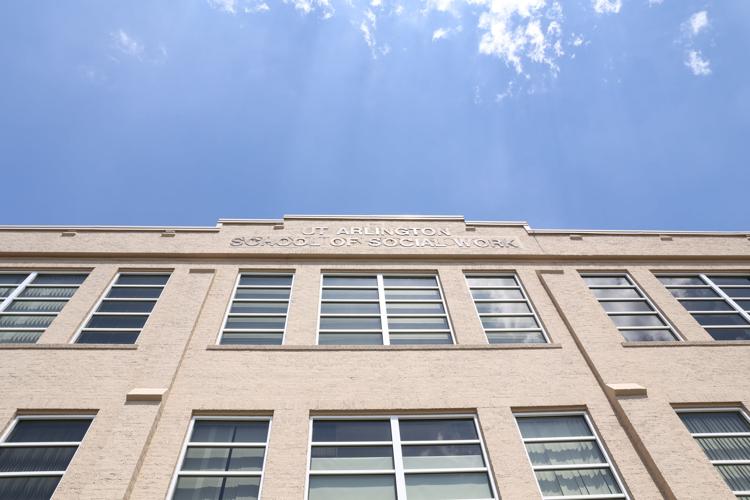 UTA is closer to a new School of Social Work building after the UT System Board of Regents approved $60 million in funding for a new building on Thursday.
The university requested $72.2 million from the Permanent University Fund but was granted $60 million, according to a presentation shown during the Board of Regents' meeting. The total cost of the project would be about $76 million.
The funds will also be used for a new Smart Hospital.
"The new building will assist greatly in enabling the School of Social Work and the College of Nursing and Health Innovation to continue meeting the critical needs of our region and State for highly qualified graduates," President Vistasp Karbhari said in a statement. "We will start planning for the building shortly and more information will be made available as we proceed."
The Permanent University Fund is generated from 2.1 million acres of West Texas land that the Texas Constitution set aside to support the UT System and Texas A&M System.
Karbhari asked the 86th Texas Legislature's House Appropriations Subcommittee on Article III to make funding for a new School of Social Work building a state priority on Feb. 15, according to a previous Shorthorn article. He stated that the building, built in 1922, was likely to collapse.
Starting next fall, a 2.6% tuition increase will go into effect, and undergraduate students in fields such as business, engineering and natural sciences will incur extra costs.
Later, during a February Pizza with the President event, Karbhari said the social work building is currently safe for operation but could become a problem because of structural issues.
In a Feb. 27 Shorthorn article, John Hall, Administration and Campus Operations vice president, said the new building would be constructed on an existing parking lot south of the College of Business, between Pickard Hall and Kalpana Chawla Hall. The old building will be removed.
Hall said the larger structure has common deficiencies that are found in older buildings, including structural, mechanical, electrical, plumbing and accessibility issues.
@Brian_L8