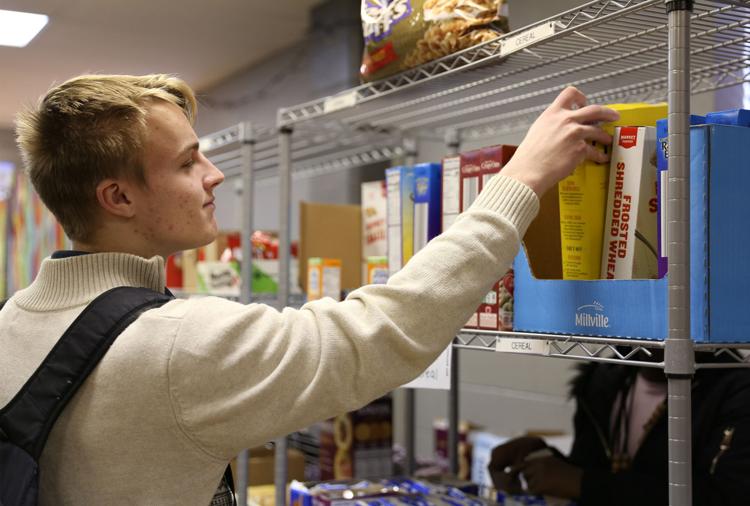 The Tri-C and UTA Volunteers will host the first Food Pantry Distribution of the semester from 1 to 2:30 p.m. on Thursday.
Students will be welcomed at a registration desk where they will be asked to show their UTA ID and fill out a digital form, campus minister Cyndi Needels said. After that, students can freely walk and pick out two bagfuls worth of food.
Food pantry distributions will continue every other Thursday during the semester at the Tri-C, according to the Tri-C website. Food is also available during business hours for students who request and need it.
Needels said being aware of food insecurity, or the state of not knowing where your next meal will come from, was a motivation for starting the food pantry. Now, they serve about 80 people on a distribution day.
"For [students] to know that the people at the UTA community are aware, and they care about that," she said, regarding food insecurity on campus. "That's really important because that is going to help them succeed."
@NolenJulia