If the audience could see through the walls of Harvey's set, they would see artists tirelessly striving to bring Mary Chase's Pulitzer Prize-winning comedy to the Mainstage Theatre.
They would see the 12-student cast mimicking the lines of their castmates and shifting into their character's mindsets as they prepare to take the stage.
"When I'm offstage, I'm normally just dancing by myself," said theater arts freshman Christian Meador. "I do that a lot just to get the energy flowing."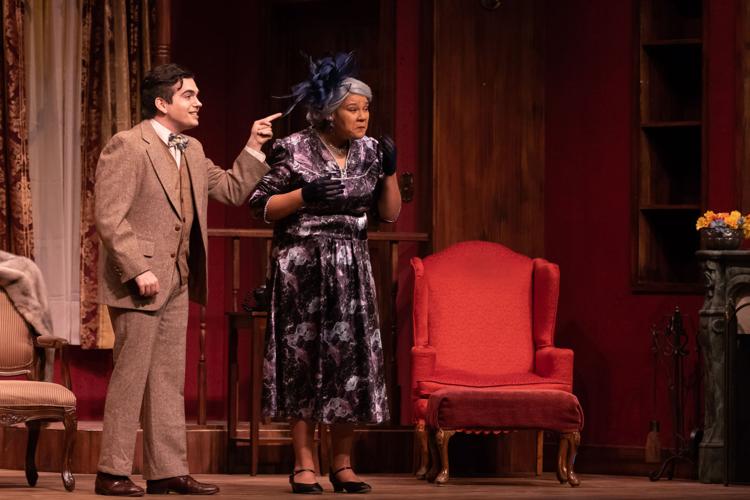 With a little over a month and roughly 66 hours of rehearsals, the Theatre Arts Department premieres the first production of its 2019-2020 season Wednesday night.
The play is about Elwood P. Dowd whose best friend is a large, invisible rabbit named Harvey. Elwood tries to introduce Harvey to every person he meets, much to the embarrassment of his family.
Musical theater senior Tucker Dean, who plays Elwood, said a challenge in bringing his character to life was making eye contact with someone no one can see.
"You have to just do a lot of stuff to convince the audience that there's a person there," Dean said. "You have to pretend like you are really acting with someone else."
Throughout the play, Elwood is confronted by people who wish to see him change to fit who they want him to be. The story explores themes of identity, seeking happiness, kindness and acceptance for those who are different. Dean said he sees many aspects of himself in Elwood.
"I try to be friends with as many people as I meet," he said. "Elwood does that all the time. It's his entire character."
Dean said he even had an imaginary friend himself when he was between 5 and 6 years old named "KK," who Dean named after the favorite letter in his name.
Meador said she had an imaginary friend named Tony, a typical skater boy.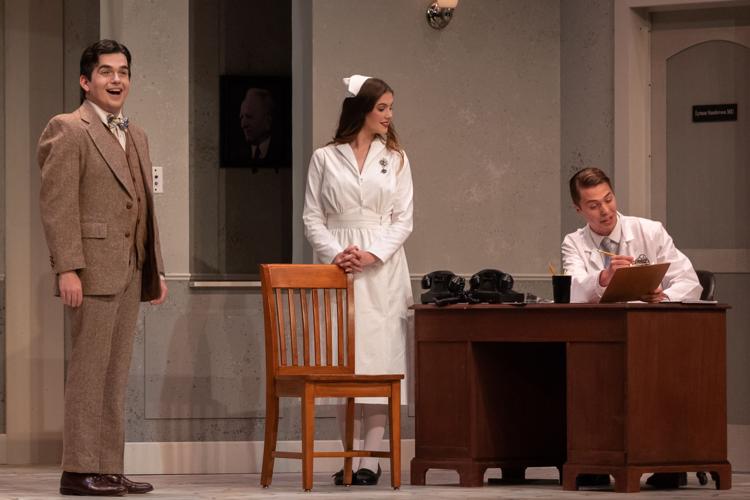 "He was a troublemaker," she said. "Oh my gosh, he was a lot like Harvey!"
Stage manager Brooke Ford said every member of Harvey's cast has been at the top of their game, regardless of experience.
"I don't want to be the thing that brings the show down," Dean said. "I feel like it's my job and my responsibility to put my all into this and do my best to give as good of a performance as I possibly can."
Meador, who plays Elwood's niece Myrtle Mae Simmons, said she did a lot of research for her role. She took notes as she watched clips from other productions of Harvey and the movie adaptation to use in her own performance. These notes took the form of a pseudo-autobiography that Meador could apply to the script.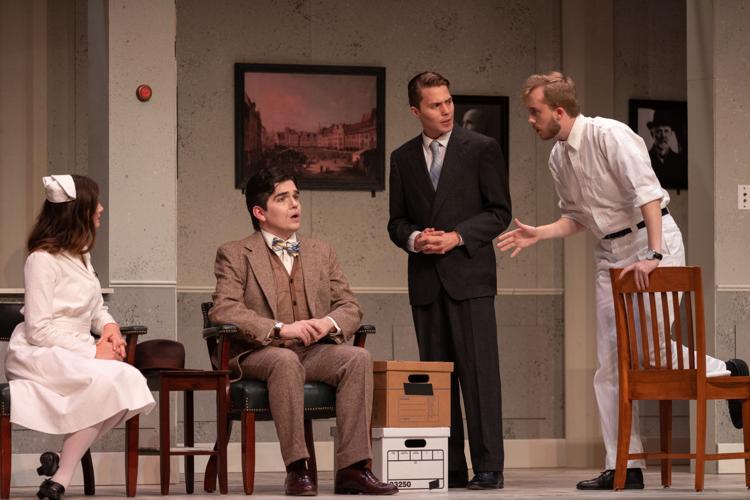 You know a comedy is coming together when you start laughing during rehearsals, said Andrew Gaupp, theater arts associate chairperson and the production's director.
"There's some scenes I was laughing the first time I heard them," Gaupp said.
Gaupp said the process of refining every comic moment so they play just right sometimes takes a lot of trial and error.
"Comedy is not easy," he said. "You have to second guess how the audience is going to react."
@peytonnorth