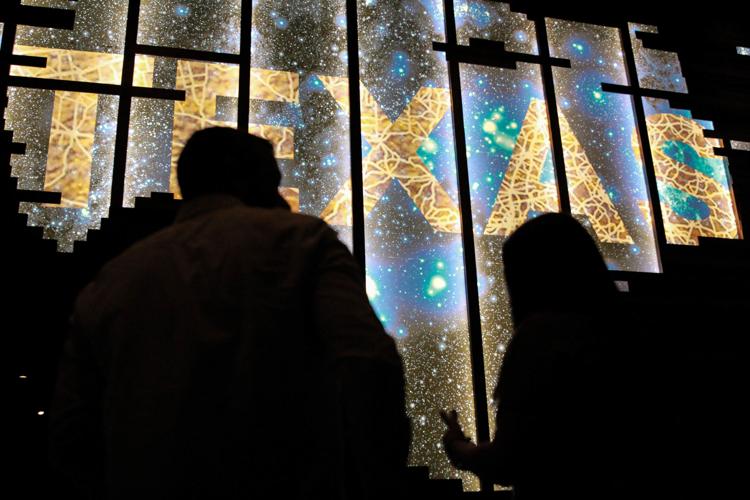 Texas Live! hosted the start of a four-day grand opening Thursday, which combined food, drinks, sports and live music.
Adjacent to the future home of the Texas Rangers, Globe Life Field, the two-story entertainment complex was packed with patrons sampling the restaurants, concession stands and adult beverages.
While the complex is not exclusive to sporting events, it will be the main location for Rangers and Dallas Cowboys viewing parties in the upcoming seasons, UTA alumnus Brandon Aguirre said.
He lives a baseball's throw from the complex and couldn't resist attending the grand opening, Aguirre said. While he didn't care much for the musical lineup of the event, Aguirre said that he is excited to sample the fare at Guy Fieri's Taco Joint.
"We had to come check it out," Aguirre said. "I'm excited about the new stadium, and this place is amazing."
Keller residents Melanie Posey and Brian Collins were drawn to the free concert offered by Texas Live! for its grand opening and were ecstatic to see DFW natives The Toadies.
A component of the complex is the stage, dubbed Arlington Backyard, where bands such as The Toadies have an outdoor space to perform.
Collins said he has been a fan of The Toadies for some time, and driving 30 minutes to Arlington to see them free of charge is preferable to making the trek to Dallas or Irving.
Posey said that a free concert was a fantastic way to commemorate the opening of the complex, and that she would return as long as great bands continue to play the venue.
"The location is great," Posey said. "It's in the middle, and it's very close. It's a great idea."
@MaxwellHilliard