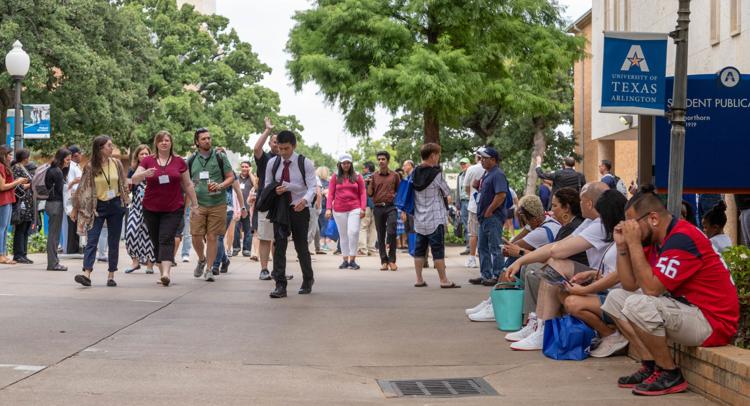 Students, faculty and staff evacuated the University Center at about 12:30 p.m. Monday after an alarm sounded throughout the building.
Robert Smith, Environmental Health and Safety associate director, said the alarm went off automatically after a food warmer in a Bluebonnet Ballroom storage room released smoke.
UTA Police and the Arlington Fire Department arrived outside the Bluebonnet Ballroom to respond. No one was injured, and nothing was damaged, Smith said.
Student Orientations director David Duvall said about 300 new students and over 100 guests were in the UC for orientation and had to be evacuated. Student orientation leaders continued to lead their groups through activities outside while they waited for the all clear.
Panda Express cook Amanda Jiggetts said it was a "regular day" at work when she heard the alarm go off.
Before evacuating the UC, she said she was confused because she couldn't see or smell anything suspicious like smoke. Once restaurant management led the employees outside, she was surprised to see three fire engines on scene.
Jiggetts said she has worked full time at Panda Express on campus for three years, but she has never experienced an emergency there before.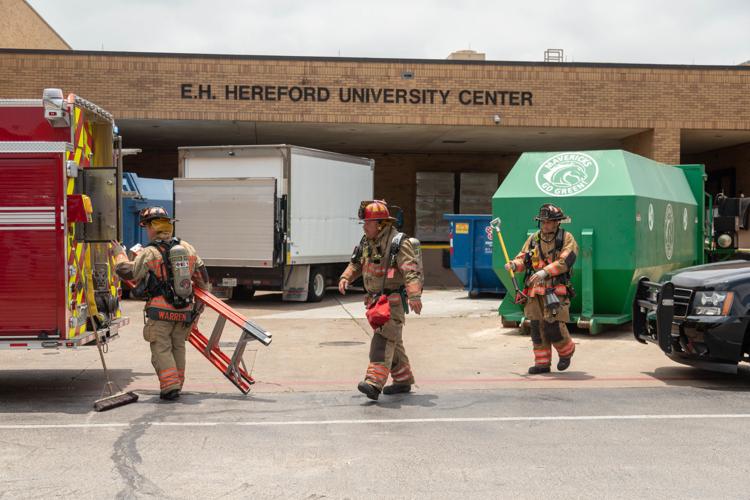 "Usually, it'll be a drill, and the alarms will go off, but this is the first time I've seen actual fire trucks come here," she said.
Psychology senior Rema Iskandarani said she was outside conducting a psychology experiment, holding a sign reading "free hugs" and offering them, when the alarm tripped.
She said her first thought when people began evacuating was that someone overheated something they were cooking.
However, she didn't feel worried about an actual emergency. Outside she continued to offer free hugs to those who evacuated the UC.
She has experienced multiple drills on campus before, but the tone didn't feel very urgent.
"Maybe if there were more police officers around directing us outside, we would feel yes, this is an emergency," she said.
@CecilLenzen