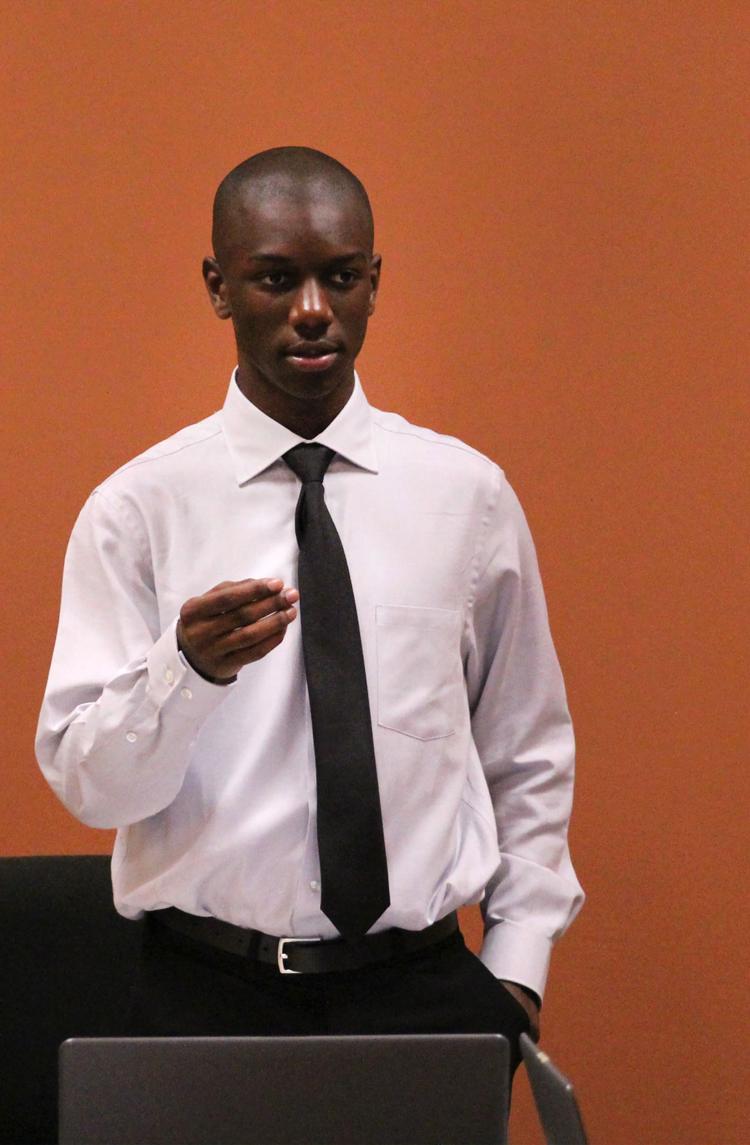 Student Senate split into its four committees to discuss specific research topics regarding nine proposed resolutions on Tuesday.
The four committees focus on distinct areas: Academic Affairs, Community Affairs, Student Affairs and Special Affairs.
The committees will research each resolution's issues and solutions, and after satisfactory research, will vote on the resolution before the general body vote.
The senators are assigned to committees randomly, ensuring that each committee has senators from various schools and colleges, Academic Affairs chairperson Aakankhya Patro said.
"Every committee is diverse," Patro said.
Academic Affairs
Patro assigned research for two resolutions from previous semesters and one new resolution.
'Crisis Averted,' introduced in October 2017, would create first year seminar emergency training to students on campus for preparation in threatening predicaments like active shooter situations.
'All Abroad,' submitted in February 2018, would encourage more departments to offer study abroad opportunities so that students will have equal access to study abroad, regardless of their major.
'Hablo Espanol... Pero Solo Poquito,' presented in August 2018, would address the issue of native Spanish speakers being required to test out of the beginner Spanish course. It would also allow nonnative speakers to test out of the class. 
Community Affairs
Committee chairperson Briana Means assigned research for two previously introduced resolutions and a third resolution was killed.
'EPICS Saves the World,' filed in October 2017, would adopt the Engineering Projects in Community Service program to allow engineering students to use their skills by using their skills to solve real-life problems.
'At Last I See The Light,' introduced in October 2017, looks to add an automatic lighting system for the Maverick Activities Center's tennis courts.
Student Affairs
Committee chairperson Sam Morrall assigned research for one old and one new resolution.
'When you need to Call on the Library Mall,' proposed in February 2018, looks to add a blue emergency call pole between the Fine Arts Library and the Central Library.
'Advised Advisors,' submitted in September 2018, focuses on adding student feedback surveys for advisors like the surveys that exist for teachers.
Special Affairs
Committee chairperson Tressa Beatty assigned research for two old resolutions.
'I am Woman, Give me Options,' filed in February 2018, would require all campus shops to sell women's hygiene products and the dispensers in bathrooms be refilled regularly.
'Reflection Room 2.0,' introduced in February 2018, would call for the construction or designation of a reflection room on campus. 
@HeitmeierDalton