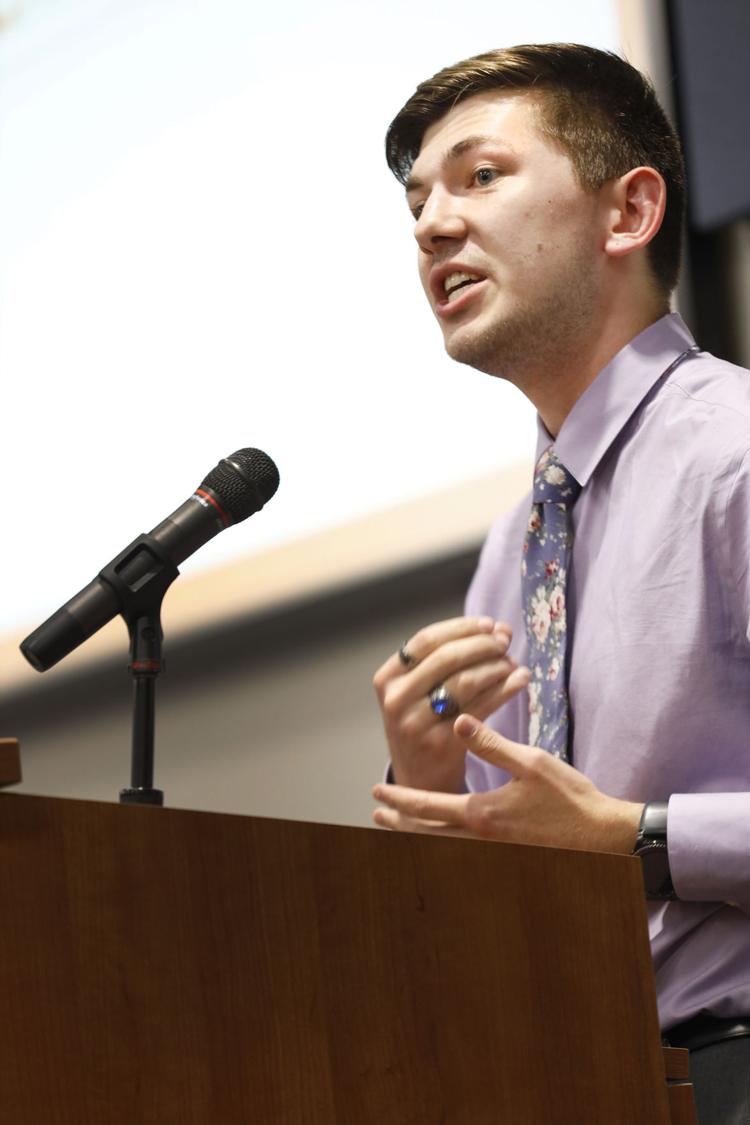 Student Senate introduced three resolutions and swore in three senators during their general body meeting Tuesday.
Resolution "Parking For All" was introduced and assigned to the student affairs committee for research.
The resolution calls for free parking for visitors attending music performances or student organization events around campus.
Music education senior Brandon Berens wrote the resolution and spoke during the open forum on the importance of visitors having access to free parking when already having to pay for admission tickets.
If the university does not decide to give free parking access to visitors, Berens said the least it could do is provide 50% of the funds raised to the music department since the department is bringing that traffic to the university.
"If they're paying $10 to come to a night of wonderful music at a university like this, the least they should rely on is that there's a space for them," he said. "A place that is safe for them and allowing them to fulfill their creative vision for that night."
College of Business senator Daryn Trube wrote the two other resolutions that were introduced.
The resolution "Don't Be Gassy!" calls for the university to phase out gas-powered leaf blowers and to replace them with electric leaf blowers.
According to the resolution document, the gas-powered leaf blowers cause as many pollutants as a car engine with the release of carbon monoxide, volatile organic compounds, hydrocarbons and nitrous oxides into the air.
The third resolution, "Styrofoam To-Go Is A No-Go," calls for the university to replace styrofoam containers at the Maverick Café and the Connection Café with reusable to-go containers.
The document states that styrofoam is a leading material causing ozone depletion.
Both of Trube's resolutions were assigned to the community affairs committee for further research.
Student body President Gavin Mitchell spoke to the senators about applying to the UT System Board of Regents as a student regent and the Texas Higher Education Coordinating Board as a student representative.
The application is open for any UTA student, Mitchell said.
A student regent represents all 240,000 students in the UT System for the Board of Regents, Mitchell said. While student representatives for the Texas Higher Education Coordinating Board represent all the students in a public Texas institution.
UTA has never had a student in any of these positions, he said.
Mitchell said if any student is interested in applying they should contact Chief of Staff Honest Kapic or himself.
@Angie_Perez99