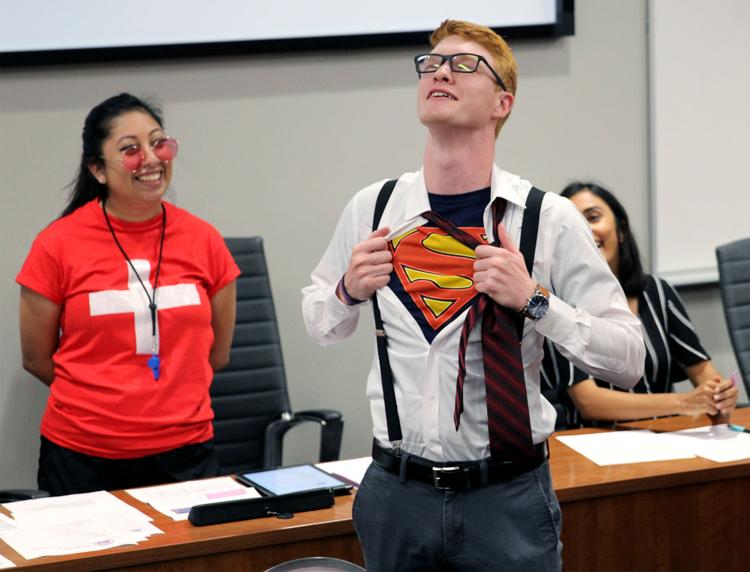 As the Student Senate meeting started Tuesday, the Student Government Leadership Team, wearing "Baywatch" lifeguard costumes, jogged into the room in slow motion.
Applause from senators watching their leadership team's entrance kicked off the meeting where three new resolutions were introduced, and committee chairs reported to the senate on their resolution research from the prior week.
There were also four senators in costume for the impromptu costume contest. Cecilia Silva, Speaker of the Senate, said the contest wasn't as coordinated as it could be, so everyone who sported a costume would get a cupcake as a prize.
Committee research reports
Aakankhya Patro, Academic Affairs Committee chairperson, said the committee had an interview with Willard Latham, retired Army major general, last week as a part of research for the resolution "Renaming the University Center."
This resolution was introduced to Student Senate in an Oct. 2 general body meeting. It aims to remove former university President Ernest Hereford's commemorations from the University Center. The building bears his name and bust, and the resolution's author, Mark Napieralski, claims that Hereford fostered a racially intolerant campus environment.
Latham was a student of the university in 1945 and 1948, and he gave insight to what the campus was like in the years of Hereford's presidency, Patro said.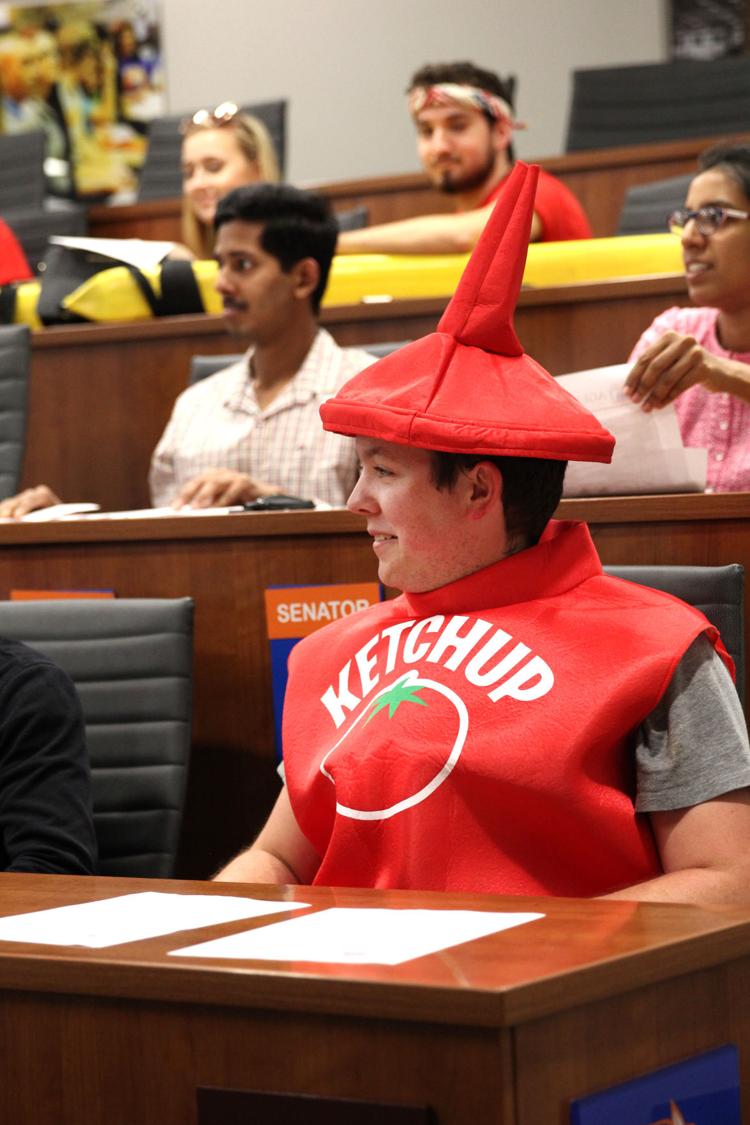 President Vistasp Karbhari announced that he had formed a committee to research the issue in an Oct. 3 Pizza with the President event, where students could personally ask the president questions.
"The committee will provide assistance in researching the issues surrounding the recent Student Government resolution regarding Dr. Hereford," Chief communications officer Joe Carpenter said in an Oct. 15 email.
The president's committee is continuing with research on the issue, but the Academic Affairs Committee should vote on the resolution in their next meeting Nov. 6, Patro said.
There are two other resolutions in the committee that are being researched further, she said.
There were eight resolutions in the other two committees, which are still being researched as well.
"Lead The Way," is one of the resolutions being researched in committee for the next steps to take, said Briana Means, Community Affairs Committee chairperson.
This resolutions calls for Parking and Transportation Services to change the wording on university parking lot signs to avoid confusing students about where they are allowed to park at certain times of the day.
Greg Hladik, Parking and Transportation Services director, told the committee that it would cost the office $250,000 to change every sign on campus, Means said.
@HeitmeierDalton