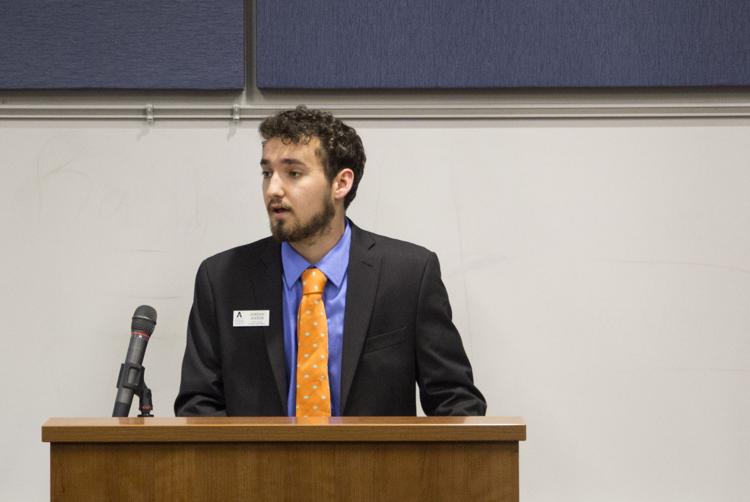 Student Senate introduced three new resolutions and detailed the upcoming campus elections Tuesday.
Chief Justice Jordan Joiner said students can file to campaign in the fall elections from Monday through Oct. 4.
There will be workshops about how to file to campaign from 1 to 2 p.m. on Monday and from noon to 1 p.m. on Oct. 1, he said. Both workshops will be held in the Student Government lower chambers.
If students miss the filing period, they are allowed to write in their candidacy until Oct. 10, he said.
"It is very difficult to win as a write-in candidate," Joiner said. "We strongly encourage you to file during the filing period."
It costs $10 for student to file, Joiner said. There are current positions available in Student Senate, Graduate Student Senate, Homecoming King and Queen, UTA Ambassadors and the Student Service Allocation Committee, he said.
Students can start campaigning 5 p.m. on Oct. 8, according to the Official Election Code.
The senate discussed the three new resolutions.
"Dissecting Business Hours," would make the Life Science Store extend its hours. This store is the only store that sells biology lab manuals, and the hours of operation limit students' access to the store, said Karen Nguyen, College of Science senator and one of the resolution's authors.
This resolution was assigned to the Student Affairs Committee for research, said Cecilia Silva, Speaker of the Senate.
"Racks On Racks On Racks," calls for the university to put skateboard racks next to all bicycle racks on campus, said Landry Rhodes, College of Liberal Arts senator and the resolution's author.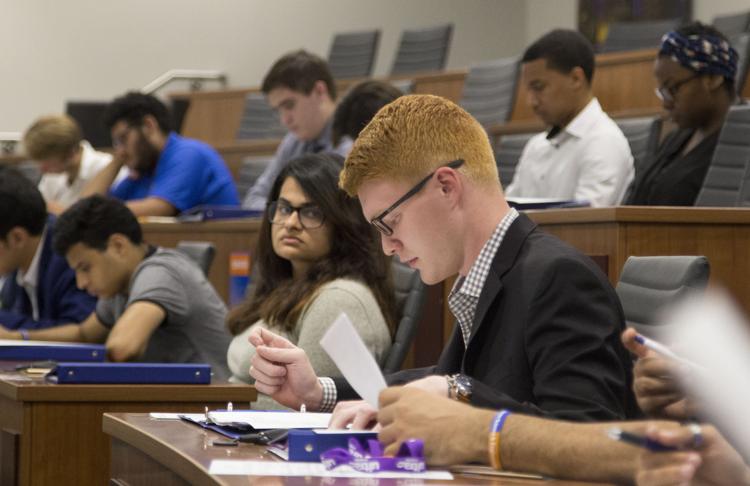 This resolution was assigned to the Community Affairs Committee for research, Silva said.
"877-CASH NOW" would have the university develop a callback system for students waiting for financial aid services to alleviate wait times, said Ian Raybon, College of Engineering senator and the resolution's sponsor.
The resolution was assigned to the Special Affairs Committee for research, Silva said.
Mark Napieralski, Progressive Student Union president, spoke to the senate body, kicking off the meeting. He asked the senators to sponsor a resolution removing the bust of Ernest H. Hereford in the University Center and changing the name of the building.
He said if these changes aren't made, then it would be whitewashing history. Napieralski said former president Hereford fostered a culture at the university that aligned with confederate values of the 1950s.
Student Senate will meet again 6 p.m. Tuesday in the Student Government chambers.
@HeitmeierDalton