Michael Henderson, UT Arlington Esports fighting game community director, started competing in video game tournaments at the age of 10.
"I've always had a competitive spirit when it came to video games," Henderson said. "I just never thought that it would take me to something like this."
The broadcast communication junior hosted his first tournament at the UT Arlington Esports LAN event Sept. 6, as the new fighting game community director. He said he hopes to use his new position to grow the community and bring Metroplex gamers to UTA.
The position coordinates community events for people who enjoy playing fighting games such as Mortal Kombat 11 or Tekken 7. Before Henderson took over, the community wasn't all that strong, said Kimberly Yee, UT Arlington Esports president. Nobody wanted to take ownership of creating something that didn't already have a foundation.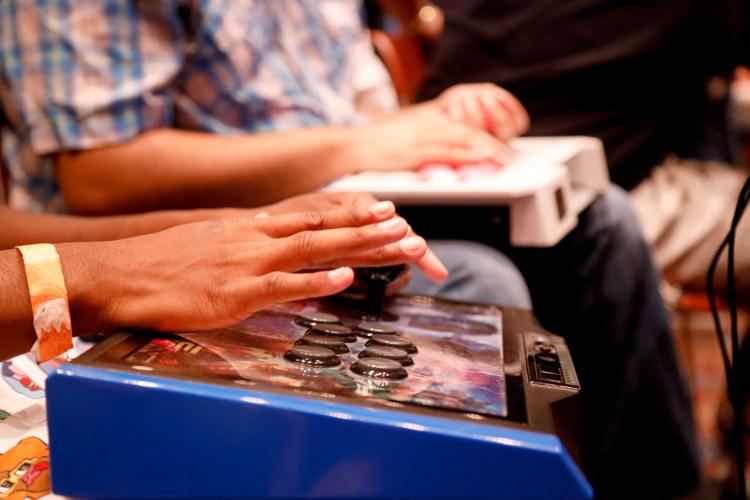 The organization wants to find the fighting game players who have been "hiding in the shadows," Yee said. She wants to see people from the fighting game community come together and participate in tournaments.
"I'm not sure if that's something that UTA actually has right now," she said. "So if those people can find a hub here through [Henderson], then I'd be happy."
Yee said she chose Henderson for his experience, drive and respect within the fighting game community. She is confident that if Henderson gets behind something, people will think it's worth following.
Henderson's interest in fighting games started in 2009 after watching a tournament for Street Fighter 4 with his friend.
"That's the day that [I] decided to get into the scene," he said. "Ever since then, it [has] just been history."
Michael Jeffries, linguistics and German senior, said he has known Henderson since middle school and is curious to see how he brings fighting games into popularity at UTA.
"Sometimes in esports, you can get tunnel vision," Jeffries said. "He's always been really friendly with other people. So I think he'll bring that friendliness and personability to the fighting game division."
Henderson's friend Kevin Duran said he calls Henderson by his gamer tag "Coosco." Duran said Henderson's friendliness and knowledge are what strengthened his drive to become part of the fighting game community.
Sometimes a skill gap between new and veteran players can make it harder for them to connect, he said, but Henderson is really supportive of those players and the community.
Henderson's friend Jacob Rosales met Henderson about five months ago during a tournament at the Esports Stadium Arlington.
Rosales said he had only known about Henderson from watching him compete in online tournaments but after that, he helped him establish himself within the fighting game community.
"He's always willing to teach, which is one of the reasons why I really love him," he said.
@DJ_Shaw