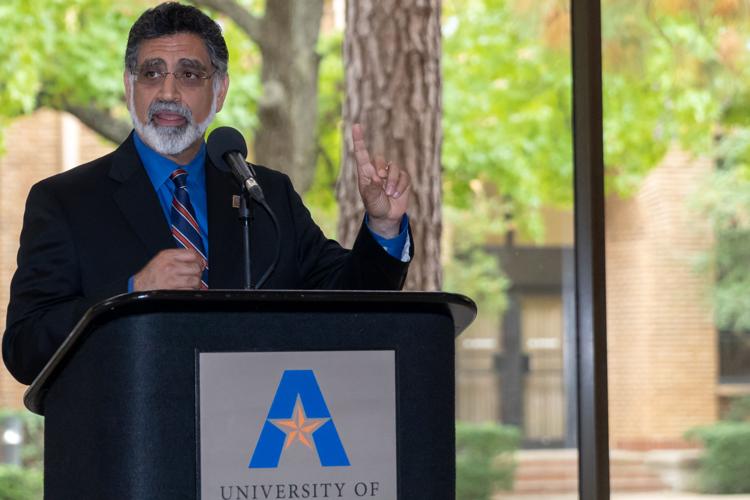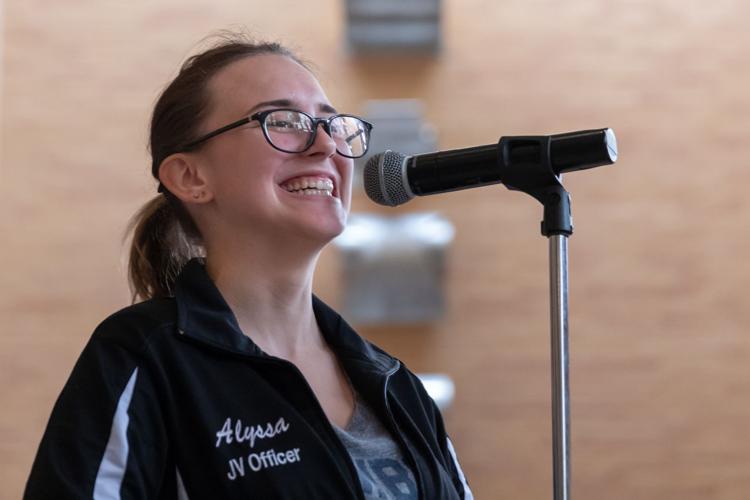 Campus construction, student success and women's hygiene products were discussed at the second Pizza with the President of the semester, where students can directly converse with President Vistasp Karbhari. 
The Palo Duro Lounge filled with students enjoying pizza Tuesday afternoon.
Before opening the floor for questions, Karbhari said there are two important things going on this week that students need to be aware. Homecoming festivities and midterm elections are both important to students, he said.
He said voting is a great privilege that American citizens have, and that students should celebrate that responsibility.
"If there's anyone in this room who can vote and has not voted as yet, I'm gonna request that you leave now," he said.
Computer science sophomore Devasri Warrier asked about upcoming campus construction plans.
Karbhari said there are three main constructions the university is focusing on, aside from the maintenance that is ongoing in every campus building. The construction focuses are based off of the UTA Master Plan.
He said changes are being made to the entrances of the Rosebud Theatre and Bluebonnet Ballroom in the University Center.
Additionally, he said the stage that will be built where Brazos Hall stood before should be completed by the end of the calendar year. This will be an open-air amphitheater.
"As we look to the future, there are two buildings that we have in mind that really need to be built anew," Karbhari said.
The Smart Hospital and the School of Social Work will be the top construction priorities if the state gives the university the funds for it, he said.
The Smart Hospital is an old building that cannot meet the capacity and demands of the College of Nursing and Health Innovation, Karbhari said.
"It's falling apart and we need to replace that," he said. 
The School of Social Work needs a new building for similar reasons, and the social work building is one of the oldest buildings on campus, Karbhari said.
He said there are other construction plans in the future, and the university is assessing whether certain campus buildings can be renovated or changed instead of building a new facility.
Economics senior Aakankhya Patro asked about Karbhari's thoughts on a Student Senate resolution named "I am Woman Give me Options." The resolution calls for women's hygiene product dispensers to be refilled and maintained in campus bathrooms. 
Patro read a quote written in an Oct.17 article of The Shorthorn from Don Lange, Auxiliary Operations and Logistics director, about the university not supporting women's hygiene products for years now. 
Karbhari said he didn't know when or why the service had been discontinued, and he will look into the issue going forward to try to get some answers for Patro.
Karbhari also asked if the students in attendance had any suggestions to improve student success on campus. Some students offered suggestions of housing plans which would provide the option of a meal plan instead of making it a necessity, allowing UTA News and UTA Radio to be broadcast at more campus locations and more.
"If you all have any suggestions for student success, as to things we need to be doing, or resources that you don't know about, please send me email," Karbhari said. 
@HeitmeierDalton