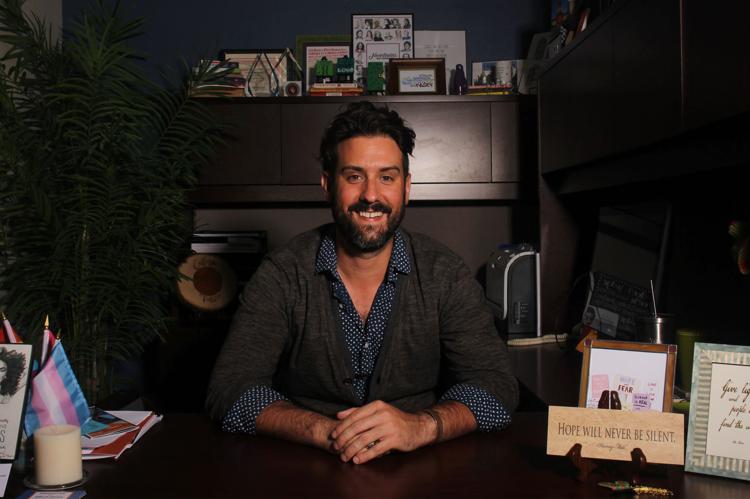 Multicultural Affairs is looking for a new assistant director after the late May resignation of Kasey Catlett.
Catlett left Multicultural Affairs after finding a position as director for the Office of Diversity, Equity and Inclusion at The College of the Holy Cross in Worcester, Massachusetts, said Multicultural Affairs director Melanie Johnson.
Johnson said she hopes to have the position filled by the start of the fall semester.
During his almost two years as assistant director, Catlett revamped training for UTA's ally program, Maverick Ally, Johnson said. He focused on bringing an intersectional mindset to the office and its programs.
"What I loved about UTA and continue to love about UTA was how diverse it is with the student population," Catlett said. "That made my work so much more interesting in that I was able to really dive into the diversity of the institution."
Catlett said his experience creating programs as assistant director allowed him to connect with students on a different level.
"Kasey was a strong leader that our team needed," said Nikki Frisby, former LGBTQA Program executive chair, in an email. "His passion for social justice, commitment to the students and determination to make our university a more inclusive one left a lasting impact on UTA."
When Catlett started at UTA in 2017, the LGBTQA Program and Multicultural Affairs were combined in the same office. He worked closely with student organizations and facilitated events like Pride Week, Johnson said.
The process of finding a new assistant director is expected to take two months, Johnson said. Candidates will be brought to campus in order to conduct panels with members of student organizations.
Frisby said she expects to see a candidate that believes in cultivating an inclusive culture on campus. She wants to see someone who serves as a role model for the students they serve and faculty they work with.
"Whoever fills that position has big shoes to fill," Frisby said.
Catlett said he values the lifelong connections he has made from his time at UTA. He said even though he has left Texas, he plans to stay in contact with the students he has worked with.
"I learned a lot about myself," he said. "If it weren't for UTA, I wouldn't be where I am today."
@peytonnorth